Ciders
Our ciders grow in popularity every year. There's such a wide variety on offer, with still, sparkling, traditional and perry/pear styles all available here. Dunkerton's ciders are particularly fine.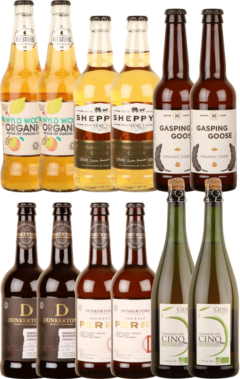 A wonderful mixed case of drinks celebrating the diversity of apples and pears, during this harvest time.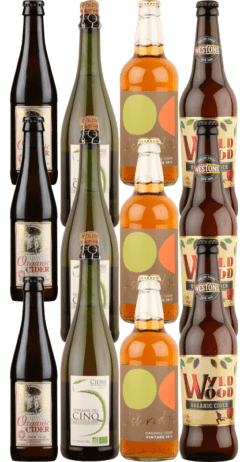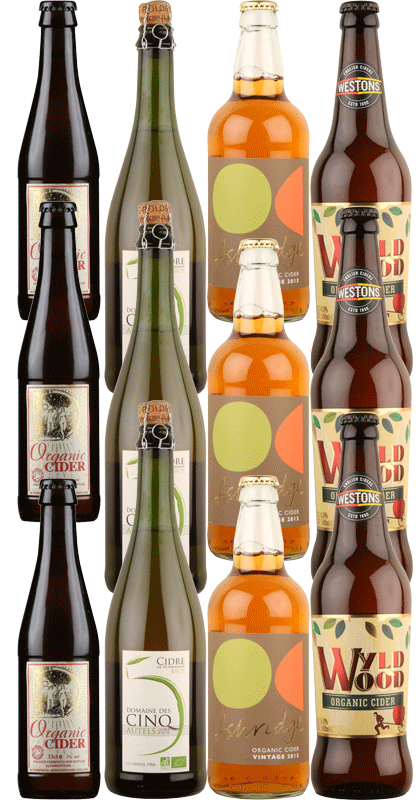 A mixed case of our best selling ciders – tried and tested to be some of the best organic ciders available.