Alternatives for Vegan Christmas Dinner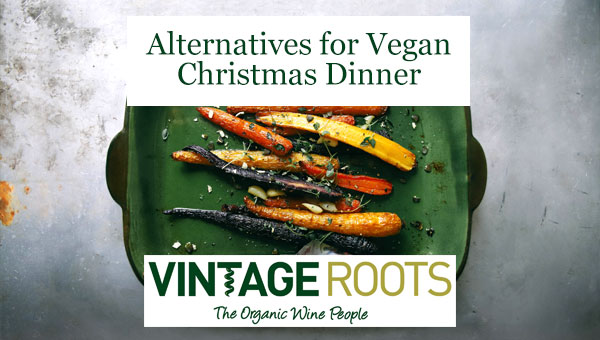 The number of people who are embracing the vegan lifestyle or opting for vegan dishes is growing at a pace like never before. Whether this is because of ethical reasons, environmental reasons, health reasons, or good old-fashioned curiosity, the vegan lifestyle has never been more popular.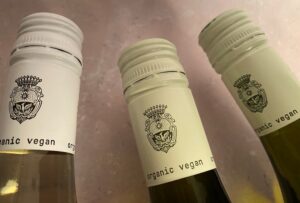 At Vintage Roots, we're proud to offer our customers a variety of vegan-friendly wines. After all, why should people miss out on great-tasting wine? Especially at Christmas! As The Independent points out, the number of vegans is growing rapidly, so we've decided to make the ultimate guide to alternatives for a Vegan Christmas dinner. With great vegan wine should come great vegan food. So, look no further than here for some delicious recipes and our own hand-selected complimentary wine choices for the ultimate vegan Christmas dinner.
If you're still unsure about vegan wines, feel free to contact us! We're experts in vegan wine and have been for years and will be happy to help you.
What do vegans eat at Christmas?
So, the first important question! What do vegans eat at Christmas? Many people might think that veganism is restricting when it comes to their diet, but this couldn't be further from the truth! No matter how skilled you are in the kitchen, no matter your budget and the time you have, whipping up tasty, healthy vegan dishes the whole family can enjoy is simple.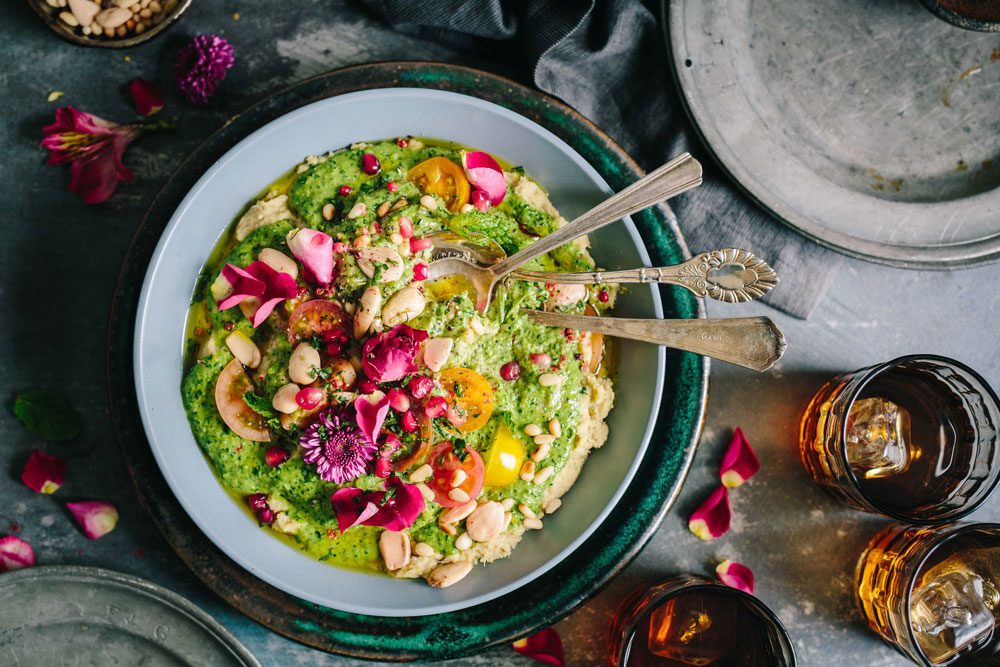 Generally, vegan Christmas dinner alternatives stick to traditional Christmas recipes, replacing meat with vegetables, or take on a new challenge and come up with something entirely different. Some of the most popular vegan Christmas dinner ideas stem from ingredients like pastry, nuts, potatoes, pasta or rice.
Why more people are going vegan?
As reported by the BBC, research shows that the reasons people are going vegan include:
Health reasons
Weight management
Animal welfare
Environment concerns
Taste
Around half of those interested were so due to health reasons. It stands to reason, then, that many are after healthy vegan recipes that also pack a punch flavour wise.
The Vintage Roots approach
Here at Vintage Roots, for years now we have established great relationships with our wine suppliers. We know that great quality, delicious wine doesn't come easy. A lot of time, care and attention to detail goes into the process. We work with some of the best organic suppliers worldwide, and many of whom have adapted to vegan techniques. We always try and persuade our suppliers to go vegan, and 9 times out of 10 we are successful. Currently, 90% of our suppliers do this! This is because it actually isn't that difficult to make sure that wine is 100% vegan friendly.
Vegan wine at Christmas
Vintage Roots have found a selection of healthy but delicious recipes below. Need help with your wine choices? Look no further! We've made some great recommendations for each and every dish so you don't have to do the leg work. Lovely.
What are the best vegan dishes for Christmas?
The best vegan dishes will not only complement your vegan wine choices but will be easy to cook. You'll also want to cater for those doubtful meat-eaters looking to try something different, so every dish should be delicious too.
So, what usually makes up a vegan dish?
This may include:
Nut roasts
Wellington dishes
Roasted vegetables
Baked vegetables
Curries
Risottos
Tarts
Casseroles
Sound good? Read on for the best vegan alternatives this Christmas!
What are good vegan alternatives for Christmas?
We've gone through the Christmas family favourites and have provided some scrumptious vegan alternatives everyone will love. Find our ultimate list of the best vegan alternative dishes for Christmas below.
TRADITIONAL OPTION – Roasted Turkey
For years, turkey has been the traditional meal eaten at Christmas time. This forms the main part of Christmas dinner, with trimmings and extras added.
If you want to recreate this classic but make it 100% vegan, why not try…
VEGAN ALTERNATIVE: Beetroot & Squash Wellington with Kale Pesto

This pastry and vegetable-based dish is a delicious alternative that pushes the boundaries and the taste buds. It's easy to make, will feed the whole family and it isn't too difficult either.
Prep time: 40 mins
Cook time: 1 hour 20 and 1 hour for pastry to chill
You will need:
1 red onion
250g beetroot
½ butternut squash
4 cloves of garlic
180g chestnuts
100g kale
½ lemon
2 packs of vegan puff pastry
2 tbsp almond milk
Thyme leaves
Sumac (spice)
250g lentils
Find the complete BBC goodfood recipe here.
Recommended vegan wines with this dish
Here are two vegan Chardonnay wines that are the perfect accompaniment to squash and nut, as the acidity in the wine cuts through the richness of the dish.
Vegan Syrah also complements beetroot-based dishes perfectly due to the full-bodied taste that complements the rich, earthy and sweet flavour the beetroot brings; here are two choices.
TRADITIONAL OPTION – Cauliflower Cheese
Everybody loves a good cauliflower cheese with a roast. However, as it is largely dairy-based, vegans may have to miss out on this firm favourite. Never fear, as we've found the perfect vegan alternative here.
VEGAN ALTERNATIVE: Whole Roasted Cauliflower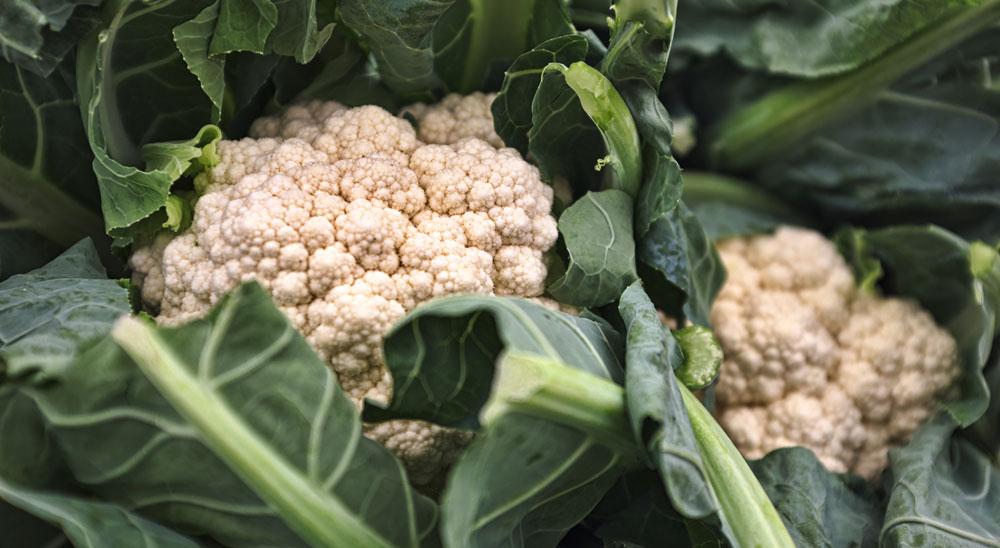 This delicious alternative means you don't miss out on a Christmas favourite, as it cuts out the dairy but is still packed full of flavour.
Prep time: 20 mins
Cook time: 2 hours
You will need:
4 cloves of garlic
1 teaspoon smoked paprika
Thyme
Olive oil
1 lemon
1 large cauliflower, with outer leaves (1kg)
4 tablespoons dry sherry
1 x 400 g tin of quality plum tomatoes
40 g flaked almonds
½ a bunch of fresh flat-leaf parsley (15g)
Extra virgin olive oil
Find the complete recipe from Jamie Oliver here.
TOP TIP: If you fancy it, you can add some vegan cheese to this dish for the ultimate cauliflower cheese flavour. You can find out more about vegan cheeses later on in this post.
Recommended vegan wines with this dish
Complimenting the tomato taste, these two organic vegan Chiantis hit all the right notes, and you can find a variety of Chiantis on our website.
TRADITIONAL OPTION – Christmas Stuffing
Stuffing is a popular addition to the table at Christmas, as it's often added to a roast as a great side dish. It won't be first on your list if you are vegan, though. We've scoured around and found a tasty vegan option.
VEGAN ALTERNATIVE: Easy Vegan Stuffing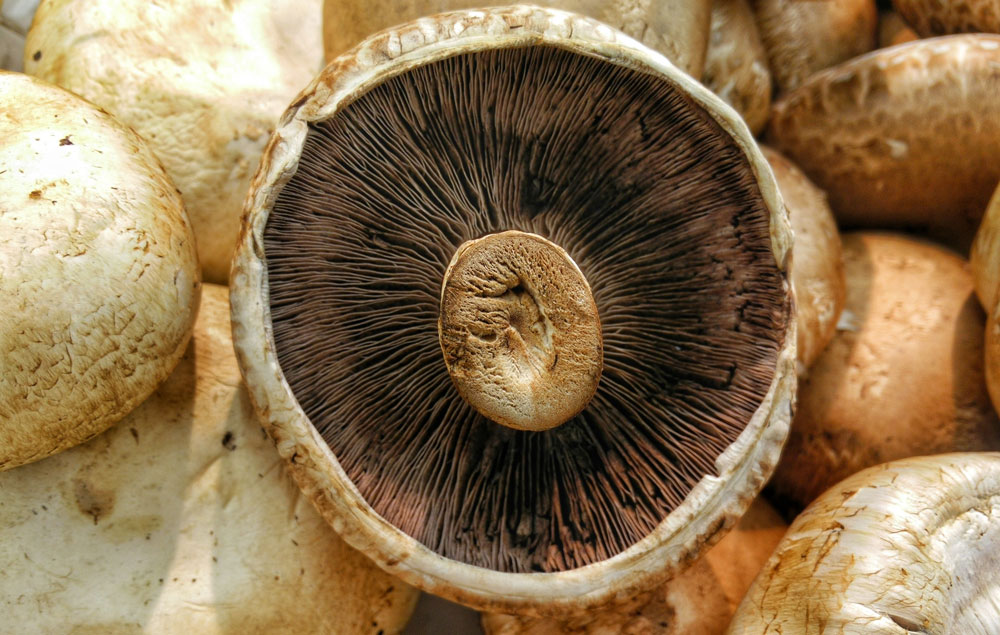 Prep time: 15 mins
Cook time: 20 mins
You will need:
2 chopped onions
Mushrooms (1 cup)
Breadcrumbs (4 cups)
Vegan butter, melted, ¼ cup
½ cup vegetable broth
1 tsp thyme
1 tsp basil
1 tsp rosemary
1 tsp marjoram
Salt and pepper
Find the full recipe on The Edgy Veg's website here.
Recommended vegan wines with this dish
Vegan organic Shiraz from Vintage Roots will nicely bring out the mushroom flavour in this vegan stuffing, here are two top choices.
We also recommend the earthy option of a vegan Pinot Noir that blend well with the mushroom flavour. Lovely stuff.
TRADITIONAL OPTION: Pigs in Blankets
Fondly nicknamed 'pigs in blankets', this meat-heavy side dish of mini sausages wrapped in bacon is a favourite at the Christmas dinner table. Vegans don't have to miss out, though, as we've found a tasty recipe that's completely meat-free, and today you can also find vegan pigs in blankets in a lot of supermarkets.
VEGAN ALTERNATIVE: Vegan Pigs in Blankets
These vegan pigs in a blanket are made from baby carrots and puff pastry. Plant-based and delicious, add them to your vegan Christmas dinner menu this year and prove to friends and family that meat isn't essential!
Prep time: 40 mins
Cook time: 1 hour
You will need:
500g baby carrots
2 tsp olive oil
1/2 tsp salt
1 1/2 tsp smoked paprika
1 sheet frozen puff pastry, thawed
1 tbsp toasted sesame seeds
Dijon mustard to serve
Find the full recipe from The Food Republic.
Recommended vegan wines with this dish
Looking for the perfect wine to accompany this dish? We recommend more robust wines from our collection, such as this vegan Pecorino to suit carrot-based dishes.
This Rioja Crianza is another perfect vegan red wine that will complement slower-roasted carrot dishes that have a more pronounced sweetness.
TRADITIONAL OPTION: Bubble and Squeak
A traditional Boxing day treat, bubble and squeak packs in all the leftovers into a lovely dish to enjoy the days following Christmas day. If you don't want to miss out on this Christmas classic, you don't have to! We've found a tasty chickpea curry that'll satisfy the taste buds of everyone around the table. Alternatively,  you can also leave out the bacon and sub for beans or tofu for a vegan version of this classic dish.
VEGAN ALTERNATIVE: Chickpea Curry

If you're looking for a vegan Christmas alternative that doesn't include meat or dairy, why not whip up a curry? This will not only give more flavour to your Boxing day but more importantly cuts out all the meat. This curry is not only vegan but vegetarian and gluten-free. What more could you want?
Prep time: 10 mins
Cook time: 15 mins
You will need:
½ cup basmati rice
1 cup water
2 pinches of salt
2 medium onions
2 tbsp olive oil
3 cloves of garlic
½ lime
1-2 tsp curry paste of your choice
Coconut milk (1 tin)
Chickpeas (1 tin)
1-2 tbsp soy sauce
2-3 medium tomatoes
1 cup of fresh basil
1 tsp sugar
Find the full recipe on the Hurry The Food Up website here.
Recommended vegan wines with this dish
We think curries that are creamy in flavour pair really well with wines such as Sauvignon Blanc.
Not your thing? Well, you can't go wrong with a red Chilean Carménère either. These fruity options have enough body to complement the curry well. Yum!
Don't forget the vegan cheese board!
Vintage Roots know that cheese and wine go hand in hand. For all the wine aficionados out there, who want to go vegan this Christmas, it'll be music to your ears that you don't have to miss out on cheese.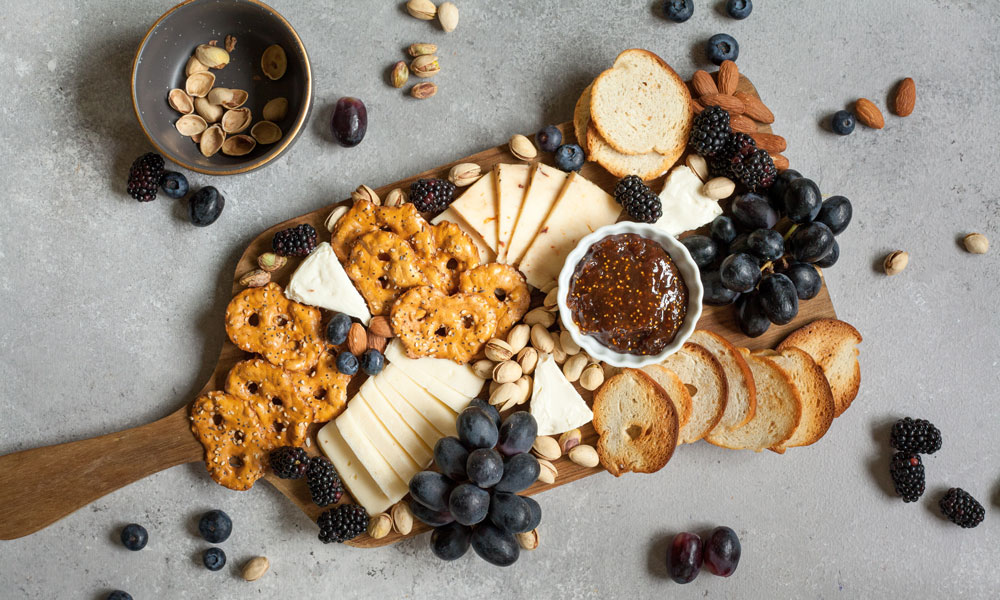 Tasty, great quality vegan cheese that complements your wine choice used to be hard to find. Fortunately, however, there are now more vegan cheese options than ever before. Food companies and big brands are realising there is a market for avid cheese lovers who want to reduce their impact on the environment and avoid animal by-products.
Vintage Roots have found some of the best vegan cheese around. Some of the alternatives might surprise you! Yet again, it proves that being vegan isn't hard, and you don't miss out on flavour either.
Free-from Mature Cheddar Alternative
Mediterranean Style Vegan Cheese
Vegan soft cheese (garlic and herb)
Coconut-based cheeses
Nut and seed-based cheeses
Check out this handy guide to vegan cheese for more inspiration, and this rundown of the best vegan cheeses around.
Hungry for more?
Specialising in vegan wine options as well as organic wine, you'll find all you need at Vintage Roots. Whether you're looking to shake things up this Christmas with a vegan Christmas dinner, or are just looking for the perfect vegan wine to give as a gift, check out our complete vegan range to find something you're bound to love.
Check out our other festive blog posts
How to Make Mulled Wine at Home