FROM £6.85
OUR GIFTS
Choose a gift that is good for the recipient. and the environment: we have delicious organic choices available including vegan and fair trade, all at fantastic prices!
FROM £17.95
MIXED CASES
Our mixed cases are carefully selected(and tasted!)to ensure you get the best selection of wines. often with discounts on the normal bottle prices they also make great gifts.
FROM £7.90
LOW SULPHUR
Find out more about the level of sulphites in your wine. We have excellent low sulpher and no added sulpher wine available.

Organic wine is made using only certified organic grapes, grown without synthetic pesticides, herbicides, fungicides and chemical fertilisers. Since 2012, new winemaking regulations meant that the whole process, from harvest to bottle could be certified, and the term 'Organic Wine' be used. Look out for the organic or biodynamic symbols on labels, for proof of an authentic organic wine. Remember, there is plenty of greenwashing out there and anyone can 'say' their wine is organic, especially in fair weather years.
Nobody likes man-made toxins, especially pesticides, that find their way into our food and drink chain, and eventually into us. These chemicals also harm the wider environment, including those that live and work locally. So, drink organic wine to help enhance biodiversity and maintain healthy soils and people too. Choose organic and biodynamic wine for best quality and value. Balanced and healthy organic grapes, are the starting point for any great wine. At Vintage Roots we taste thousands of wines, before selecting the best to bring to you. Organic cheers.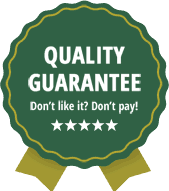 WE CARE ABOUT
More Than Just
Good Wine...
Thank you for choosing us – we aim to repay your faith in us in full by offering you the best organic wines we can find for the money, a value-driven business you can feel comfortable with and an attentive, personalised service to help you whenever you need it.




Watch our latest tasting video
Joining British Farmers in Celebrating Great British Beef Week   What is the Great British Beef Week? We are currently living in unc...
Minerality in wine… the 101 We wine folk love a good masterclass. As common as quartz in granite, tasting professionals, buyers, marke...
Christians celebrate the resurrection of Jesus over the Easter period. Easter Sunday concludes what is known as Holy Week which begins ...