I love Christmas gift-giving. It might sound like a cliché but seeing the face of someone you love light up when they unwrap that special 'something', is one of the great joys in life.
That said, there can be quite a lot of stress in getting to that point. The hunt for a gift that's wanted, that's affordable and, increasingly important these days, eco-friendly is not always easy to find.
At Vintage Roots we have something for everyone; even for those that prefer to keep their alcohol consumption at the absolute minimum. Get inspired…. Read on!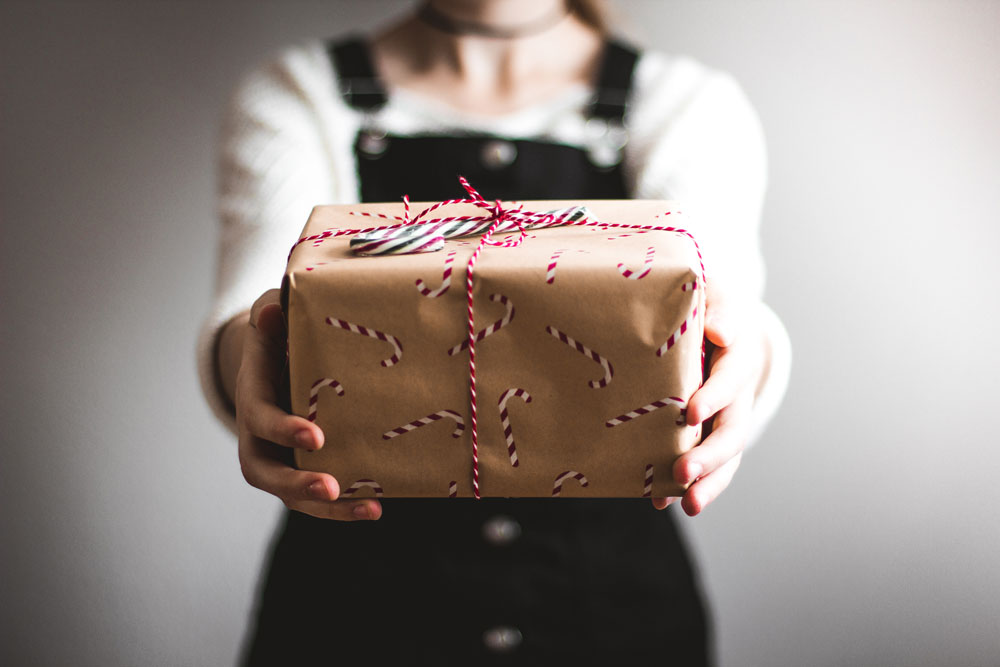 Wine gift ideas for red wine lovers
If you're in the fortunate position of buying for someone who just loves a delicious glass of red wine then you are in the right place. We have hundreds to choose from, some of which are currently on offer to help your pennies go further this Christmas…
We have eight red wines for under a tenner. If you asked us to pick out our favourite three, we'd say:
The Bodegas Piqueras 2018 is 100% grenache and as winter-warming and joyful as a red wine can be. Lightly spicy and laden with fruit, this is full of festive cheer.

For the sulphur-sensitive, there's the Cuvée Secrete 2018 from Paul Mas. An earthy, black-fruited blend of merlot and cabernet franc, this is a characterful red from the Languedoc.

Tricky to pick a third but what about the wines from our biodynamic friends in Chile? We've got the Pinot Noir 2018 and the Novas Gran Reserva Carmenère / Cabernet Sauvignon from Emiliana on offer. Delicious, very eco-friendly and a treat for any red wine lover.

Sometimes, the best wine gift is a blow-the-normal-budget single bottle that will be treasured on a special occasion once the house has been emptied of the loved (but not permanently resident!) house guests. If that's the case then here are some top thoughts:
Châteauneuf-du-Pape is one of the great red wines of France and we have a storming 2016 from Domaine Pierre André. An iconic vintage has yielded a spectacular wine that is a joy to drink now but which will age beautifully.

Equally impressive – though stylistically quite different – is the Bannockburn Pinot Noir from Felton Road in New Zealand. This biodynamic producer makes some of New Zealand's most sough-after wines and we have only a modest allocation. This is a rare and special wine gift that will delight every wine connoisseur.

You just have to whisper Amarone and nearly every red wine enthusiast will stampede their way through the mince pies to get to it… Not cheap, this is a red wine that screams, "I love you"!

Lastly, have you thought about giving a bottle of red wine with a sachet of organic mulled wine spices? A little different, tasty and very Christmassy too!

'One of our favourite wines for mulling is the Toscar Tempranillo – a great value red full of soft, ripe red fruit flavours that works brilliantly with the spicy warmth of mulling spices'?
View our blog of how to make milled wine.
Delicious white wines that make wonderful Christmas presents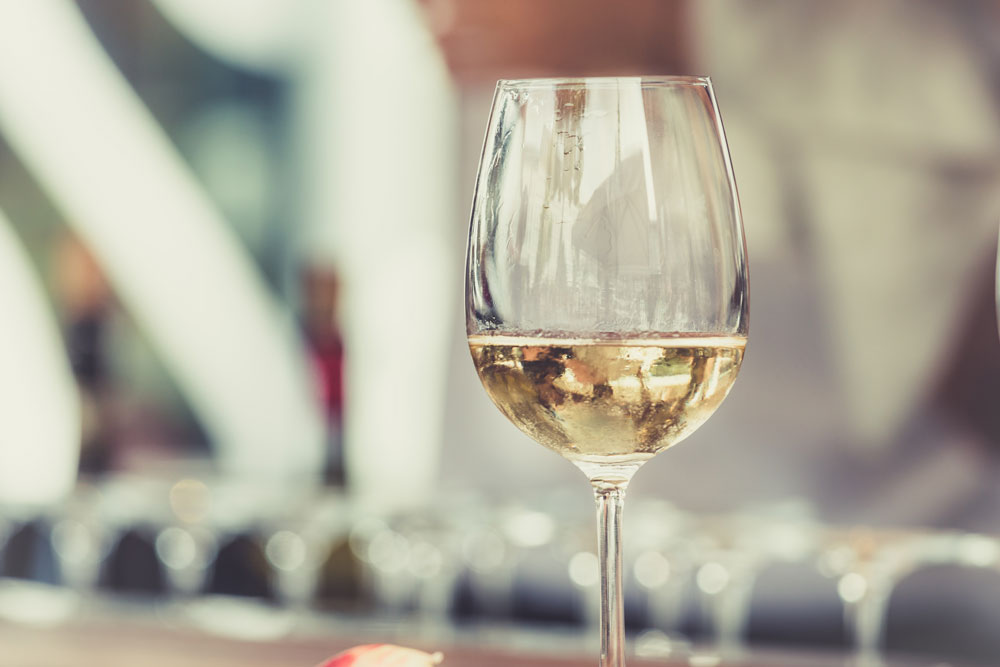 Looking for some white wine gift ideas? Again, we have an impressive selection on offer in our Christmas sale.
Burgundy is home to some of France's finest wines and it is in this region that Chardonnay reigns supreme. Bargains are few and far between but we have a cracker in the shape of Domaine Verpaille's Viré-Clessé 2017. Made in the south in an area called the Maconnais it has Burgundy class all over it, with a much more modest price tag.

If your white wine-loving friend is a foodie too, then you might give some thought to the Grüner Veltliner from Christoph Bauer. GV is a variety with a lot of texture, flavour and white spice, making it one of those wines that sings brilliantly when enjoyed with food.

For something a little bit different, we have a wonderful white for you to introduce to your loved ones. The Wild Ferment Verdejo from Spain's, Bodegas Piqueras is brilliantly individual; a true celebration of individuality.
The perfect gifts for Champagne and Prosecco lovers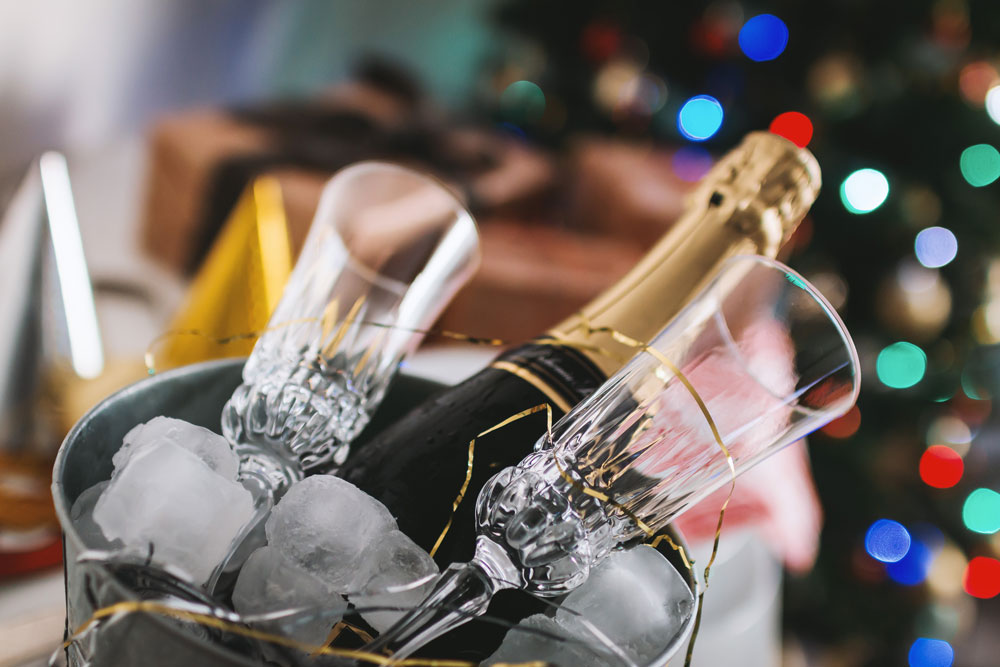 We think one of the best presents for a lover of sparkling wine AND wildlife is the Wild Thing Prosecco. For every bottle sold a donation goes straight to the Born Free Foundation and it's a delicious drink to boot! Result.

The champagnes from biodynamic producer, Fleury have been thrilling Vintage Roots customers for decades. We've never known a gift of Fleury be anything other than a massive hit. You can see his full-range here…

In a spot of recent news, the Cava DO are proposing that all Reserva Cava wines will have to be under organic production. Although the deal hasn't been done, we think it's a move to celebrate. Albet i Noya are one of the longest-standing organically-certified Cava producers and have been part of the Vintage Roots family for a long time. Their Ancestral Brut 2015 is on offer for £17.95. Please note that the Albet i Noya team have recently opted to label their sparkling wines under the Penedès DO.

Wine gifts for the big-hearted
One of my favourite family photos has my Dad laughing and hugging a magnum of Fasoli Gino Amarone that I gifted him one Christmas. I don't think there's a much better wine gift than a magnum (that's 150cl or two bottles in one!). It's generous, fun and looks great on the dinner table.
At Vintage Roots we have red wines, Champagne and Prosecco all available in magnum, with prices starting at just £23.00
Wine gift ideas for Dad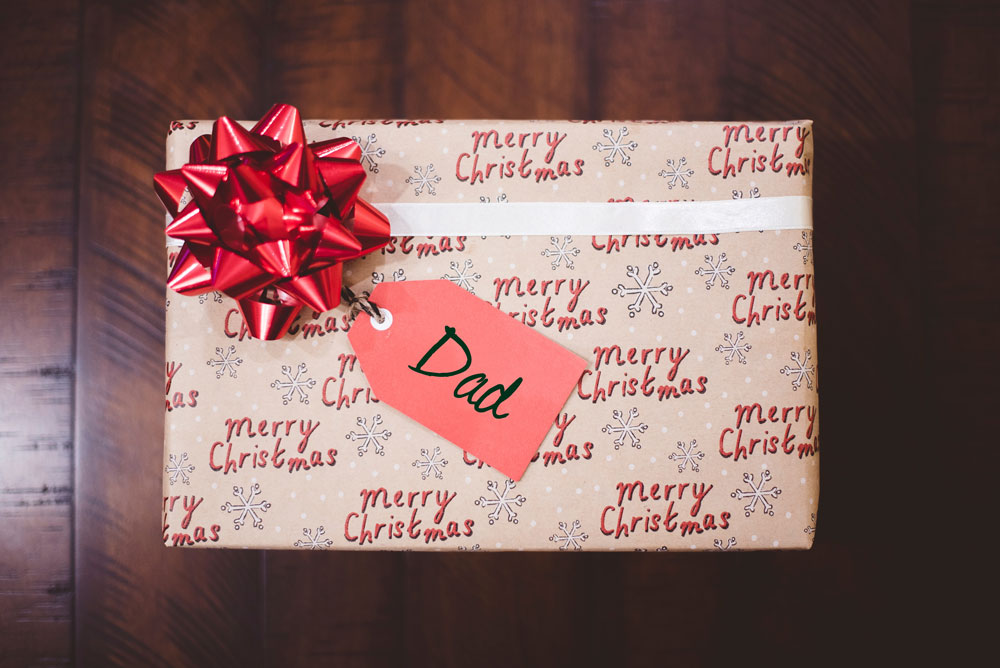 Is it going to be a wine Christmas for Dad this year? We think so…  A quick pow wow to discuss the options yielded some interesting ideas.
"It's true that my Dad always goes for the big, full-bodied wines that might be close to 14.5% ABV… maybe more! I know he'll love the Bousquet Reserve Malbec. It's right up his street, so I'm thinking of taking him a few bottles of that because it's in the sale and I think hard to beat at £12.99…"

"He'll kill me for telling everyone but Dad really likes a glass of rosé… He says it does great things for turkey! He's pretty focused on keeping his carbon footprint down too, which means I'll probably take down a bottle of the Oxney Pinot Noir Rosé."

"My folks have a long-standing love affair with Italy and my Dad's also a big fan of Sting and The Police so I'm planning on giving him a few bottles of the "When We Dance Chianti" which I love to drink too…"

"Dad doesn't drink as much as he used to but he does like something a bit special. He likes white wine as much as he does red so I'll go for a pair. Probably The Millton Vineyards Chenin Blanc which he thinks is brilliant and the Gevrey Chambertin Aux Echezeaux … He'd better open them when I'm there."

Wine gift ideas for Mum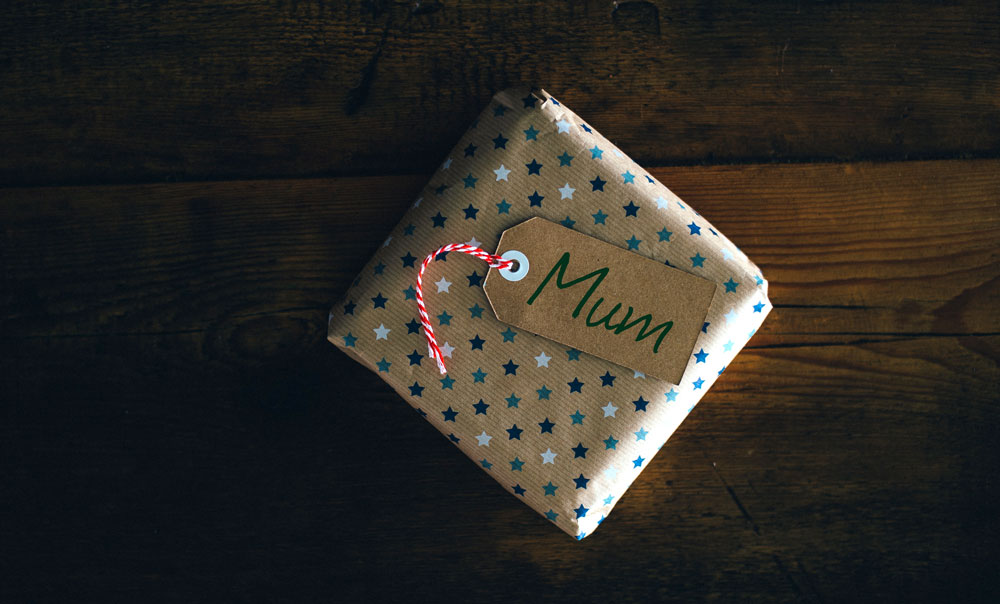 Mums are special and they deserve to be royally treated at Christmas. We have had a good think about what our ethically and environmentally-friendly Mums would like in the way of wine gifts this year and our top five suggestions are:
"My mum loves a sparkling rosé… keeps her cool when it's getting hot in the kitchen, so I'll be buying her a bottle of the Mureda Fizzy as a stocking filler this Christmas"

"We are trying to keep things as local as possible this year; sourcing what we can from nearby farm shops and things. Mum does love a sparkling too and so I pick the Davenport Limney Estate sparkling and probably a bottle of their Horsmonden Dry White that she's a fan of too…"

"My Mum has got such a sweet tooth… I think she feels a bit guilty about drinking sweet wine at any time other than Christmas so I always go out of my way to give her a special one. It'll either be the Recioto di Soave from Fasoli Gino or the Sauternes from Dudon.. I haven't decided which one yet."

"Most important for my Mum is that nobody goes thirsty, which is great news for all of us! As she's cooking this year, we'll take a mixed case with us. I think it is likely to be The Vintage Festive Selection because there's something in there for everyone."

"My mum just loves prawns and a glass of Chablis so it's easy for me… Two, maybe three bottles of Domaine Goulley's Chablis"

Is the lucky recipient a port, gin or whisky lover?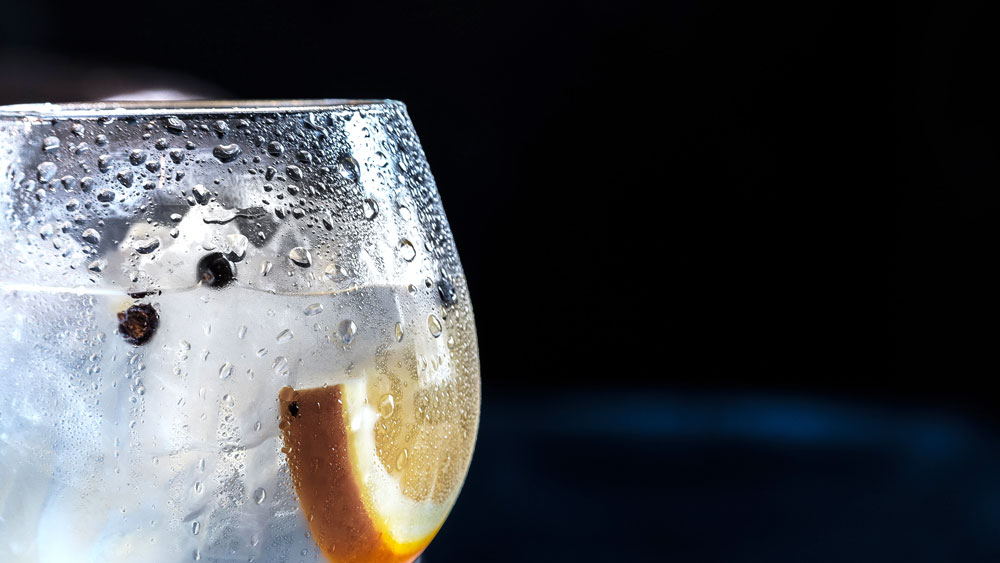 Gin has never been so popular and there's a fairly dazzling array to choose from these days. On offer this Christmas we have our much-loved Juniper Green Gin as well as a Sloe Gin from the Organic Spirits Company. Both are organic and vegan-friendly. A fine choice for the discerning eco-friendly gin drinker.

Perhaps you'd like to gift your port-loving uncle an alternative to the usual Portuguese offering? If so, look no further than the Fortified Malbec from Argentina. At just £12.50 it's a moreish, unctuous bargain! For traditionalists there's the Maynards Port, LBV 2013. This is a hedonist's dream; great with stilton (organic, of course) but also a restorative pick-me-up after a long, wintry walk.

Our Highland Harvest Sauternes Cask Malt is as Christmassy as any a whisky you will find. Finished in organic Sauternes barrels, the whisky has an exotic touch of honeyed sweetness that's as delicious as it is unique.

Do Vintage Roots have any alcohol-free gifts?
Indeed we do! Look no further than our trio of alcohol-free wines, beautifully presented in a wooden box. This tasty gift-box selection is only £27.00 and includes two sparkling drinks and an alcohol-free Cabernet Sauvignon.

If we haven't nailed it for you yet, here are some thoughts to help you make your own choice from the Vintage Roots selection.
Hassle-Free: Wine Boxes & Gift Vouchers
Every year we put together a selection of pre-selected, seasonal mixed cases that take the stress out of choosing.
From Apples & Pears to a Triple of Top Tipples, a gluten-free Beer Selection and a half dozen of No-Sulphur Added Wines, we have pretty much every base covered. There's a trio of English wines in a wooden gift box and a more extravagant "BIG" Christmas Selection. Click here to find out more.
If you would rather let the gift recipient choose, then we can send them a voucher for any amount you specify. We will send a copy of our wine list with the voucher and a hand-written gift card if you would like us to. In fact we will happily include a card with your message along with any gift you would like Vintage Roots to send.
What types of wines make the best gifts?
We think the best wines to give are either a much-loved favourite or something you think they'll never have tried before.
If you don't know what they like, have a look at what they've got on the wine rack… take a photo even! You can always call us and we'll help you find a wine that matches their tastes.
Of course, the best gifts are the ones chosen with care and given with love…
Why is wine such a popular house gift?
Wine is a great present to take to friends when you're going for dinner, to stay over or for a knees-up. Why? Because it adds to the cheer, it's easy to share and if it's not drunk on the day, you know you'll be remembered fondly in days to come!
We think it's nice to open a bottle that's been brought to you, or to at least make the offer!
How to wrap a bottle of wine?
As environmentally-friendly as possible!! If you have previously-used gift wrap, think about reusing it. If you're creative, why don't you decorate your own paper? Reusable gift bags are also a great option. And lastly, a bottle of wine is pretty tough to disguise, so maybe it doesn't need wrapped at all and will look pretty with a garland of holly berries or decorated with a home-knitted bottle neck scarf!
How much money should I spend on a wine gift?
Getting into debt is not the point of Christmas so spend what you can afford. If you're looking for ways to be more economical in your approach to Christmas then maybe some of these ideas will help:
Our Christmas offer includes some very good value pre-selected cases, starting at just £45.00 (£27.00 if you go alcohol-free!). A case can be split and shared to keep costs down
One carefully chosen bottle is much nicer than a mixed box bought in a hurry
Be smart about canny alternatives. Lovers of port might enjoy the fortified Malbec as an alternative. Pinot Noir enthusiasts can get their fix just as happily from New Zealand and Chile as they can from Burgundy. If you're unsure about where to get the best deals, give us a call.