At Vintage Roots, we love Christmas gift-giving. It might sound like a cliché but seeing the face of someone you care about light up when they unwrap that special 'something', is one of the great joys in life.
That said, there can be quite a lot of stress in getting to that point. The hunt for a gift that's wanted, that's affordable and, increasingly important these days, eco-friendly is not always easy to find.
At Vintage Roots we have something for everyone; even for those that prefer to keep their alcohol consumption at the absolute minimum. Get inspired…. Read on!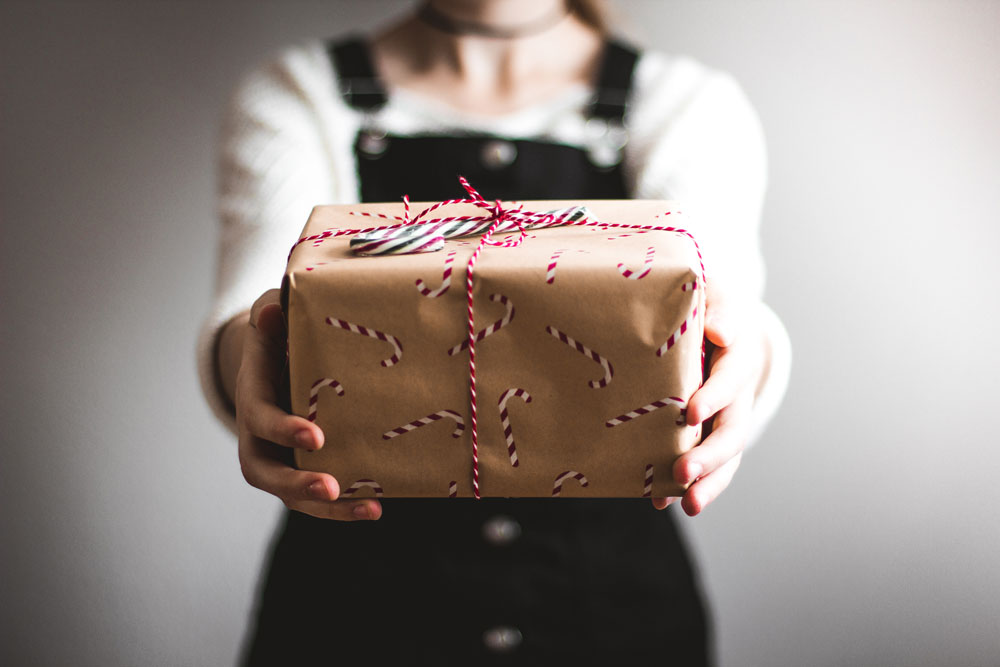 Gifts for Wine Lovers
Let's face it, we are an easy bunch (pun intended!) to please – We just want a delicious wine to enjoy. Every wine lover likes to try something new and broaden their tastebuds. With that in mind, we've scoured the Vintage Roots list and picked what we think makes for a great wine gift for him and for her. Interchange at will…!
The Ultimate Organic Wine Gift for Him: Natural wines are on the radar of every wine-lover at the moment; much written about and commented on. The demand for these wines is going through the roof. Individual, characterful and delicious, we've put six in a mixed case of wine – a great gift for him.
The Ultimate Organic Wine Gift for Her: Presented in a beautiful wooden wine gift box for her  with three of England's finest Sparkling Wines: Davenport Limney Estate, The Albury Estate Classic Cuvée and Forty Hall Vineyards Brut. It's a luxurious gift and if you're lucky to be in the same bubble, you might just get to enjoy some of your very generous present!
Red Wine Gifts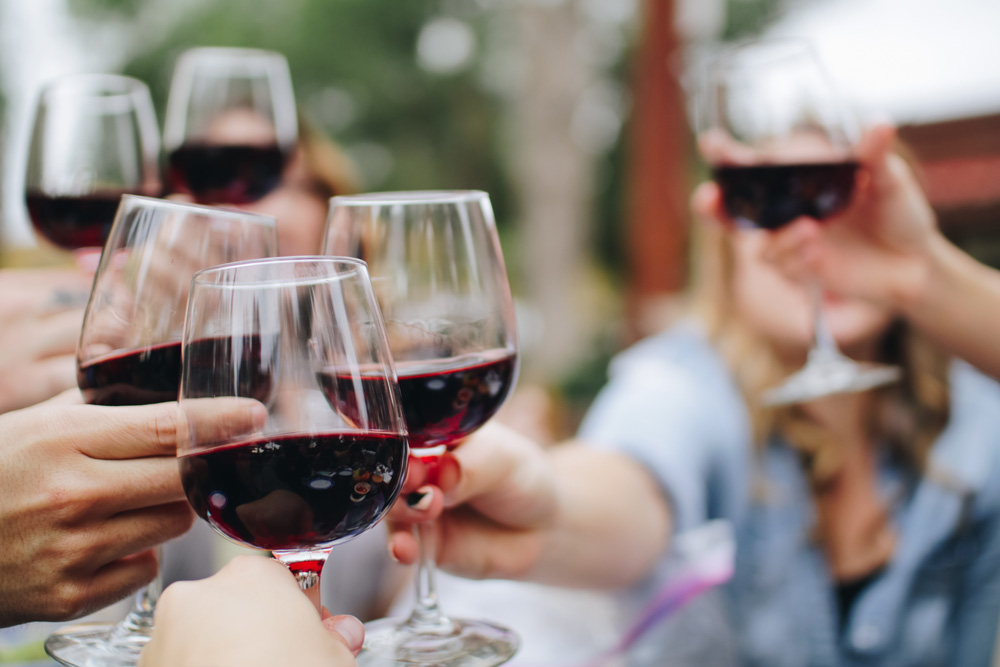 If you're in the fortunate position of buying for someone who just loves a delicious glass of red wine then you have come to the right place. We have hundreds to choose from so here are some ideas to inspire you.
Red wine gifts under £10
Our first choice is the Adobe Pinot Reserva which is on sale for the festive season and only £7.99. refreshingly mid-weight, smooth and full of red berry fruits it has instant and enduring appeal.
If you happen to be buying for someone who tries to steer clear of sulphur, then we have two No-Added-Sulphur Wines from South Africa that will be hugely appreciated: Stellar No Added Sulphur Merlot and Stellar No Added Sulphur Cabernet Sauvignon. If the budget allows, Mas des Tannes Rouge is another wine with no added sulphur.
Rioja remains one of the UK's favourite red wines and has to be one of the best wine gifts! Viña Ijalba's cracking Rioja Tempranillo has been one of the best-loved wines on the Vintage Roots list for decades. A great buy under £10.
Red Wine Gifts over £10
When only Claret will do it is hard to look much further than the St Emilion from Château Beauséjour. It delivers well above the £13.95 price tag.
With so many of us not getting away in 2020, why not offer a little vinous escape in the form of our new Greek red from Giannikos. Full-bodied and complex, this is a lovely, heart-warming red.
Another new wine is the award-winning South African Syrah from Longridge. Awarded 93 points by Decanter Magazine (www.decanter.com) who said, "Blueberries and blackcurrants meld to a laser-like berry acidity. Impressively long, and has a certain authenticity of aromas and a transparency to it that makes for a very drinkable Syrah, despite its intensity."
White Wine Gifts

White Wine Gifts under £10
One of the big hits on the Vintage Roots list this year has been the Bodegas Piqueras Verdejo / Sauvignon Blanc blend. £7.99 in the sale, it's a delicious blend. Viognier is a grape that's particularly good over the festive season because it's a great match with gammon ham, turkey and even cheese. The Adobe Viognier Reserva ticks all the right boxes.
White Wine Gifts over £10
No apologies for kicking off with the Domaine Goulley Chablis. It's a classic and it's delicious! Your white-wine loving friend will love it! It is always a thrill to gift a wine that broadens horizons and gives great drinking pleasure too… We love and highly recommend the Can Axartell White from Mallorca.
Huge fun, skilfully-crafted and oozing quality, the New Zealand Supernatural Sauvignon Blanc is and well-structured it is a wine you never forget.
The perfect gifts for Champagne and Prosecco lovers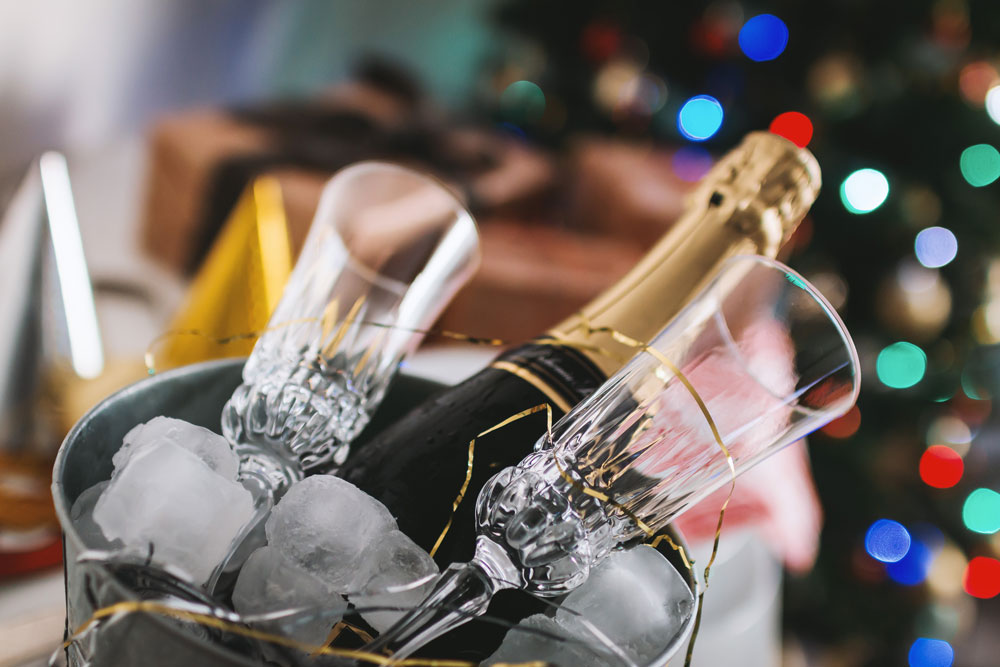 We think one of the best presents for a lover of sparkling wine AND wildlife is the Wild Thing Prosecco. For every bottle sold a donation goes straight to the Born Free Foundation and it's a delicious drink to boot! Result.
We do have an extensive selection of Prosecco wines. View the full range here.
The champagnes from biodynamic producer, Fleury have been thrilling Vintage Roots customers for decades. We've never known a gift of Fleury be anything other than a massive hit. You can see his full-range here…
One of the best gifts for wine lovers is a magnum (2 bottles in 1) of Champagne. The Blanc de Noirs comes in 150cl and is classy a Champagne as they come.
Best Wines for Christmas
Every year we are asked for some creative ideas for what to drink with some of the more famous Christmas dishes.
For our ideas on the best wines to enjoy with Turkey, look no further than our blog on the subject.  Lots of ideas but if you want a favourite… Try Château Rochecolombe Viognier.
Lots of people are looking for non-meat alternatives and fish is a popular choice, with whole sides of salmon and even trout proving popular. Click here to read out guide to pairing wine with salmon.
With more and more people opting for a vegan lifestyle, we have also spent time compiling a selection for a host of vegan Christmas dishes. With ideas from Ottolenghi and Oliver, amongst others, it's a great read if you're looking for both recipe and wine inspiration.
Wine Gift Ideas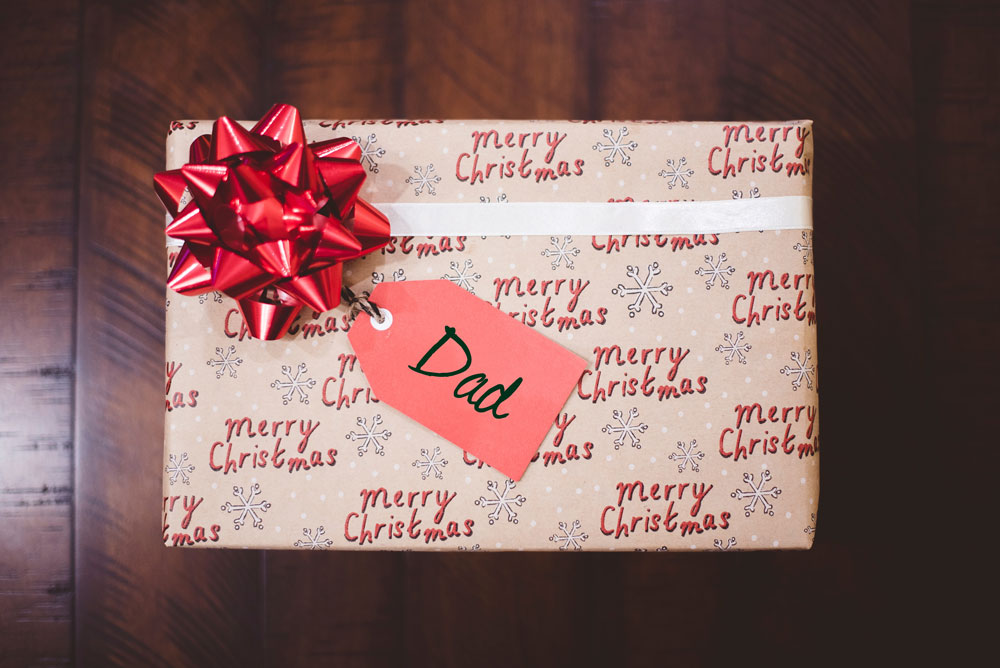 Covering all of the options: Mixed Cases:
Some of the best wine gifts are the ones that allow your wine-loving recipient the chance to sample a range of different wines. For that reason, we have put together a range of pre-selected mixed cases that cater for every taste and budget. From alcohol-free gifts, to a case of premium wines from Mallorca, there's something for everyone.
Consider a Voucher
Let that someone special select their own. The Vintage Roots Organic eGift Card is, for some, the best wine gift.
Wine Gift Sets
Presented in smart wooden gift boxes, we have two wine gift sets that make fabulous wine Christmas gifts.
Wild Thing Duo Gift Box: One bottle of red, one bottle of white. Both made in Spain and both lip-smackingly delicious. A thoughtful gift for wine lovers, who will love the wine and be happier still that with every purchase, a donation is made to the Born Free Foundation.
Full English Sparkling Trio: Three of England's finest sparkling wines, presented in a stylish wooden gift box.
You can also make your own wine gift set! You buy a single, double or triple wooden gift box and let the team know which wine or wines you'd like to put in it! Easy.
Unique Wine Gifts
An orange wine?
El Troyano's Orange Wine is a great introduction to orange wine – a style that's steadily winning legions of fans. The wine is both wonderfully intriguing and refreshing. Sitting somewhere between the two, this is a great Christmas present for red and white wine lovers.
An English Rosé
For your English rose, the Sparkling Laverstoke Biodynamic Vintage Rosé is a wine that will make anyone know just how special they are.
Have you met Maturana Blanca?
A grape acquaintance all white wine enthusiasts will want to make and a fantastic wine Christmas gift because it is both a stunning wine and a rather fine choice for Christmas lunch… if the recipient can be persuaded to share. Vina Ijalba's Maturana Blanca is a Christmas cracker!
Gin Christmas Gifts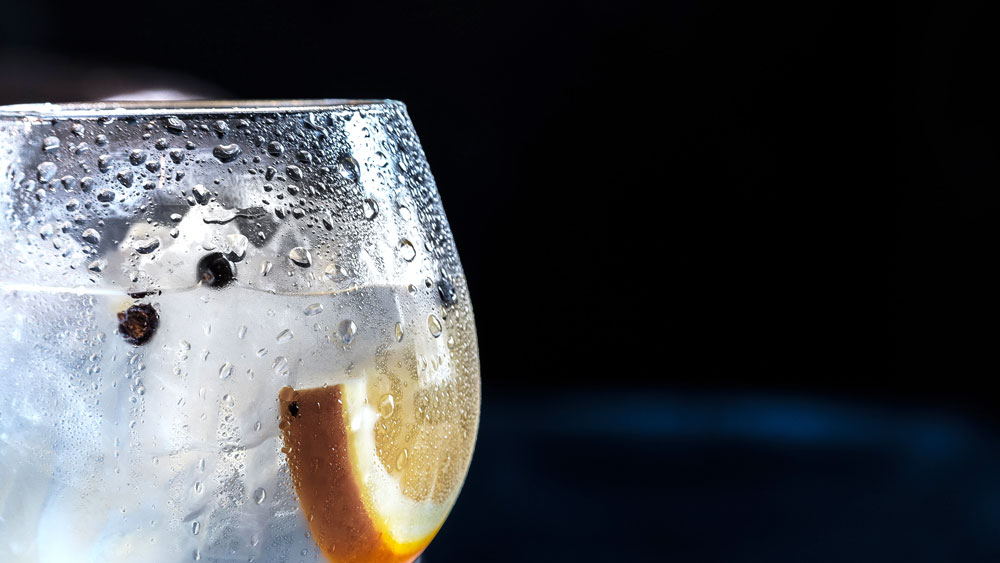 Gin has never been so popular and there's a fairly dazzling array to choose from these days. We think our new Hand Crafted Botanical Gin is a gem. Gift it, knowing you're giving a winning Gin that has impressed critics and customers alike.
The wonderfully festive Tinkture Rose Gin changes to a beautiful pale pink colour when blended with tonic! Tastes great too…
Whisky Christmas Gifts
Our Highland Harvest Sauternes Cask Malt is as Christmassy as any a whisky you will find. Finished in organic Sauternes barrels, the whisky has an exotic touch of honeyed sweetness that's as delicious as it is unique.
Port Gifts
Here's a piece of good news from lockdown … It has finally awoken a deserved interest in Port. Mostly because people have been using it to make, invent and experiment with home cocktail making!!
We've been enthusing about the joys of Port for many years and are thrilled that a few more happy converts might be jumping on the Port bandwagon. Any of the Vintage Roots Ports make fabulous wine gifts.
Alcohol-free gifts
Indeed, we do. Our alcohol-free mixed care includes alcohol-free wine, beer and sparkling wine. At just £49.00, it has to be one of the best wine gifts for those contemplating a dry January!
What types of wines make the best gifts?
We think the best wines to give are either a much-loved favourite or something you think they'll never have tried before.
If you don't know what they like, have a look at what they've got on the wine rack… take a photo even! You can always call us and we'll help you find a wine that matches their tastes.
Of course, the best gifts are the ones chosen with care and given with love…
Why is wine such a popular house gift?
Wine is a great present to take to friends when you're going for dinner, to stay over or for a knees-up. Why? Because it adds to the cheer, it's easy to share and if it's not drunk on the day, you know you'll be remembered fondly in days to come!
We think it's nice to open a bottle that's been brought to you, or to at least make the offer!
How to wrap a bottle of wine?
As environmentally friendly as possible!! If you have previously-used gift wrap, think about reusing it. If you're creative, why don't you decorate your own paper? Reusable gift bags are also a great option. And lastly, a bottle of wine is pretty tough to disguise, so maybe it doesn't need to be wrapped at all and will look pretty with a garland of holly berries or decorated with a home-knitted bottle neck scarf!
How much money should I spend on a wine gift
Getting into debt is not the point of Christmas so spend what you can afford. If you're looking for ways to be more economical in your approach to Christmas then maybe some of these ideas will help:
Our Christmas offer includes some very good value pre-selected cases. A case can be split and shared to keep costs down
One carefully chosen bottle is much nicer than a mixed box bought in a hurry
Be smart about canny alternatives. Lovers of port might enjoy the fortified Malbec as an alternative. Pinot Noir enthusiasts can get their fix just as happily from New Zealand and Chile as they can from Burgundy. If you're unsure about where to get the best deals, give us a call.