​
It's the grape with many names, which is at once a refined native of old France, and the biggest thing to come out of Australia since Crocodile Dundee. We're talking about Shiraz, or Syrah as it's known in Europe and the USA, the bold and delicious red wine that's seen a huge boost in popularity in recent years.
This is a bold, boisterous, deep and dark wine – even darker in colour than the famously deeply hued Cabernet Sauvignon – which can offer a tannic kick and a large and weighty mouthful.
It's a wine of contradictions, and one whose character can be drastically changed as a result of its terroir, the way it has been handled, and other factors such as blending and ageing: On the one hand, it can be a fun wine, perhaps best drunk among friends with some barbecued meats (which maybe explains its enormous popularity with our Antipodean cousins), and on the other, it's capable of great finesse, elegance and subtlety.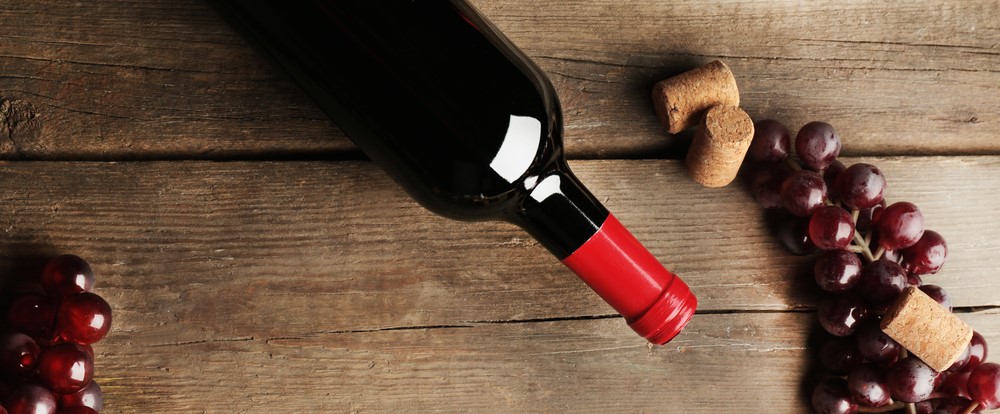 As with any grape variety which has been extensively planted across both the Old and New World, Shiraz has plenty of fascinating and varied features to explore and discuss. It's a key component in some of the world's most respected red wine blends, including those of Châteauneuf du Pape, where it lends weight and power to the Grenache it's mixed with.
As a single varietal, Shiraz red wine is beautifully expressive – it's prized by vintners for its ability to communicate a sense of time and place, vintage and vineyard, despite its body and strength.
Whether you're a committed fan of Shiraz red wine, or a newbie to this internationally popular grape, let's delve a little deeper into what makes it so special. Read on, and enjoy!
A Brief History of Shiraz
As with most popular grape varieties in the world today, there has been plenty of speculation regarding the precise origins of Syrah wine, or at least of the Syrah grape itself.
The most common names of this grape, 'Syrah' and 'Shiraz', suggest an origin in Syracuse and the Iranian city of Shiraz respectively, but oenologists and wine historians have found no concrete evidence to suggest that either of these locations (both significant historical centres for red wine, if not Syrah red wine) have anything to do with the roots of this specific vine.
There is a rather charming legend about French crusaders bringing vines back from the city of Shiraz, and planting them in their gardens back home… but this has (perhaps unfortunately) been proven to be little more than a viticultural fairy tale.
The slightly more boring fact behind the myth is that Syrah/Shiraz is actually a vine indigenous to France, hailing from the wonderful wine region that is the Northern Rhône, to be more specific.
In the 1990s, the French spent a ton of money and a lot of time on genetically testing and profiling all of their supposedly indigenous grapes, just to make sure they were well and truly French in origin, and during these experiments they discovered that the grapes used in their characterful Syrah red wines were actually a crossbreed.
The parent grapes were the little known Dureza – an almost extinct dark skinned grape – and the Mondeuse Blanche, a white grape of similar scarcity.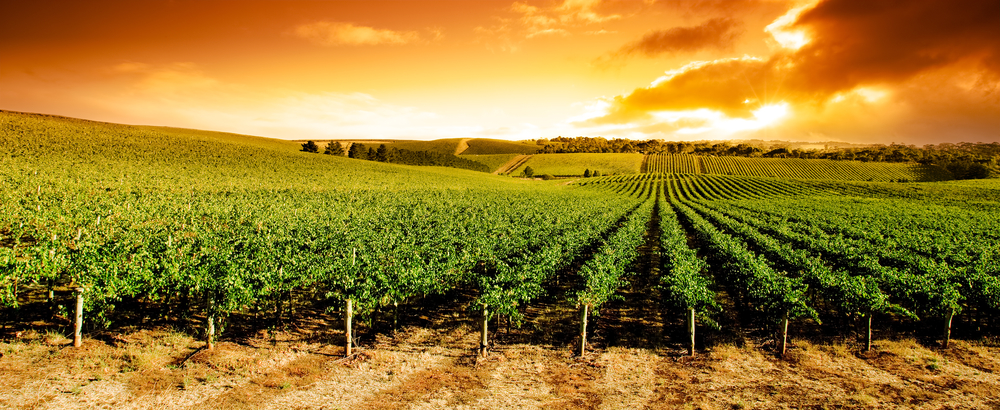 Syrah grapes have been cultivated and vinified in France for at least several hundred years, and they have been consistently recorded as being present in many of the more famous blends found in Châteauneuf du Pape and Côte-Rôtie, among other appellations.
However, it has been in the past few decades that this dark grape's fortunes have really picked up, thanks to the booming Australian wine industry, which celebrates the Shiraz vine as its signature variety.
Coastal Australia has the kind of consistent climate which Shiraz vines simply adore – indeed, over 40% of all grapes grown in Australia are Shiraz!
While the first Shiraz grapes would have been harvested down under back in the 1840s, the modern Aussie wine scene is currently having a whale of a time with this flexible and expressive variety – it has become a cornerstone of a hip, youthful wine movement, which takes great interest in natural, organic and biodynamic approaches which really bring out the best in the grape's fruit characteristics.
So, with the classic Syrah wines of France on one side of the globe, and the big, bold, barbie-friendly Shiraz wines of Australia on the other (along with some great US and South African examples, too), there is a whole world of Shiraz red wine to explore!
Shiraz Wine Characteristics
There's plenty to say about Syrah wine, and it's a firm favourite for many wine drinkers. Let's take a look at the key characteristics that make this grape unique.
Taste
Shiraz red wines are usually referred to as being full-bodied. They also tend to have good levels of acidity, too, which is partly why they are such great food pairing wines, and why they can cope with such warm climates without becoming 'jammy'. As for flavours, the typical Shiraz wine will feature flavours of dark fruits – blackberries, blueberries, and other rich, soft fruits besides. Other notes usually include pepper, liquorice, tobacco, herbs and chocolate; a real mix of sweet, spicy and savoury flavours and aromas!
Ageing
Due to Shiraz's high tannin and acid content, these tend to be wines well suited to ageing. The slow, gentle oxidation that occurs with barrel and bottle ageing will soften those rough edges, loosen the tannins, and reveal a wealth of wonderful subtleties. The ageing potential of Syrah red wines varies depending on the style and quality, but many will comfortably age for 5-10 years, while particularly age-worthy bottles will be cellared for 25 years or more.
Other
Shiraz wines are frequently aged in oak barrels, which can give vanilla or coconut aromas as well as toasty notes.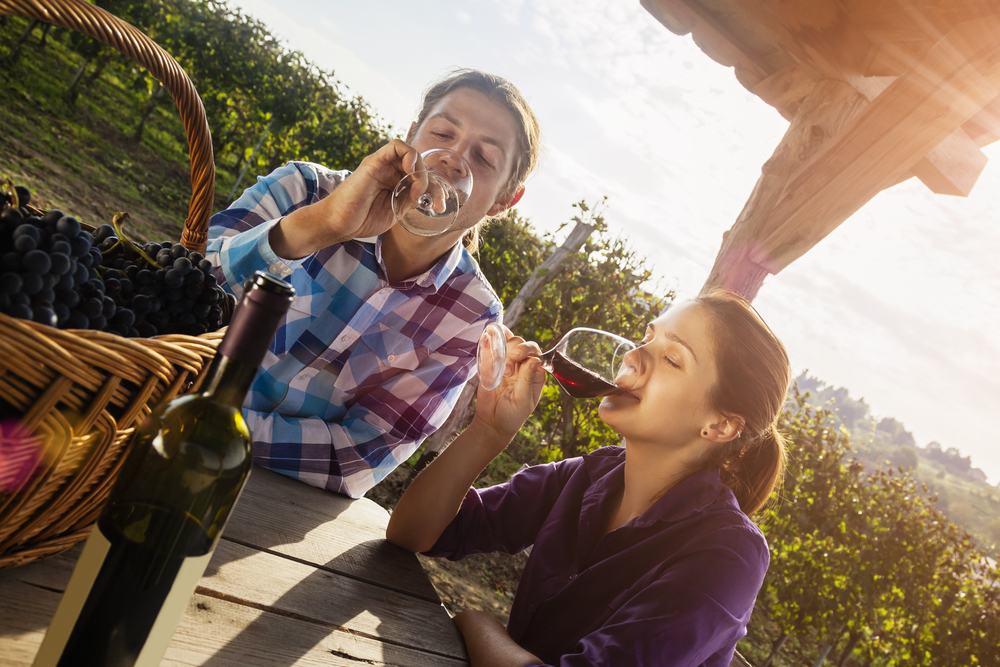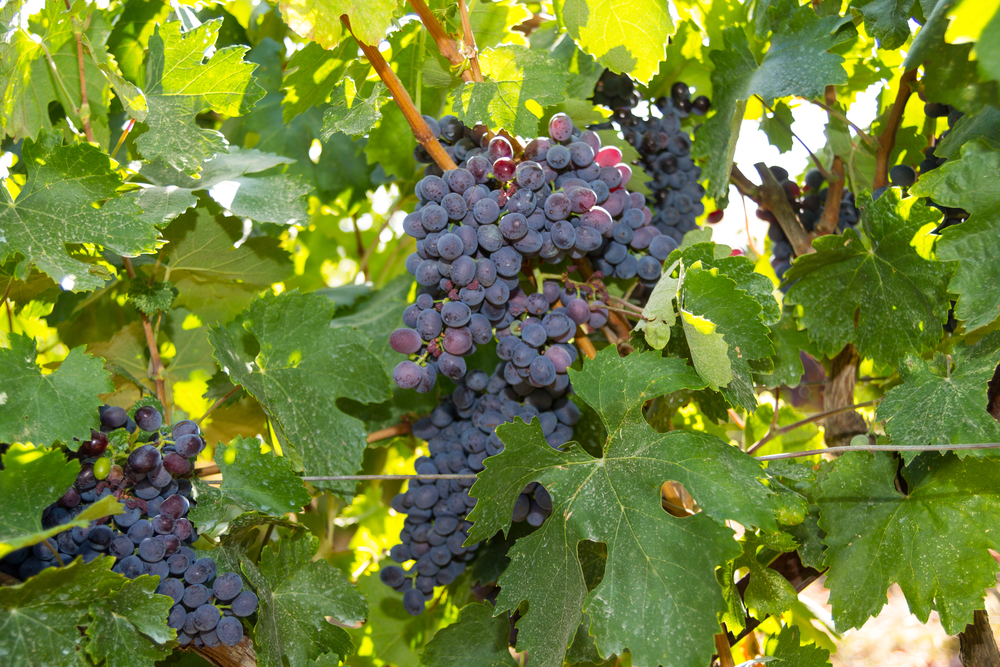 Five Things You May Not Have Known About Syrah Red Wine
● What's in a name?
We all know that Shiraz and Syrah wine are made from the exact same grape variety, but the list of monikers this wine is known by is certainly not just limited to two. In fact, well over a hundred names are registered for this same grape, including Balsamina, Marsanne Noir, Serine and Candive to list but a few.
● A Global Reach
Shiraz is one of the most widely planted grapevines in the world. We mostly associate it with France and Australia, but in actual fact, it is successfully grown in almost every wine producing country on earth. It's a highly expressive grape, too, which means that each country can produce their own version of a Syrah red wine, with its own characteristics and features.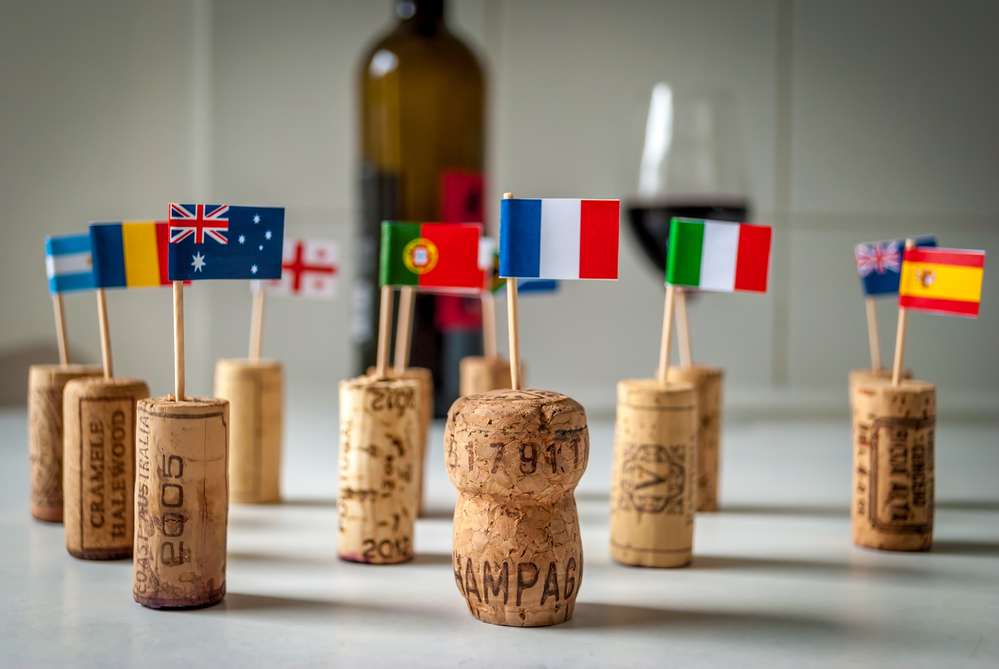 ● Unorthodox Blends
Syrah has a long history of attracting unusual bedfellows. The famous French blends which feature Syrah grapes, such as Châteauneuf du Pape and Côte-Rôtie, can both feature white grapes.
It's becoming increasingly common to think outside the box when it comes to blending Shiraz wines in the New World as well, and you can now find fantastic blends of Shiraz with white grapes including Riesling, Semillon and Viognier on the market, which are gorgeously balanced and great for a sunny day!
● The French Connection
Australia is a huge country, with a massive output when it comes to wine. Shiraz wines make up 40% of all Australia's wine production… and yet the Rhône Valley in France still produces considerably more Syrah wine than the Australians do, with an astonishing 165,000 acres of land dedicated to this particular variety.
● Better with Bubbles!
Australia's soils and climates combined to give different flavour profiles to Shiraz than had ever been produced in France, but the Aussies took things one step further by producing a completely novel form of Shiraz – Sparkling Shiraz!
Sparkling red wine has a surprisingly long history in Australia, with 'sparkling burgundy' being produced from 1881. This was usually a lighter, rosé style rather than fully 'red', but in the 1980s and 1990s, full-flavoured, inky purple Shirazes were being made into traditional method sparkling wines. They are served cold and are a favourite on Christmas Day.
Where are Syrah and Shiraz Wines Produced?
Thanks to its expressive character, and ability to reflect a sense of time and place through its flavours and aromas, Shiraz grapes are grown in almost every major wine producing country worldwide. Let's take a look at the main producers of Shiraz, and consider the key differences between them.
France
When we think of Syrah wine, the first country that comes to most people's mind is France. While Syrah wines are produced in many parts of France, the northern Rhône Valley is the spiritual home of this grape varietal, and it has been grown in the verdant, rolling hillsides of this corner of France for hundreds and hundreds of years.
Used as both a blending wine and single varietal wine, Syrah in the Rhône Valley is a major player when it comes to the identity of the region – indeed, 80-90% of grapes grown in most appellations of the northern Rhône are Syrah.
Arguably the finest Syrah wines in the Rhône Valley come from appellations such as Côte-Rôtie, and Hermitage, where the steep valley slopes make for tricky harvests, but which have the ideal terroir for wonderful expression and depth of flavour.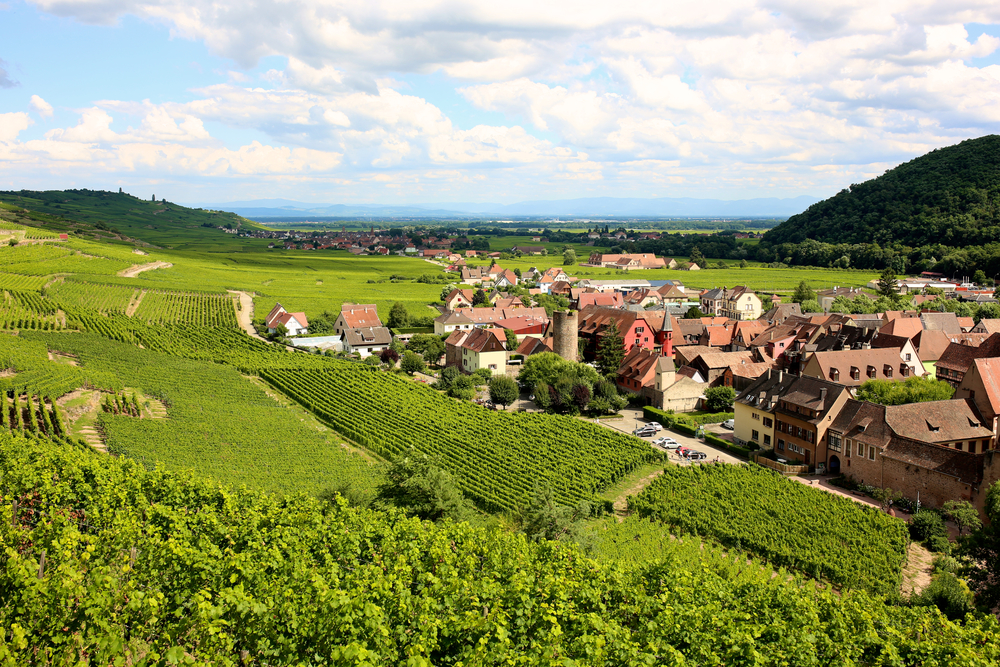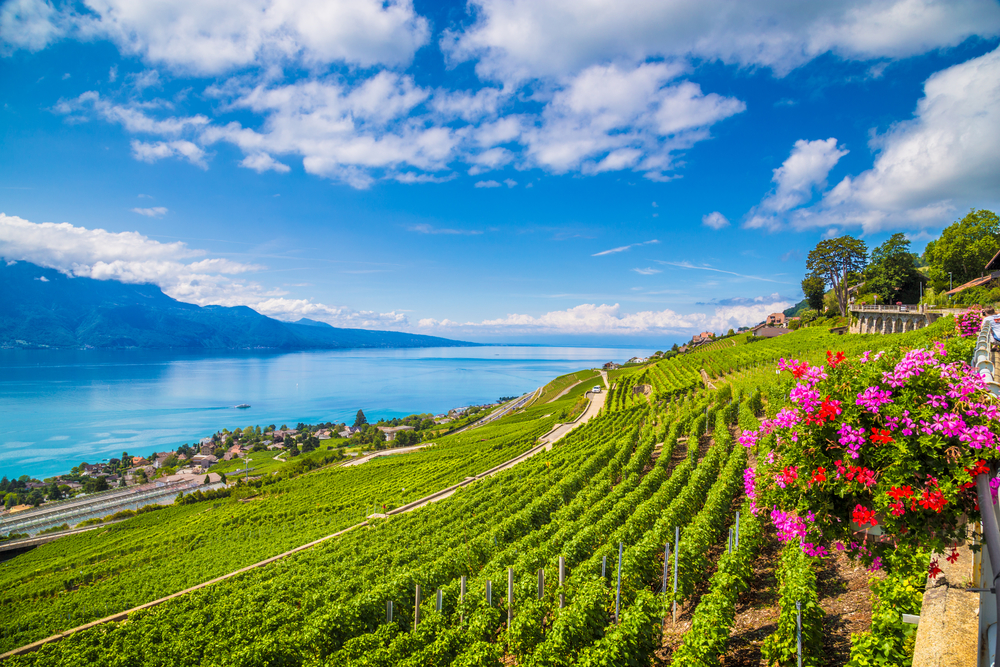 While the northern Rhône Valley features a fairly typical continental climate – with hot, long summers, cold winters and a fair amount of rain all year round – it has plenty of microclimates as a result of its steep slopes and shady spots.
Just as the template for fine Pinot Noir grown outside of France is the wines of Burgundy, so vintners making Syrah wines outside of France often look to the Rhône as an ideal standard.
There are, however, unique styles with their own identity being produced around the world, such as Hawke's Bay in New Zealand, and the Barossa in Australia.
Australia
No article about Shiraz wines would be complete without some mention of Australia. The Aussie wine industry grew slowly but surely over the 20th century, but it was with the widespread planting of Shiraz vines in the early 90s that this Antipodean country really exploded onto the international scene.
Many of Australia's best coastal wine regions – such as Barossa and Hunter Valley – produce spectacular Shiraz wines, often made by young, forward-thinking wineries keen to experiment with natural methods and interesting viticultural techniques.
In such regions, ocean breezes help to temper the heat, and the soils are rich with minerals brought in from the southern seas.
Australian Shiraz wines tend to have more of a fruity profile than their French cousins, and there is a definite shift away from the heavy oak ageing that typified the 90s that is resulting in their wines really pushing that blackberry/blueberry taste forwards.
Their strong acidity makes them ideal for pairing with food, and they tend to be younger, more vibrant and more approachable than those of the Old World.
USA
Shiraz vines have been grown in the US for several decades now, and the first plantings took place in California by a collective of vintners trying to replicate Rhône Valley wines on the west coast. Today, US Shiraz red wines are most readily associated with Washington State, where the varietal has had great success in both Walla Walla AVA and Naches Heights AVA.
Argentina
Another key country for Shiraz is Argentina, where the high altitude vineyards seem to suit the grape very well indeed. Shiraz has seen something of an explosion in Argentina over recent years, with plantings increasing from just 1000 hectares in 1990 to well over 12,000 today. This has been mostly driven by a demand for Argentina's blended wines, featuring a combination of Malbec and Shiraz.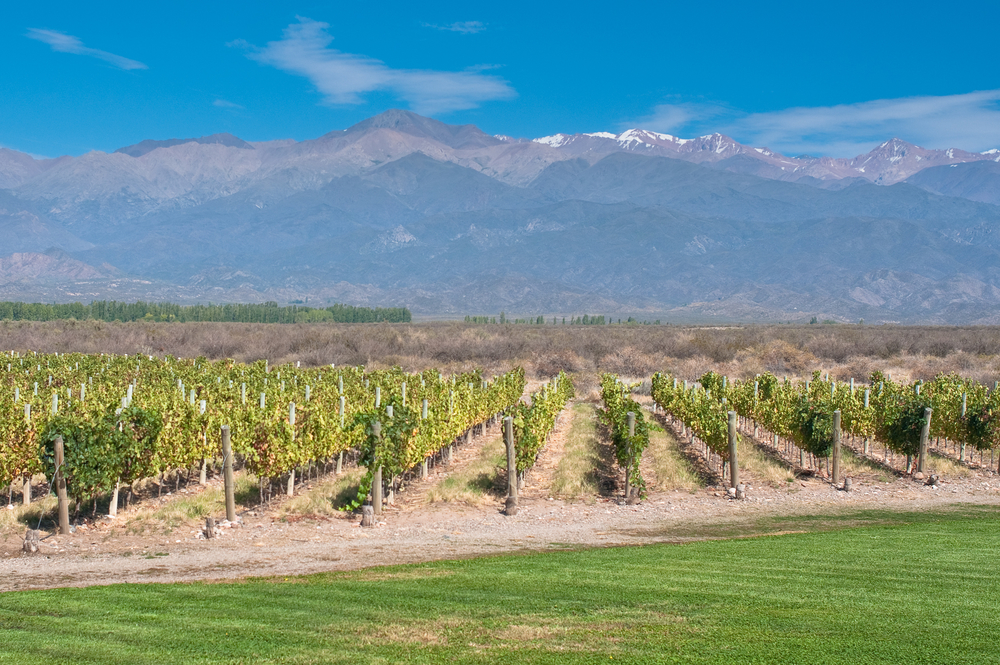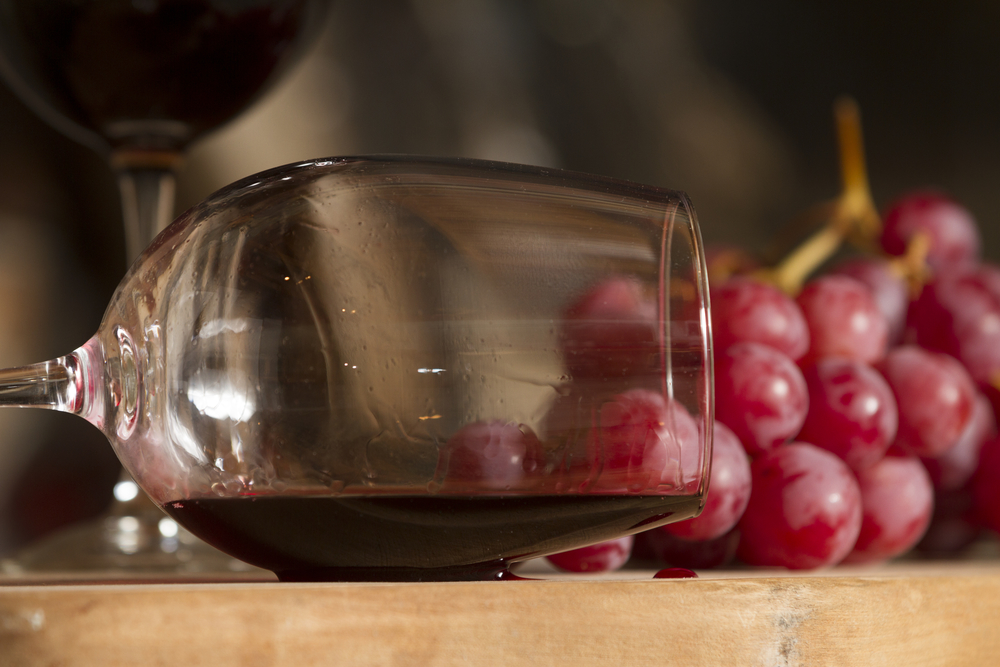 South Africa
Just like in Argentina, the number of Shiraz plantings in coastal South Africa has multiplied tenfold over the past two decades. With similar climatic conditions to Australia, there is huge hope for Shiraz wines in this country, and the talented vintners based there are working hard to establish a recognisable South African Shiraz style of their own. Areas such as Swartland are in the midst of a revolution, with many Rhône-style blends being a hallmark style.
Food Pairing With Shiraz Wine
With its strong tannins, full body, bold personality and high acidity, it's little wonder that Shiraz is a sommelier's favourite when it comes to food pairing. This is a wine which is cut out for deeply flavourful, brash dishes – we're talking smoky, charred meat, aubergines, wild mushrooms, game and anything you can throw on a barbecue! Check out four of our favourite Shiraz/Syrah recipes below.
● Kangaroo (or venison) in Red Wine Sauce
It might sound like a bit of a cliché, but Aussies love chowing down on a bit of 'roo, and nothing goes better with a bottle of Australian Shiraz! The gaminess of the meat complements the dark fruit flavours beautifully, and the wine can really stand up to the strength of the garlic and seasoned meat. Most supermarkets now stock kangaroo steak, but if you can't get hold of it, this pairing also applies to venison.
Most people wouldn't think to match a fish dish with red wine, but there are plenty of exciting exceptions to this dubious wine rule worth checking out. We love seared tuna – still nice and pink in the middle – with a bottle of aged French Syrah. Give it a try!
● Lamb Tagine
Because Syrah wines are more than capable of standing up to a bit of spice, it's well worth looking to more exotic locations for dishes to pair it with. This lamb tagine from Morocco is just bursting with flavour, and the combination of fruit with savoury notes and spiciness in the dish perfectly reflects the profile of a good Syrah.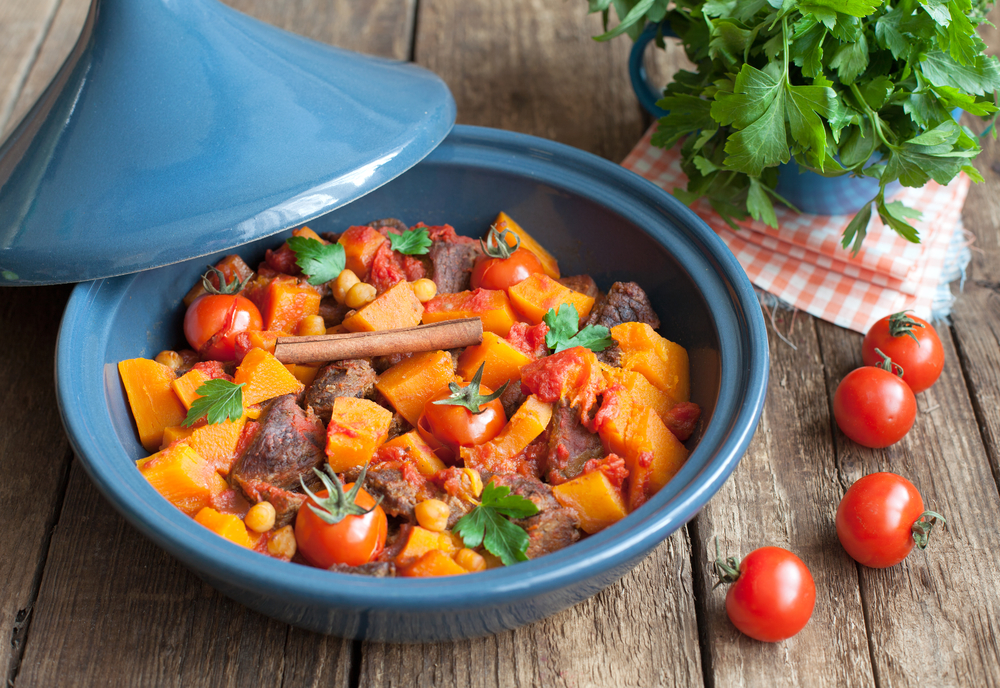 ● Chickpea Curry
Richly flavoured, spicy curry is fantastic with Shiraz. Oak aged Australian examples go really well with the coconut cream in this vegan recipe. You can adjust the level of heat by adding extra chilli, but don't go overboard, and extra heat in the food will accentuate the alcohol in the wine.
Our Favourite Shiraz Wines For You To Try
We just adore this soft and voluptuous Syrah wine from Chile. The exquisite high altitude terroir on which the vines are grown result in a remarkable rounded and balanced wine, which explodes with rich flavours of smoky blueberry and blackcurrants. Modern, exciting, and great for sharing with friends.

This delightfully spicy and savoury number from the foothills of the Andes replicates a classic Rhône Valley blend, which brings out the very best in each grape variety. It's a robust, bold and somewhat boisterous syrah red wine, but packed full of rich blueberry flavours and a real joy to drink.

A delicious and classic Côtes du Rhône, featuring a beautifully balanced blend of Grenache and Syrah grapes. Peppery, full of rich, juicy berry flavours, and a hint of herbs de Provence on the nose. Equally delicious when paired with rustic French cuisine as with sausages on the barbecue.

This beautiful wine from Languedoc-Roussillon brings together organic Syrah grapes and biodynamic Grenache, resulting in a beautifully expressive wine packing a real punch of flavour. Blackberries, olives, wild herbs and pepper come together on the palate, resulting in something really rather special.

This full bodied, weighty Syrah wine is the perfect expression of a very special terroir. Grown on limestone rich soils, and vinified in a combination of concrete and oak, the resulting wine is an aromatic, spicy wonder that is impossible to resist.

This Syrah from the Casablanca Valley is blended with 7% white Roussanne grapes, which lends a real elegance and brightness to this very pure, flavourful wine made with no added sulphur. Expect dark berry flavours lifted by a distinct pepperiness and herbal finish – perfect for pairing with a range of savoury foods.

A Californian blended red, featuring Grenache, Malbec, Petite Sirah and Shiraz grapes, this bottle is a gorgeous exercise in balance and expression. Ready to drink now, but will keep for up to five more years, this is a biodynamic wine which bursts with the terroir of Mendocino Valley, and plenty of striking fruit and spice flavours.

A World Beating Wine with Plenty to Explore
So, there you have it – everything you need to know about Shiraz wines. From the historic Syrahs from classic French vineyards, to the bold and beautiful New World wonders, this is a grape which has influenced vintners from one side of the globe to another, and continues to inspire devotion and delight in wine drinkers no matter where they might be.
If you haven't already, perhaps it's time you discovered Shiraz red wines for yourself!