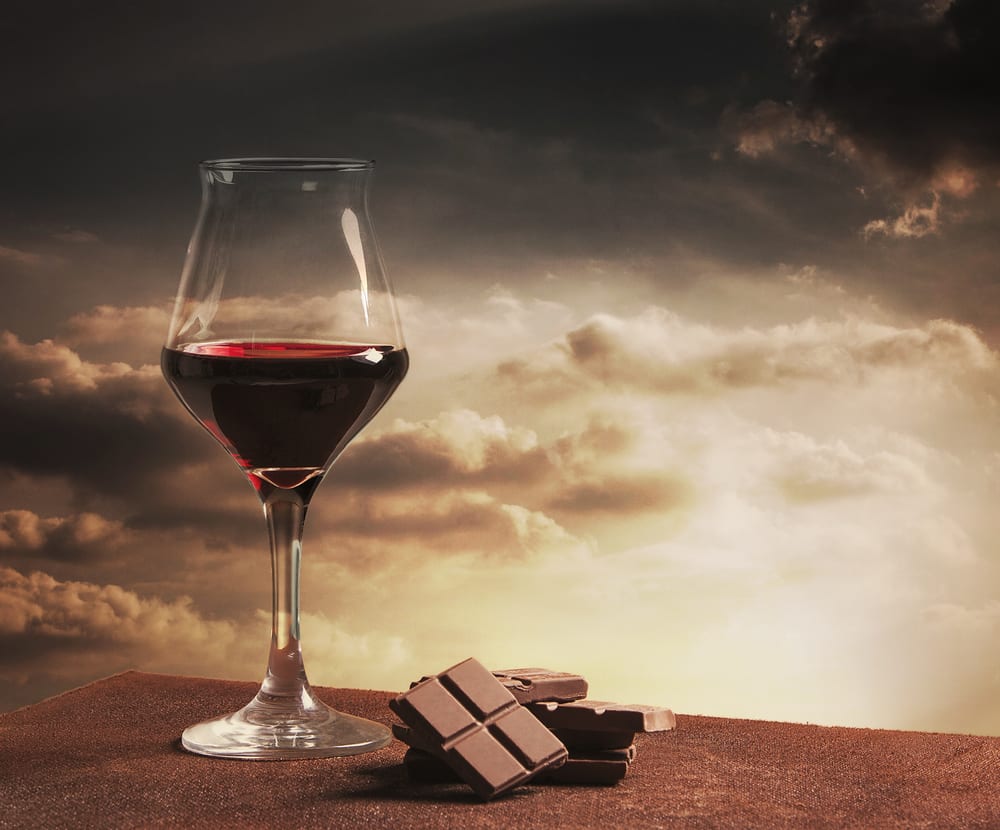 Pairing Wine With Chocolate
Chocolate and wine pairing can be a divine experience for your senses – and with Easter nearly here, what better time to try this for yourself.
As with food and wine matching in general, we don't think you should get too hung up or confused about it. However when drinking wine with food, you will have found that at times sublime sensory moments happen, don't they?
You hit on a perfect match between what you are eating and what you are drinking. The more you can orchestrate that happening the more you'll enjoy yourself!
Chocolate and wine pairing – to be or not to be?
It's one of those tricky and much discussed combinations, the only sure-fire answer is that if a pairing works for you, then that pairing is a success.
With a colossal abundance of flavours and types of chocolate now available (Geranium, pistachio or banana anyone? Strawberry and black pepper was my recent favourite actually!) then if you enjoy experimenting and aren't afraid to try something new, you can have fun, whether your eggs or bars of choice are white chocolate, milk, dark or flavoured.
Well I never knew that…
Did you know chocolate and wine are made in the same way? (including a fermentation, the same yeasts). 'Divine' chocolate company gives a good summary of the bean to bar-creation process.
Did you know for example that cocoa trees grow some 12-15 metres high, and produce just 20-30 cocoa pods (like small yellow rugby balls) with each tree producing just a few bars of chocolate?!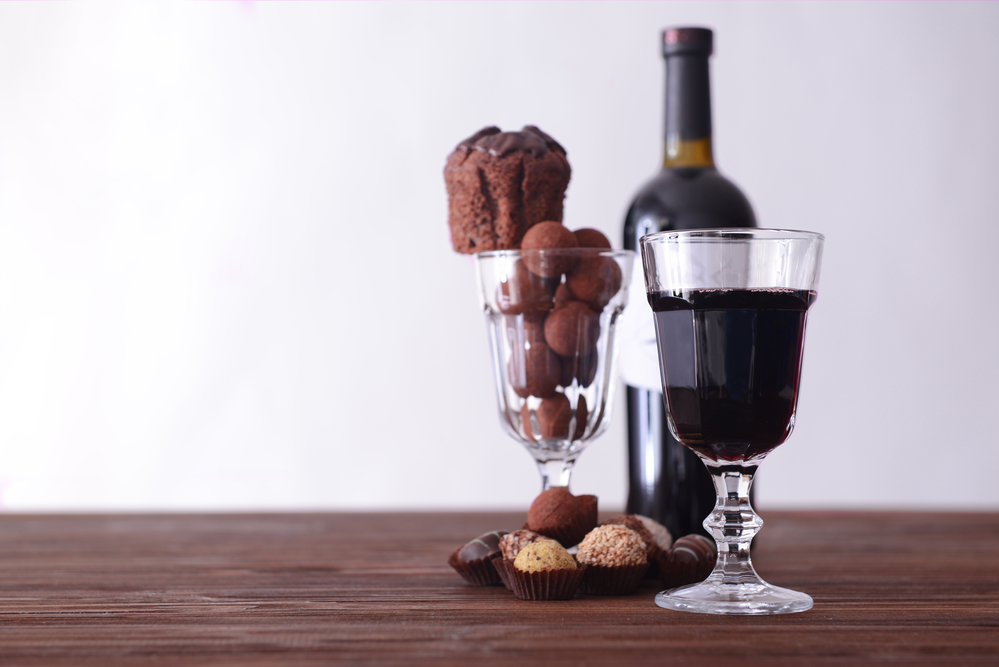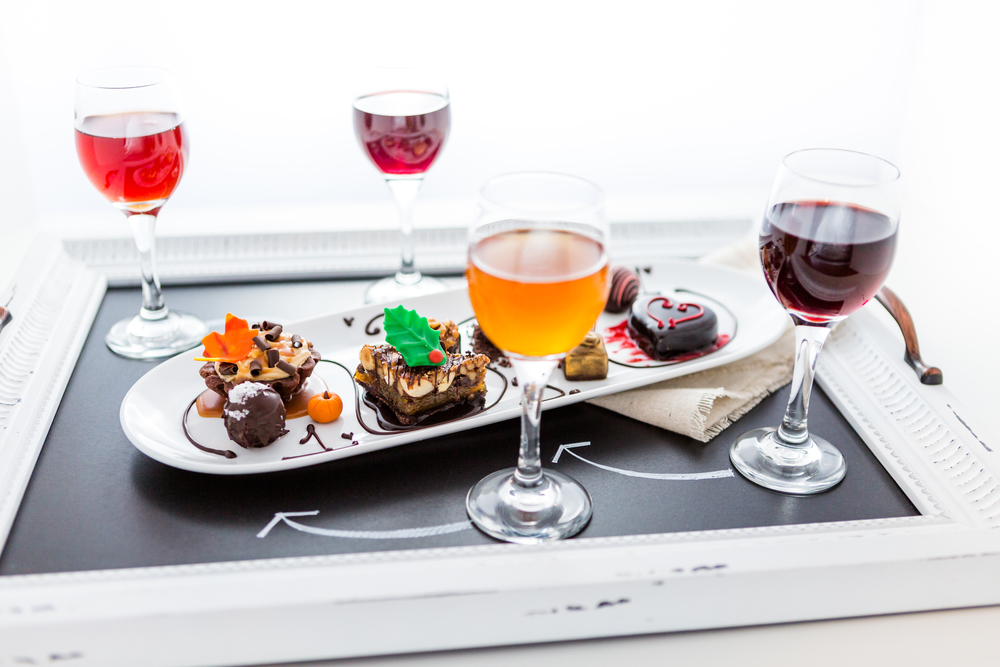 Understanding how cocoa beans are turned into chocolate and how some chocolates are made sweet or intensely bitter, can help you understand why pairings work. And hey, both are even good for you!
Remember that white chocolate contains no cocoa powder at all, it's made just from cocoa butter and sugar.
Where to Start? – Here Is Some Basic Advice
Pairing chocolate and wine can be tricky, largely because the products can have so much in common – the tannins in each one fighting on your palate. A sweet chocolate for example makes very dry wines bitter and thin, masking delicate fruity flavours.
Lighter chocolate in terms of how intense the flavour is, should be matched with lighter wines (e.g. a Pinot Noir), the more intense chocolates with bigger wines like Malbec, Zinfandel or fortified wines. More often than not we are talking red rather than white wine.
Generally, you want your wine to be sweeter than your chocolate. Match the right chocolate with the right wine – white, red, sparkling, fortified, sweet – and chocolate can really accentuate or even introduce new flavours.
Some Top Selections
Without further 'chocolate' ado, here are a few specific ideas from our wine and drinks selection. Naturally we are bound to recommend going for good quality and preferably organic chocolate too.
Try with chocolate (even white chocolate) that has a stronger vanilla content. Or milk chocolate with toasted nuts. The oaky vanilla edge in the Chardonnay will complement and match the flavours in the chocolate.

A perfect match with creamy white chocolate and also milk chocolate, and chocolate with any fruity flavourings as well. Chill the Moscato down well, and as it's only 5% alcohol it is perfect for experimenting with in depth!

This picks up and complements any saltiness in the ever more popular Salted Caramel style of chocolate.


Suitable with the more darker fuller flavoured chocolates, with higher cocoa content.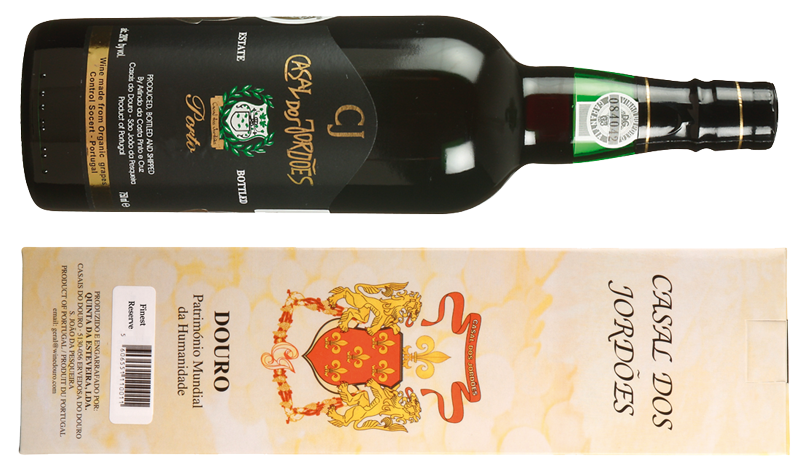 You know what to do?
How do you taste? Take your time, as this is a 5 sensory experience. First unwrap your chocolate, sniff, inhale and identify its aromas.
Then break off a piece, put this into your mouth and allow it to melt on your tongue (don't devour, tempting though it might be), noting the flavours and whether the chocolate tastes bitter or sweet, before swallowing.
Next take your wine, looking for appearance and aromas, taking a mouthful, noting the dryness or sweetness, fruitiness, acidity and weight.
Now put another piece of chocolate in your mouth, and as it melts, whilst the chocolate still coats your tongue, take a sip of wine, and think about how this combination crafting itself before you. Does it work, or not? Take notes if you can.
Just give me a beer!
OK, and if you prefer not to juggle food and drink, why not select the perfect 'all in one' solution.
A perfect marriage of satisfying stout and luxurious chocolate.

Rocket science it ain't, and we hope you will enjoy some experimentations. Why not let us know some of your successes, or even epic failures?!
Ultimately remember that as above, guidelines are just guidelines, nothing more, and whatever tastes good for you has got to be a win.
Try it!
​