The Best Australian Wine Regions for Organic Wine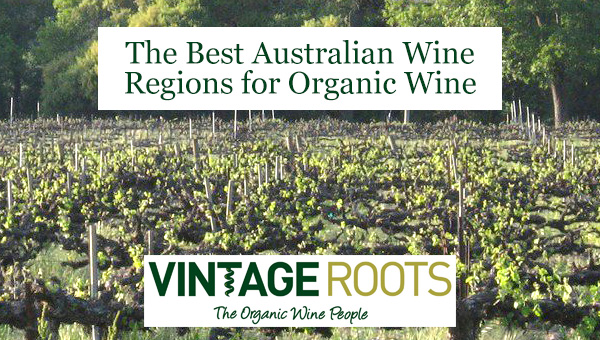 Australia is a fantastic source of diverse, exciting and top-quality organic wine. There are over 100 grape varieties grown in Australia, planted from southern Queensland to Tasmania in the south and Margaret River in the west. There are approximately 2,500 wineries in Australia and 6000 grape growers, who contribute 4% of the total world wine production.
In this guide, we will discuss the most popular organic wines from Australia so you can find your perfect choice.
Explore our Australian organic wines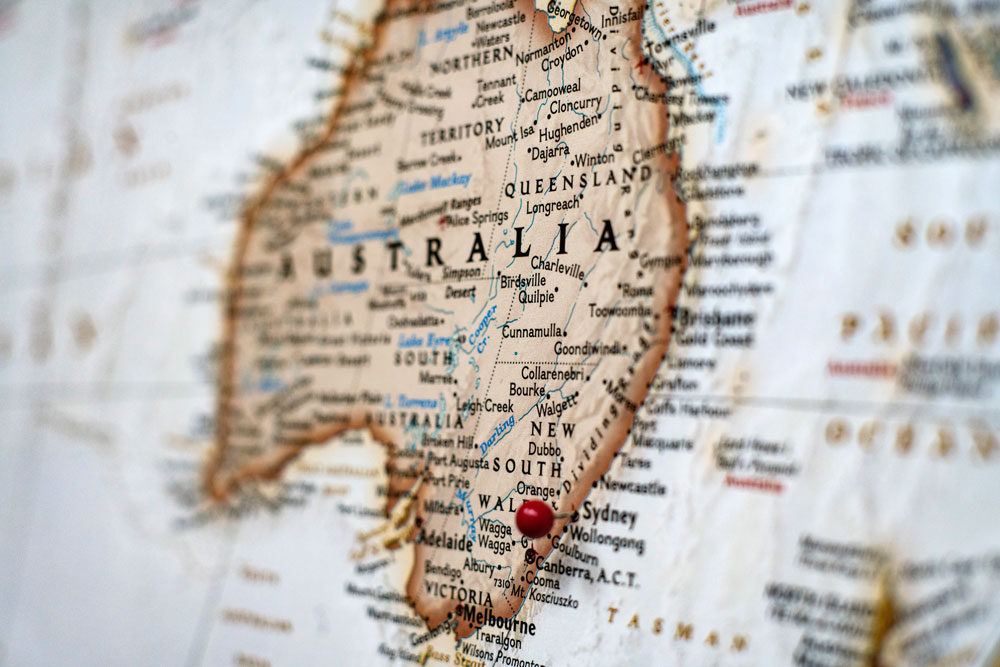 What are the main Australian organic wine regions?
There are 65 wine regions in Australia. The easiest way to think about them is by state, of which there are six: New South Wales; Queensland; South Australia; Tasmania; Victoria and Western Australia.
New South Wales
Vines were planted in NSW first in 1788, making it the state with the longest wine history. Lying on the eastern coast of Australia, the area has a diverse range of terroir and climates, from coastal to more mountainous.
The Hunter Valley is arguably the best-known region in the state. The white Semillon wines – grown on the alluvial, sandy soils have an enthusiastic following with equally great organic wines being made from Chardonnay, Verdelho and Shiraz. The climate here is warm and humid, tempered by sea breezes, cloud cover and rain.
Queensland
An emerging state, in wine terms, there have been vines planted here for over 150 years. A dedicated and enthusiastic number of growers are generating some excellent momentum here and it's definitely an area to watch. Keep your eyes peeled for wines from the Granite Belt and South Burnett – the state's two wine regions.
South Australia
If it sounds big, that's because it is! 50% of Australia's wine production comes from here, and it is home to some of the biggest names in Australian organic wine. A little known fact is that South Australia is also home to some of the oldest vines in the world, found in the Barossa Valley, McLaren Vale, Clare Valley and the Adelaide Hills. Here they survived phylloxera thanks to their isolation.
There are 18 unique wine regions in South Australia, some of the most famous being: Adelaide Hills, Barossa Valley, Coonawarra and McLaren Vale.
The Adelaide Hills sits to the south-east of the city of the same name. Here the climate is comparatively cool, thanks to high altitudes of between 149 and 714 metres above sea level. Sandy-loam soils are commonly found here, and the key grape varieties are Chardonnay, Sauvignon Blanc, Pinot Noir and Shiraz.
Barossa Valley is famed for its red wines made from Cabernet Sauvignon, Grenache and Syrah. These varieties thrive on the reputed brown to red soils and the Mediterranean climate.
Coonawarra is best known for its terra rossa soils – thin iron-oxide based top soils on limestone. The climate here is maritime, with colder winters and cool summer night temperatures. Big international hitters such as Chardonnay, Cabernet Sauvignon, Merlot and Shiraz, all shine here.
McLaren Vale is another region that benefits from cooling sea breezes and the topography of the undulating hills and valleys. Soils range from sandy, to some sites with terra rossa soils. Chardonnay, Cabernet Sauvignon, Grenache and Shiraz all perform very well here.
Tasmania
This island state, off the coast of South Australia is surrounded by the Southern Ocean. Vines here are amongst the coolest in all Australia, with average growing season temperatures akin to those of Champagne! Unsurprisingly, there are some great sparkling wines made in Tasmania, with Chardonnay and Pinot Noir widely planted.
Victoria
There are more individual wineries and regions in Victoria than in any other Australian state. Located in the south-eastern corner of the country, there are cooler regions such as the Yarra Valley, as well as those that are markedly warmer – think Rutherglen. From Shiraz to Pinot Noir and Chardonnay, you'll find a host of varieties planted in Victoria, and the wine styles are similarly diverse.
Two of the best-known regions in Victoria are:
Mornington Peninsula has no vineyards any further than seven kilometres from the ocean. The resultant maritime climate is great for the varieties such as Chardonnay, Pinot Gris and Chardonnay. Soils vary from red volcanic to those that are deep and sandy. Constant breezes keep things fresh in the vineyard.
Yarra Valley has just under 3,000 hectares of vineyard. The region has one of the lowest mean January temperatures in Victoria. You'll find Chardonnay, Cabernet Sauvignon, Pinot Noir and Shiraz planted here is grey-brown sandy loam soils with younger red, volcanic soils.
Western Australia
Australia's largest state and home to a deliciously diverse range of wines. The white Sauvignon Blanc / Semillon blends have carved out a world-class reputation, and there are stunning reds too. The state has nine regions of which the Margaret River is arguably the best-known.
Margaret River is found in the far south-west corner of the country. Its maritime climate lends itself to white grapes, with Chardonnay, Sauvignon Blanc and Semillon all doing very well here. Cabernet Sauvignon also thrives. The region is often compared to Bordeaux in terms of climate and the soils are predominantly gravelly loam on granite and gneiss.
What is Australian organic wine?
Just like all organic wine-producing countries, grape growers and wineries who wish to have organic or biodynamic status need to be accredited by an appropriate organisation. Australia Certified Organic is the largest certified of organic and biodynamic produce in Australia, though you'll also commonly see NASAA (National Association for Sustainable Agriculture, Australia) on wine labels too.
Australian organic wines
One of the biggest challenges for seeing more organically certified wines from Australia in the UK, is the fact that many wineries buy in grapes, in addition to their own. So, a large winery such as Wirra Wirra is fully certified organic and biodynamic. However, almost none of their wines carry certification and this is because the grape growers they work for do not necessarily have accreditation.
What is Australia's most popular organic wine?
Yalumba is one of Australia's most successful Australian wineries. Their wines are sold around the world and are immensely popular with wine drinkers everywhere. Here at Vintage Roots,  are thrilled to list their Organic Shiraz from South Australia – the most popular Australian organic wine in our range.
Located in New South Wales, the Windowrie Estate were one of the first wineries in the area. Their super-fruity and preservative-free Shiraz has proven to be a big hit with Vintage Roots' customers.
Vintage Roots recommended organic Australian wines
Vintage Roots are delighted to have a strong representation from Stefano Lubiana on our list. Tasmania is noted for its pure and widely untouched landscape. This, and its isolation, makes it an ideal spot for organic wine production.
Located in Derwent River, Stefano Lubiana is Tasmania's first and only certified biodynamic vineyard, having been awarded certification in 2010. "Our wines are free of all synthetic treatments, additives and pesticides… we use cosmic rhythms to ensure soils regeneration, as well as effective vine care through all phases of the year's seasonal cycles… Every season we are becoming more attuned to the synergies between our varied soil types, their organisms, the local floral and fauna, and, of course, our vines."
The Lubiana Australian organic wines have won Best Biodynamic Wine in the World at the London International Wine Challenge on three separate occasions!
What else can we say. To try the thrilling Stefano Lubiana organic wines from Australia, click here. Explore our entire range of organic wines here or head to our blog for more.