Three times the size of California, buffeted on each side by the climatic influence of two separate oceans, and home to a vast array of distinct and different landscapes; South Africa is one of the most beautiful and fascinating wine producing countries on earth and – not surprisingly – South African red wines won over the hearts of wine lovers over the years.
It's a country which many wine fans still find somewhat unfamiliar – a less-than-ideal reputation in the late 20th century resulted in many turning away from South African produce – and yet the past decade has proven that South African vineyards are more than capable of producing bold, complex wines with plenty of finesse, and plenty to say about the land from which they come.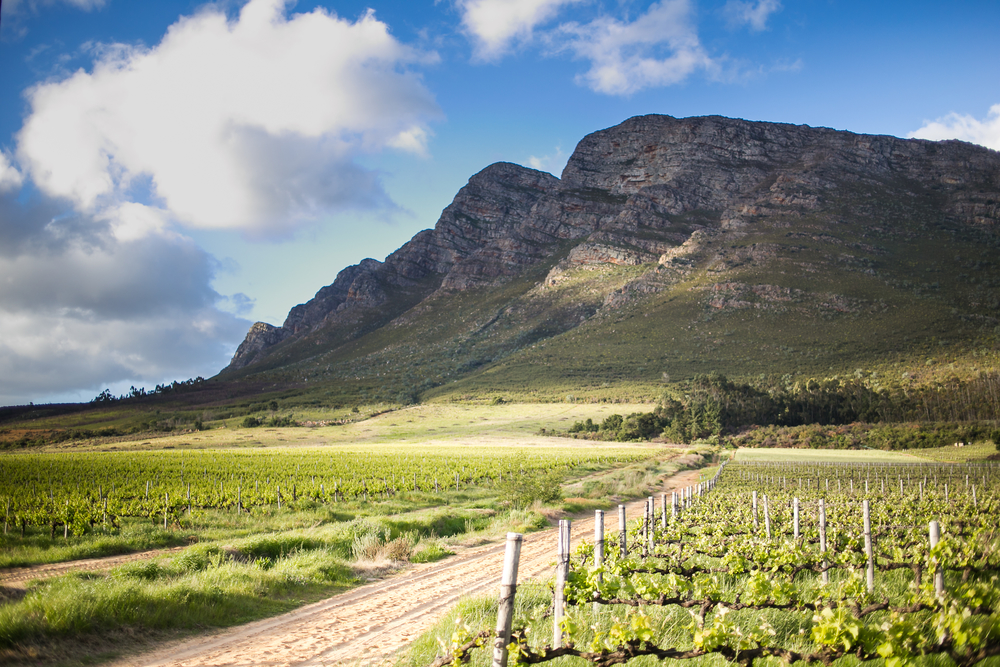 The finest South African red wines are often lauded for the fact that they seem to elegantly straddle the Old World and the New; their character tends to bring together the fruit-forward characteristics we associate with countries such as Chile and Argentina, with the complexity, earthiness and restraint of classic regions such as Burgundy in France.
It's a wine country packed full of surprises, hidden histories, pioneering modern wineries, and brimming with personality and optimism for the future.
If your experience of South African red wines doesn't extend much further than noticing bottles emblazoned with gazelles, zebra and other big game animals, then fear not: we've got you covered.
We love scouring the planet for the finest organic wines, and we're here to guide you through the very best South African red wines; the grape varieties to look out for, the regions to check out, and much more besides. As they say in Afrikaans: Gesondheid!
The Most Popular South African Red Wine Grapes
With its wide range of terroirs and diverse climatic conditions which range from the wet and windy to the achingly dry, it comes as no surprise that South Africa's wineries have a relatively broad palette of grape varieties to play with. Let's take a look at the big hitters when it comes to the key grapes of this beautiful country.
Pinotage
No article about South African wines – and South African red wines in particular – would be complete without some celebration of Pinotage, the controversial signature grape of the country's wine industry.
This particular variety acts as a wonderful barometer for the direction South African wines are heading: during the country's difficult decades at the end of the 20th century, Pinotage was widely derided for tasting really rather unpleasant.
Today, it's a real crowd-pleaser, generally emitting a beautiful smoky, sultry, herbaceous character that envelopes the drinker with flavours of dark fruit and cherries.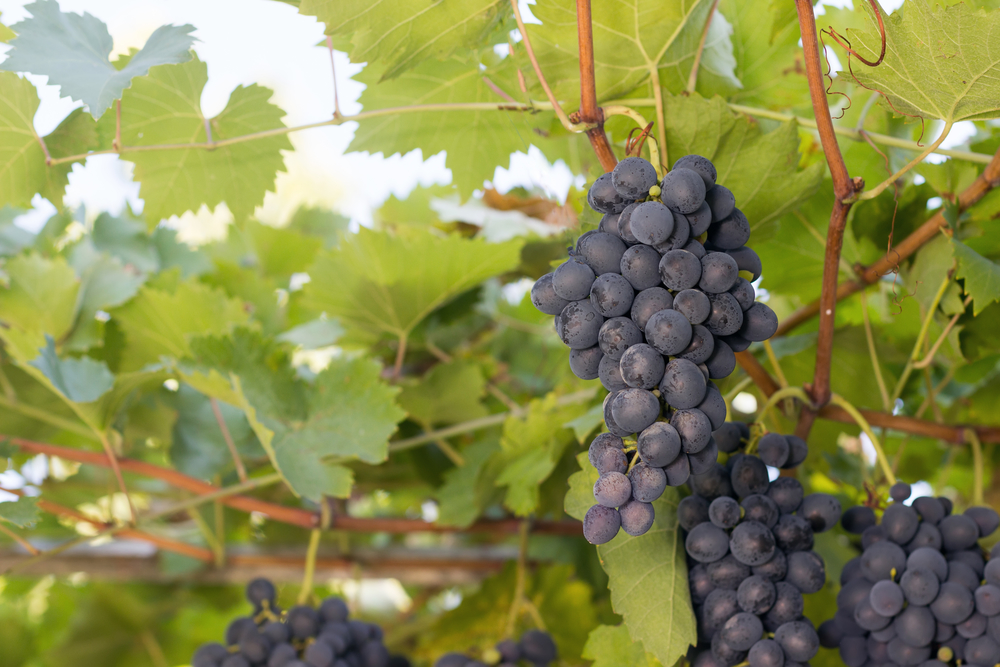 Despite its lofty credentials and nation-defining popularity, Pinotage is actually a relatively modern crossbreed, having been produced from Pinot Noir and Cinsault vines in the 1940s by Professor Abraham Perold in his back garden.
It's well adapted to the climate around the cape and is highly versatile and expressive when it comes to wine styles. Light and juicy, to deep, concentrated and age-worthy, it's a grape which constantly yields surprises, and which is currently going through a renaissance we'd highly recommend looking into further if you haven't yet rediscovered its charms.
Pinot Noir
The ever-popular New World grape variety of Pinot Noir does perfectly well in South Africa, even though it's still currently one of the lesser grown varieties on the cape.
Pinot Noir is renowned for its finicky, awkward character, always presenting challenges for vintners wishing to grow it. However, South Africans are more than up for the tribulations it presents, and recent years have seen some superb results when it comes to Pinot Noir.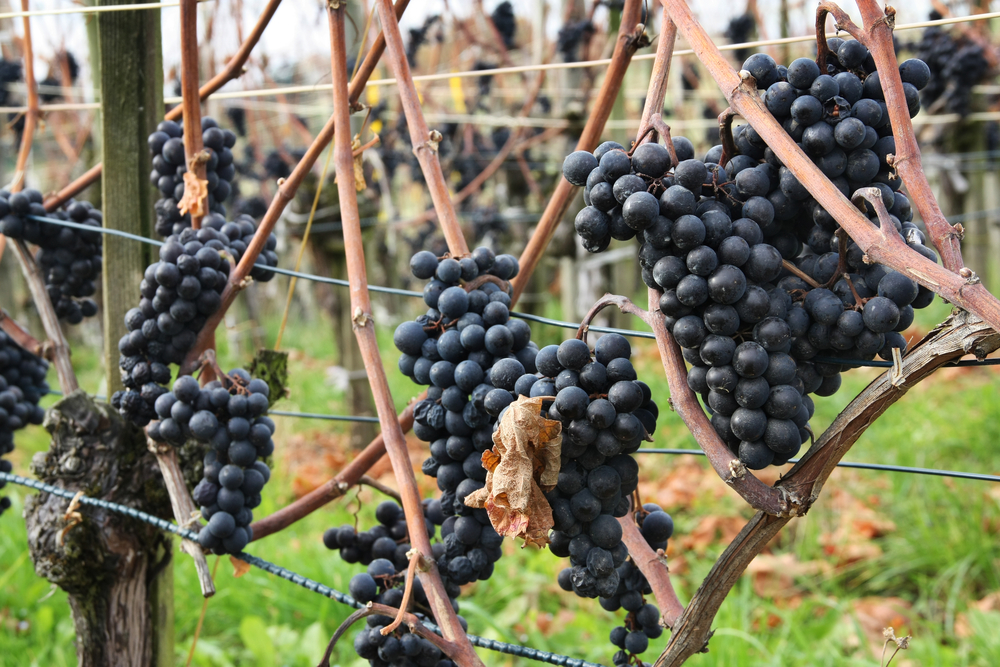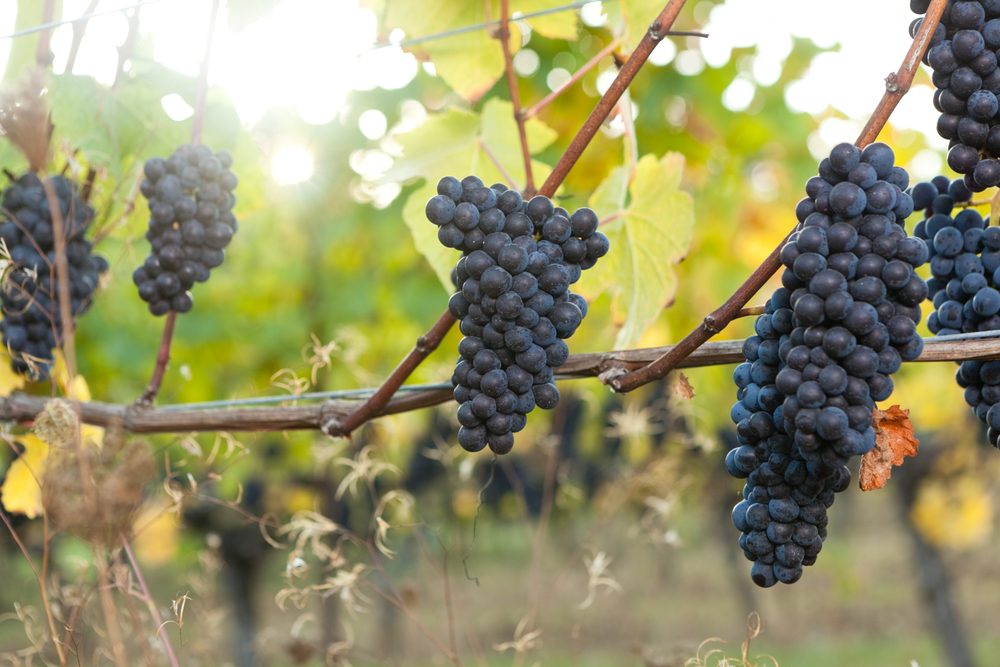 The key seems to have been the move to cooler vineyard sites either through proximity to the coast or altitude.
Highly aromatic, and bursting with berry flavours and a floral, spicy bouquet, South African Pinot Noir is often favourably compared to similar wines from New Zealand, Chile and California.
Merlot
Another major player when it comes to New World red wines, Merlot is a Bordeaux variety which has also found a happy home in South Africa.
The warmth of the southern climate results in lush, well rounded and highly fruity Merlot wines, which generally display classic features of this grape: rich flavours of ripe plums, mulberries and more than a touch of spice and chocolate.
Syrah / Shiraz
Interesting fact: it isn't just the Aussies who refer to their Syrah wines as 'Shiraz' – it's a common practice in South Africa, too!
The area just north of Cape Town is a prime South African Shiraz region, and it's a part of the country which draws favourable comparisons with the variety's spiritual home in the Rhone Valley.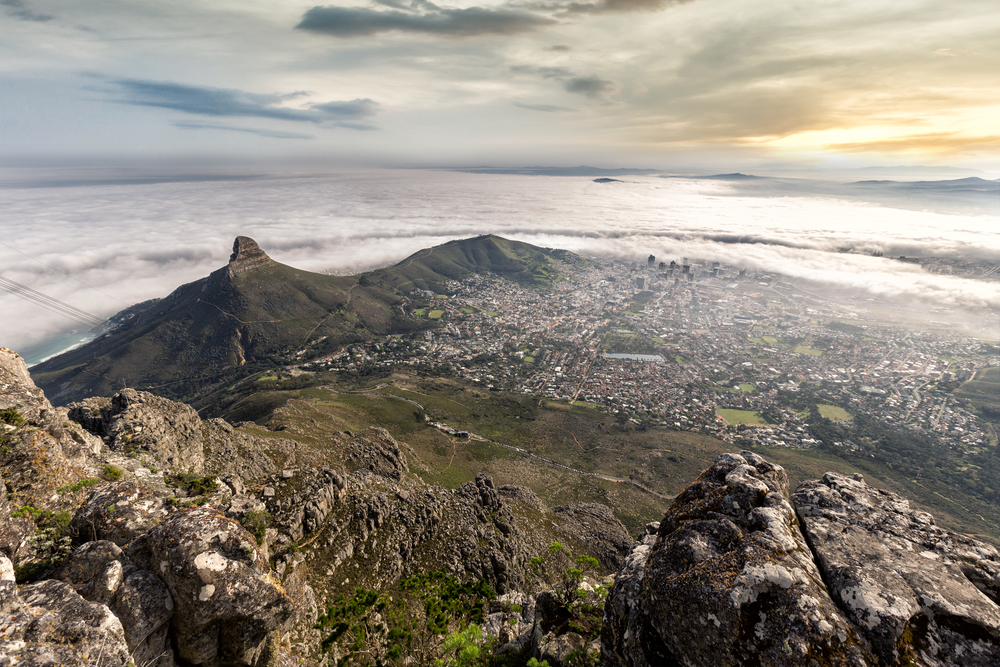 South African Shiraz wines tend to be rich, with deep blueberry and blackberry flavours which work well with the rustic cuisine the nation is famed for.
Finer examples also display that wonderful savoury, almost meaty character Rhone Valley Syrah wines are known to exhibit.
Cabernet Sauvignon Blends
South Africa's Cabernet Sauvignon wines are a gorgeous example of the kind of Old World / New World crossover that this country does so well.
Taking inspiration from Bordeaux, the vintners of South Africa blend their Cabernet Sauvignon with a range of other carefully selected varieties, including Cabernet Franc, Merlot, Malbec and Petit Verdot, resulting in pleasantly balanced and complex wines, often with superb age-worthy potential.
A Brief History of South African Wines
South Africa was first colonised and cultivated with vineyards by Dutch settlers, who had already used the southernmost tip of the continent as a handy stopping point on their way to India.
They would use Cape Town as a station in which to replenish supplies on their long journey eastward, and it wasn't long before there was a call for wine to be added to that list of supplies, prompting the Dutch government to order the planting of vines there.
The first South African wines would have been vinified in 1659 – Muscadel wines, used primarily as a supposed cure for scurvy and other sailors' diseases.
For at least two hundred years after those early explorations into viticulture, the development of the South African wine industry was a relatively slow and steady one, interrupted by brief flashes of fervour.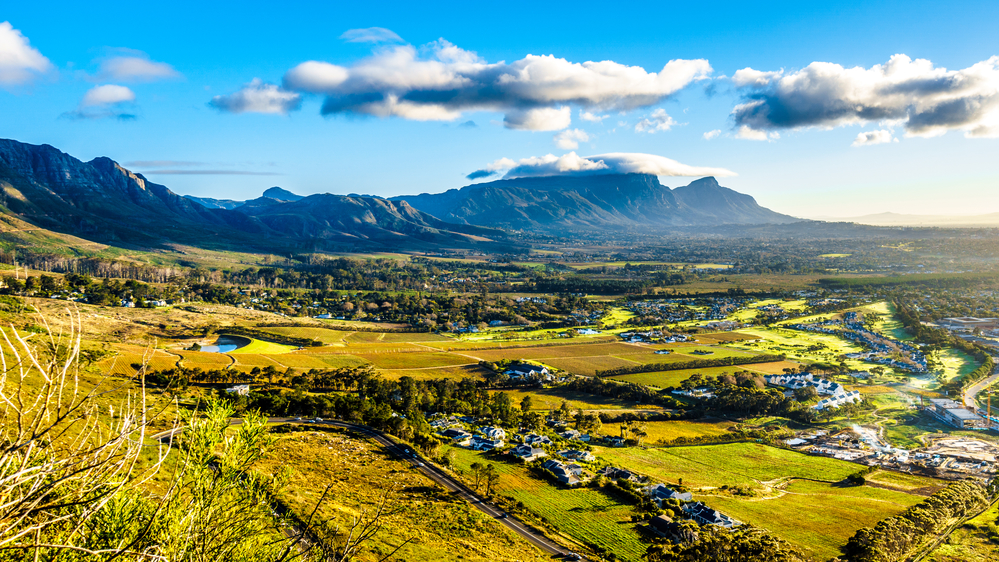 The first of these flurries of enthusiasm occurred relatively early – in 1685 – when Simon van der Stel purchased the Constantia estate and set about producing extremely high-quality Chenin Blanc and Semillon wines.
These were all the rage in Europe during the golden years of the Dutch empire, and this prompted the planting of several more wine estates in the same region.
For much of the 19th and 20th centuries, South African wineries produced little of notable value – bulk wine and brandy production was the main use of the grapes grown across the regions of the country.
When the horrors of apartheid fell away, South African wineries set about changing the country's image and fortunes.
Ethical practices have been a key part of this, with many fair trade wineries in operation, as well as other schemes to help empower workers.
Today, things have rarely been better for the vintners around Cape Town and elsewhere in South Africa – sales are up, interest is keen, and quality is at an all-time high.
Key South African Red Wine Regions
Stellenbosch
With almost 200 wineries operating in this historic South African wine region, Stellenbosch has become a highly successful and recognisable player in the country's wine industry.
Stellenbosch is renowned for its blend of historic vineyards (viticulture has taken place here for over 300 years) and openness to experimentation, making it a fascinating region to explore.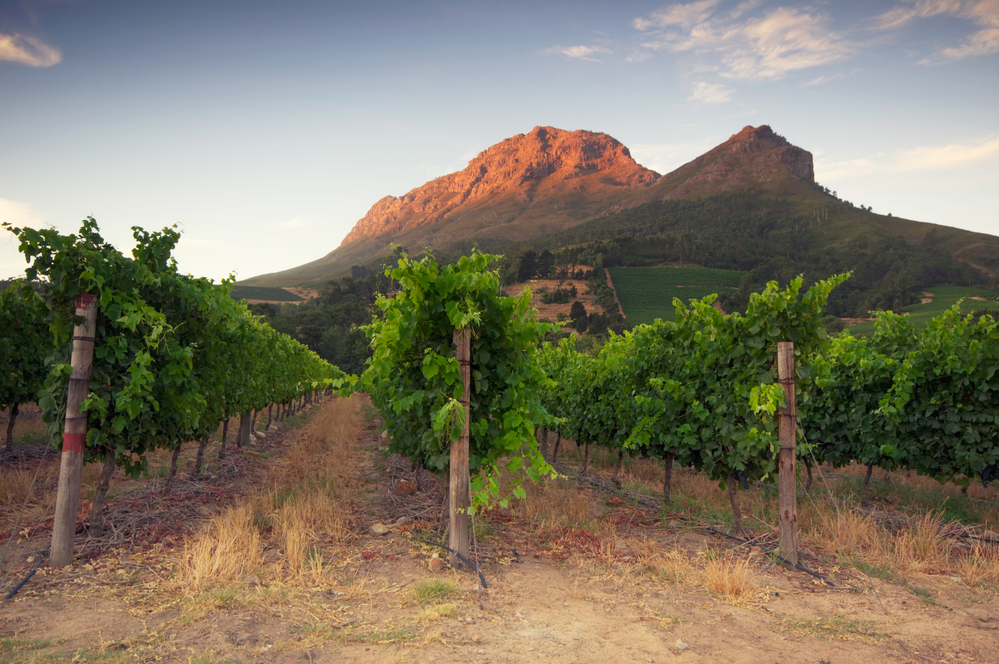 Soil type: Mixed sandy and granite soils
Climate: Mediterranean
Walker Bay
Walker Bay is one of South Africa's most highly regarded wine regions, and its cool climate – caused by brisk oceanic breezes – allow vintners here to grow several grape varieties which wouldn't work elsewhere in the country.
Walker Bay is also home to some of the finest, most expressive examples of Pinotage found in the country.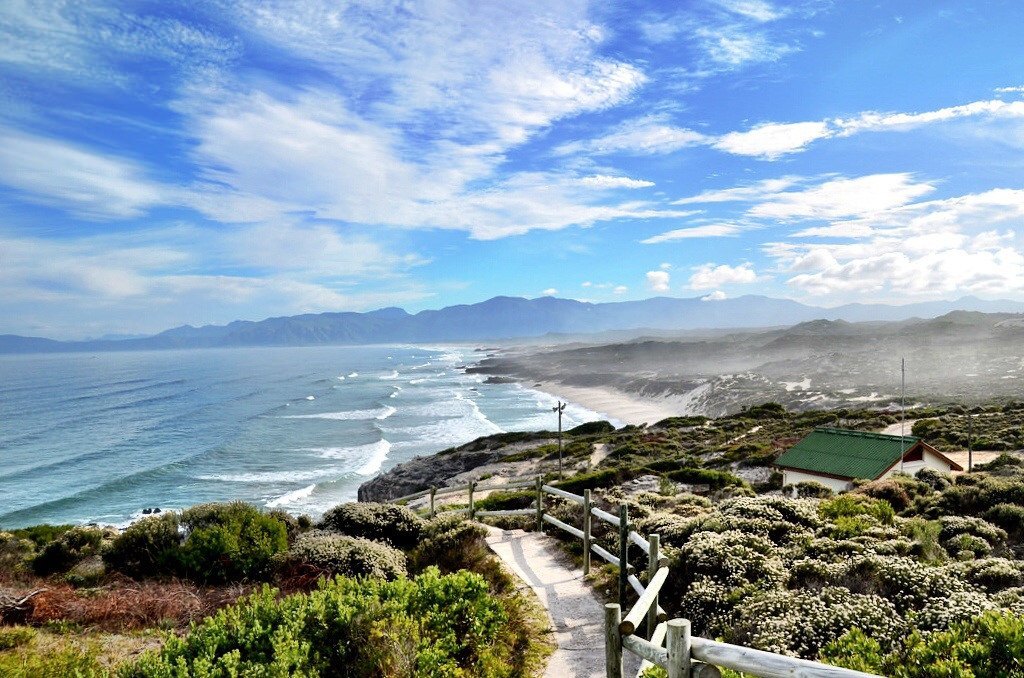 Swartland
While wines have been produced in Swartland for generations, until recently it was mainly known for highly robust, full-bodied red wines and fortified wines suited primarily to local tastes.
The past 10 years has seen a flurry of regeneration in the South African vineyards of Swartland, resulting in several award-winning bottles being released by young, hip new wineries.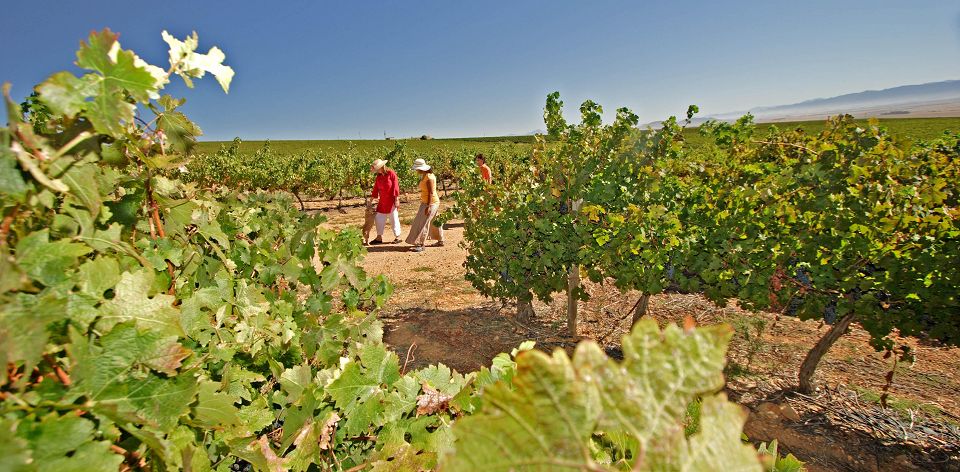 Tulbagh
Part of the Western Cape region of South Africa, east of Swartland, Tulbagh is a stunning region surrounded on three sides by mountains. This topography traps the cool night air, giving real freshness to the wines.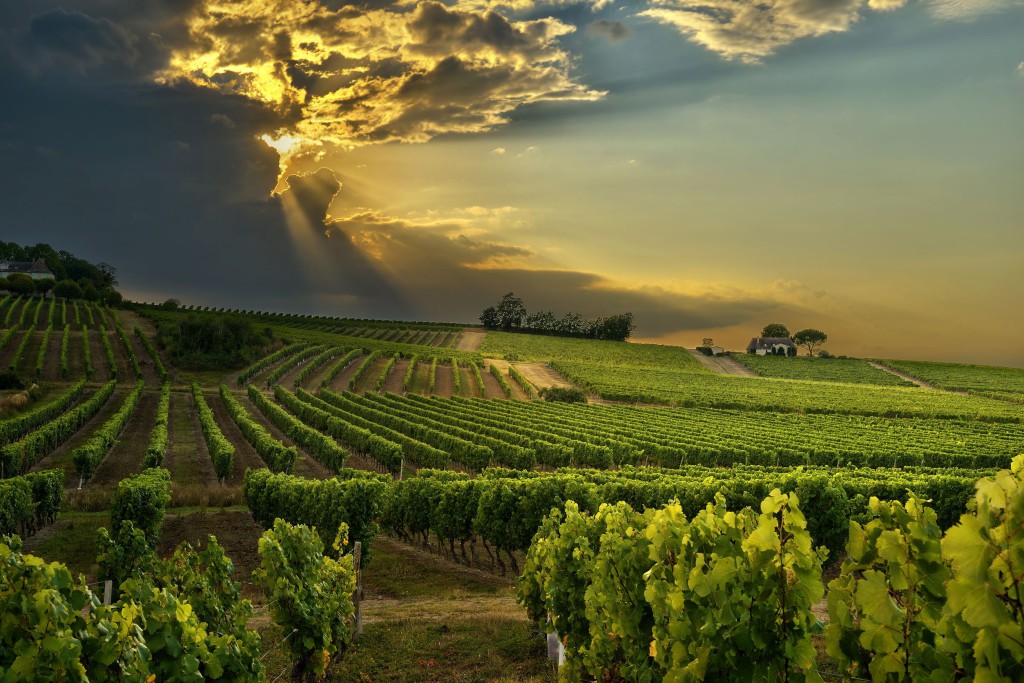 Bot River
Bot River is South Africa's 'quirky' wine region, home to several wineries which pride themselves on their experimental, open-minded and eccentric approaches. It sits in the foothills of the Babylonstoren mountains, where a range of microclimates provides ample opportunity for testing out a wide array of varieties, although most vintners here like to use Rhone vines for their wine.

Soil type: Shale and sandstone
Climate: Cool maritime
Principal red wines produced: Shiraz and Rhone varieties
Paarl
The South African vineyards of Paarl sit in the middle of several influential geographical features: two sets of mountains to the south, and with a major river – the Berg – running through the middle. Although historically a white wine-producing area, the red wines of Paarl are gaining a lot of attention in recent years due to an increased interest in expression and fruit character.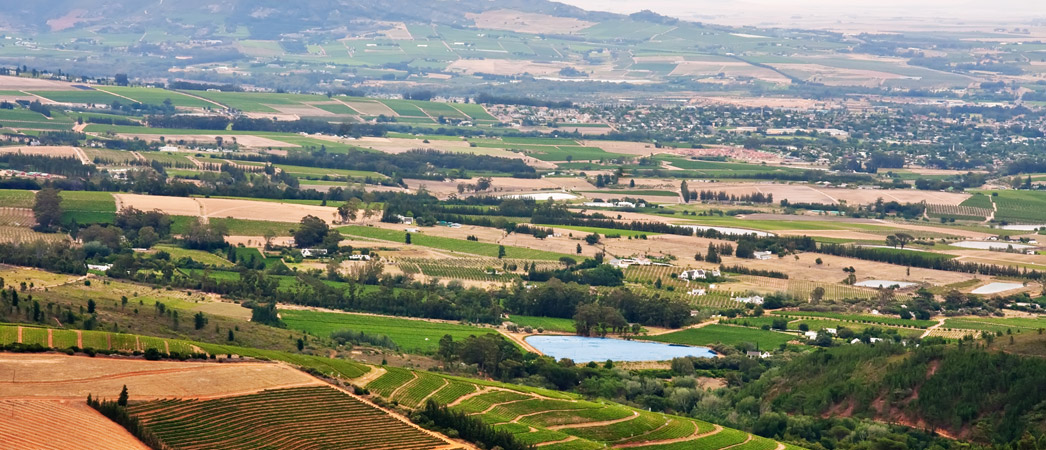 Soil type: Very diverse, mostly granite-based
Climate: Hot and dry, supplementary irrigation needed
Principal red wines produced: Pinotage, Shiraz and Cabernet Sauvignon
Food Pairing with South African Red Wine
South Africa's red wines are known for being hearty, rustic, and highly aromatic – so, perfect for pairing with a wide range of flavourful foods! Try these South African recipes, and have some fun experimenting in your kitchen with the authentic flavours of the African cape.
This pleasingly named vegetable chilli from Soweto is bright and full of flavour. It's a versatile food when it comes to wine – lighter styles of Merlot and Syrah go well with spicy versions of this dish, while richer whites can also work.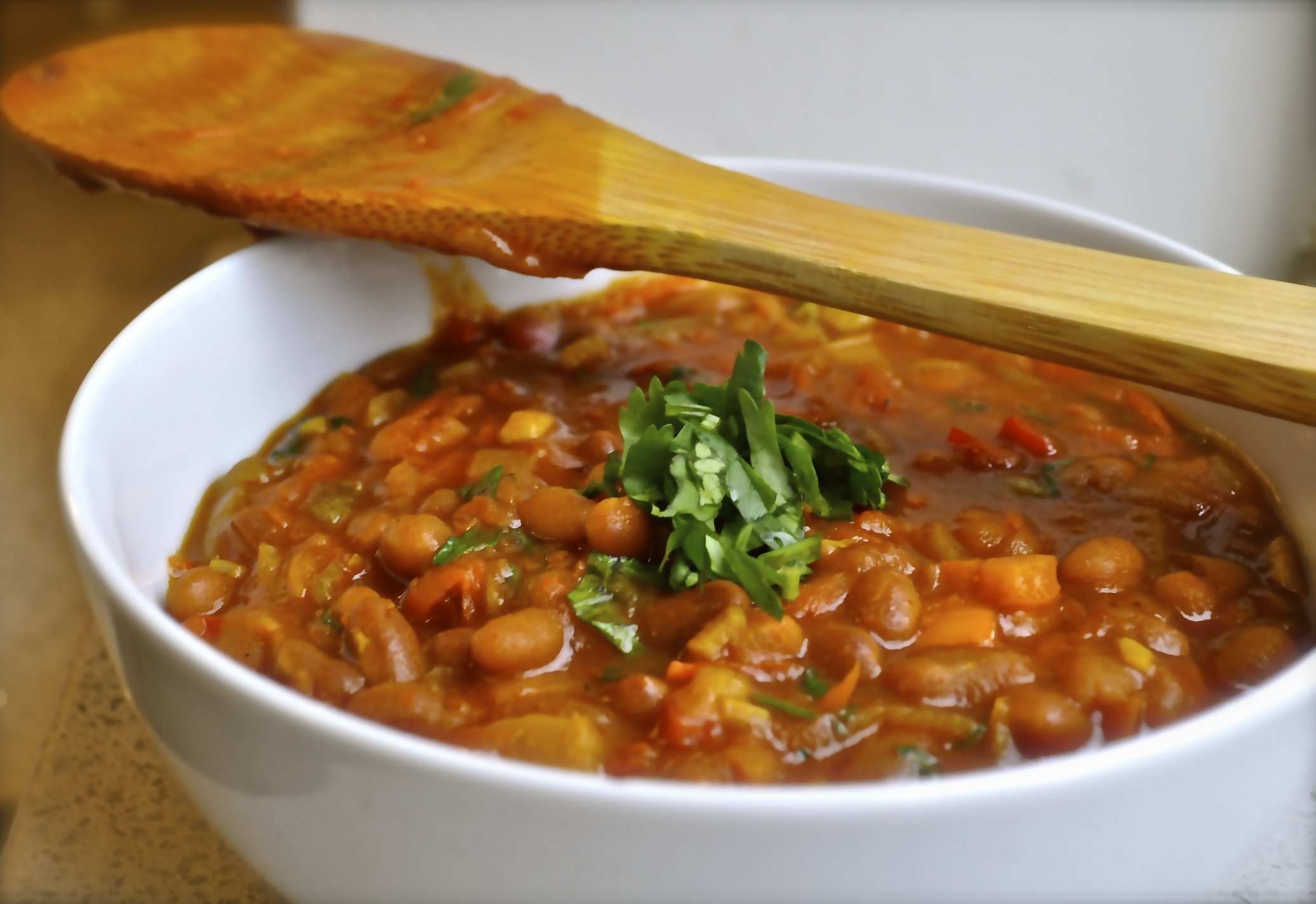 These spicy, hearty, rustic sausages are an iconic South African ingredient which you can find at most good butchers nowadays. If you can't get hold of them, any peppery sausage will do just fine.
This casserole makes the most of the meaty flavours of the sausage, and mixes things up with plenty of Mediterranean features, too. Try it with a good, full-bodied Pinotage – it's a filling, delicious meal, ideal for sharing!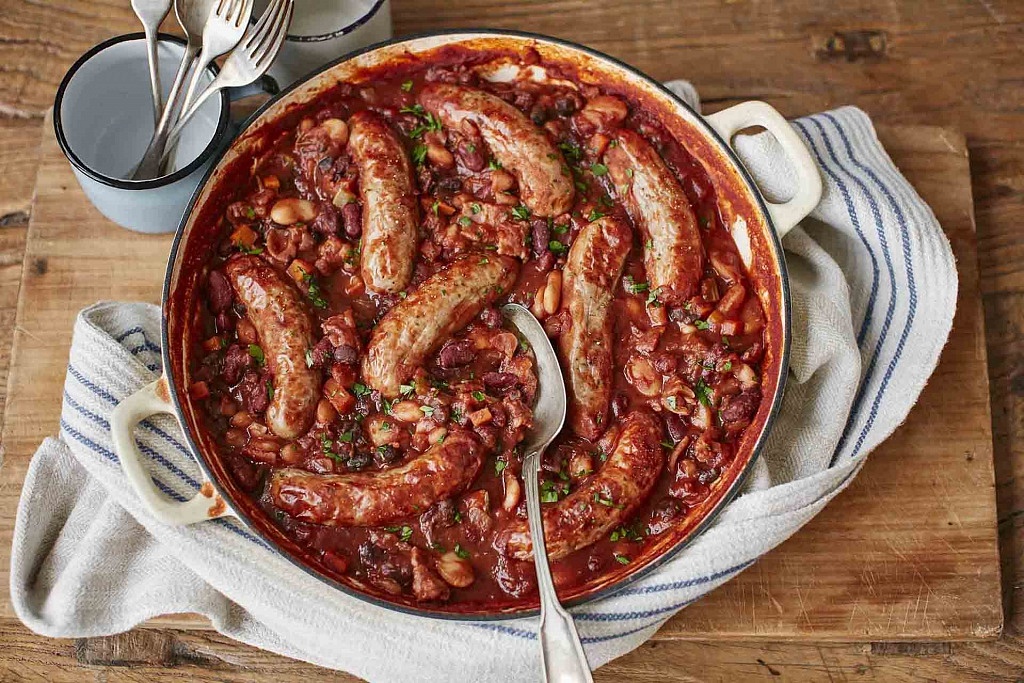 Another unique South African classic recipe which is easy to prepare at home, Bobotie is a kind of South African take on a moussaka… and every bit as delicious. Combining minced and lightly curried meat, with a fruity, exotic touch that gives it a unique flavour, this dish is a baked delight that pairs really well with fruity Pinotage wines and South African Pinot Noir.

Our South African Red Wine Recommendations
As the name suggests, this delicious wine is a cheeky, approachable, easy-drinking example of a South African red blended wine. Made from organic Shiraz and Cabernet Sauvignon grapes grown in the expansive western cape, this bottle exudes beautiful flavours of blackberries and blueberries – ideal for pairing with red meat, pasta in tomato sauce, or the Chakalaka recipe above. Delicious!

Here we have a beautiful organic wine, which comfortably demonstrates the excellence of modern South African viticulture. Highly expressive, clean, juicy and tannic, it presents all of those classic Pinotage flavours on the palate: dark cherries, coffee, chocolate and black fruit.
This organic wine with no added sulphur is another superb example of South African produce, brought to us by Stellar. It's a gorgeous aromatic number, packing some delightful notes on the nose. Rounded, ripe, juicy and soft, this wine is a great display of what high quality organic fruit can bring to the table without the influence of oak.

Final Thoughts
The world of wine is constantly changing, and the latest South African red wine brands are proof that many New World regions are quickly evolving, and racing ahead when it comes to range, quality and finesse.
With their fascinating range of terroirs, and an open-minded approach which is experimenting and innovating more than perhaps any other wine country, the vintners of South Africa are quickly overturning the negative reputations of the past. If you haven't re-discovered the beautiful produce of this stunning and complex country, perhaps it's time to see what all the buzz is about for yourself.