Argentina is a country of delicious food, rich culture, and fascinating people. It's also home to some of the best New World wines.
The most popular Argentinian wine may be Malbec, but there are dozens of different grapes —everything from Chardonnay to Pinot Grigio to Merlot to Pinot Noir—produced in and exported from Argentina. If you're looking for quality wines, you'd do well to consider the wines of Argentina.
Below, we're going to take a look at everything you need to know about Argentinian wine: the Argentina wine regions, the Argentinian wine types, the history of wine in Argentina, and so much more.
By the end, you'll see that Argentina is one of the best New World wine countries to consider when looking for a good quality and good value wine.
The Evolution of the Argentinian Wine Industry
Argentina is currently the world's 5th largest producer of wine. Although it is classed as a part of the 'New World', wine has been produced in Argentina for around 500 years.
The Spanish first brought wine cuttings to Argentina in 1556, in the Mendoza and San Juan regions. The first grape to be grown in Argentina was an ancestor of the California Mission grape (known as Pais in Chile). For over 300 years, this grape was produced in vast quantities and used in the majority of Argentinian wine.
By the 1900s, the Argentine wine industry had expanded vastly. In 1920, Argentina was the 8th richest country in the world, and a large part of their wealth derived from the wine industry. However, the Great Depression hit Argentina hard, leading to a significant decline in the industry.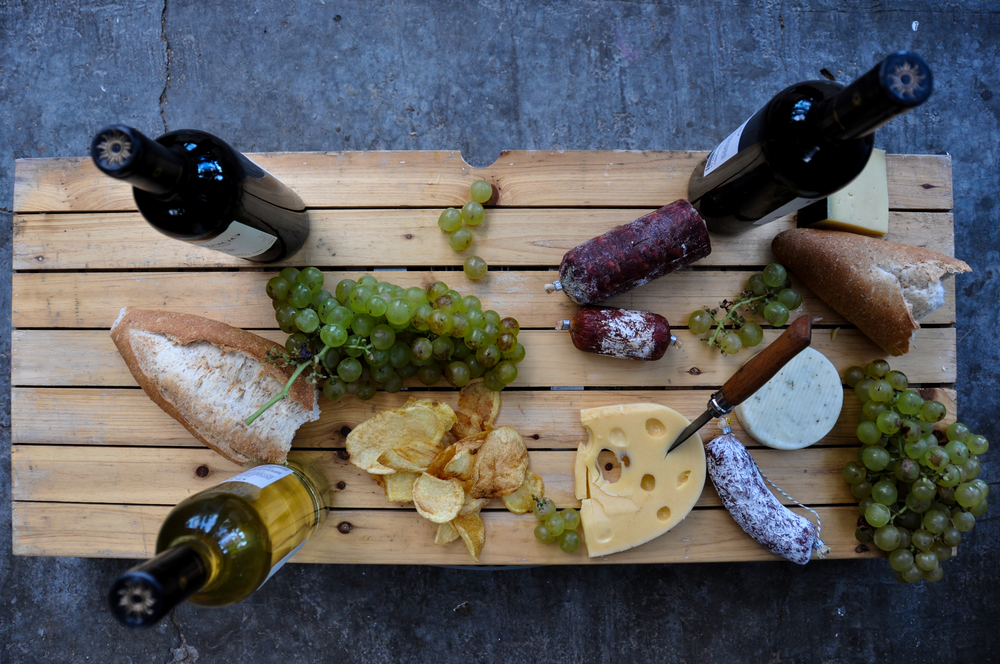 Time for some great food and wine.
Though there was a brief revival in the 1960s and 70s, it wasn't until the 1990s that Argentina began to export enough wine for the industry to recover. Before the year 2000, Argentina exported more than 12.5 million litres of wine per year. Most of the wine was exported to either the UK or the U.S., and thus Argentina's wine industry was reborn.
While Argentina is known for many different wines—including Bonarda, Tempranillo, Syrah, and Cabernet Sauvignon—it's most famous for its production of Malbec. Though Malbec may have originated in Southern France, the most popular Malbecs now come from Argentina.
The wine is famous for its deep colour, intense fruit flavours, and velvet-like texture. More than 50,000 acres of wine-growing land in Argentina are dedicated to Malbec, and the wine is one of the most popular exports.
In fact, a significant portion of the Argentine wine-growing and exporting industry revolves around the demand for Malbec in the U.S. and Europe.
The Argentinian Wine Regions
Argentina, like all wine-growing countries, is divided into multiple regions. In Argentina, there are five important wine-producing regions:
Mendoza

​
Mendoza spans roughly 360,000 acres, and is Argentina's leading wine-producing region. Until recently, Cereza and Criolla Grande grapes dominated Mendoza, but in the last decade or so Malbec has become the more popular choice. The high-altitude regions of Uco Valley, which includes the excellent Tupungato subregion, and Luján de Cuyo (both located in the Andes mountains) produce Argentina's highest-rated Malbecs.
The region is located on the western edge of Argentina, bordering Chile. Despite the size of the province, most of the wine-growing land is located to the south of Mendoza City.
The altitude of this region (800 to 1200 meters above sea level) plays an important part in its terroir. Warm, sunny days and cooler nights mean the grapes ripen more slowly, lengthening the growing season and imparting the grapes with ripe, rich flavours whilst maintaining acidity.
Syrah, Torrontes, Sauvignon Blanc, and Chardonnay grapes grow well in this region.
San Juan
The San Juan region is more than 116,000 acres of land dedicated to growing Syrah, Bonarda, and Douce noir grapes. This region is famous for its history of producing brandies, vermouths, and sherry-style wines. The Cereza grape that flourishes in this region is often used as table grapes or for raisins.
Syrah and Malbec are grown in the greatest quantities in this region, thanks to its semi-desert climate. The Jachal and San Juan Rivers bring water to the region, as well as the meltwater flowing down from the Andes Mountains.
The vineyards of San Juan are located at a high altitude—anywhere between 600 and 1200 meters above sea level.
La Rioja
The 20,000 acres of wine-growing land in La Rioja is actually some of the oldest in the country. The first Spanish missionaries to Argentina planted in this region, particularly the Torrontes and Moscatel de Alexandrias grapes.
The Andes cast a rain shadow over La Rioja, restricting the flow of water to the region. This has led to a scattered distribution of the vineyards. The Famatina Valley, located in the Sierra de Velasco and Sierra de Famatina mountains, is the prime production area.
The high altitude of the region plays a role in the region's terroir, as does the latitude (29 S). This wine region is closer to the equator than most others, but the high altitude leads to overnight ripening, a longer growing season, and balance of acidity and ripeness in the fruit.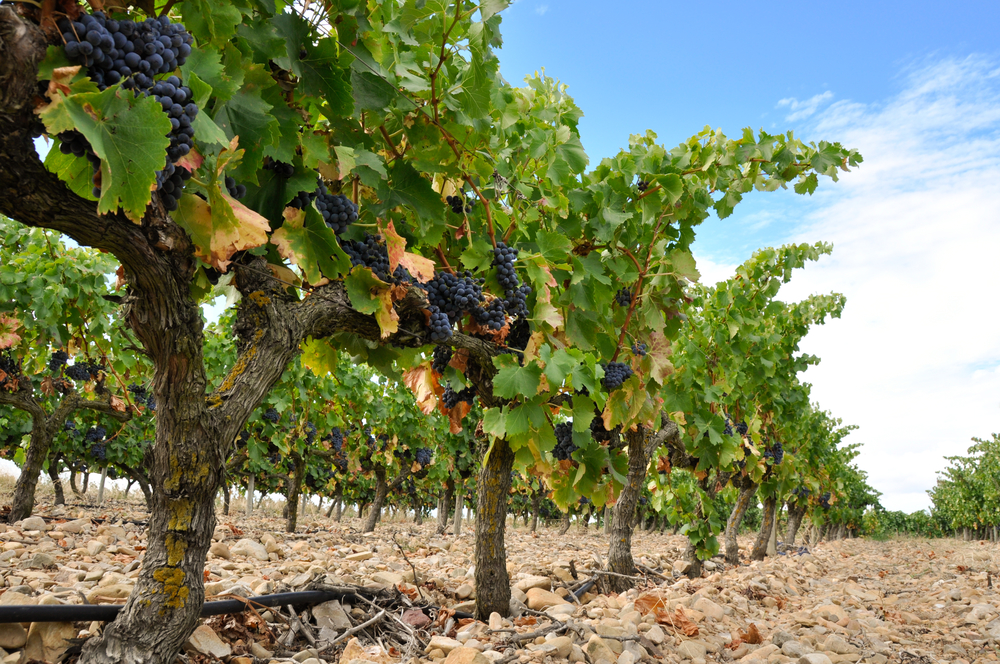 Northern Argentina
Northern Argentina is home to Catamarca and Salta, two of the country's most popular wine-producing regions. In Catamarca, there are 5,800 acres dedicated to growing grapes, and the Salta region covers a similar amount of land. Both of these regions grow Torrontes, Cabernet Sauvignon, and Tannat grapes.
Catamarca is a large province, but only a small amount can be planted to vine. The low latitude and high altitude of the region gets more intense sunlight, with evenings cooled by the mountain air. The longer ripening period allows the grapes to retain their acidity while still developing rich character.
Salta is a much more extreme region, with the low latitude and the high altitude of the vineyard sites creating a unique, excellent climate for growing grapes. The wines produced in this region are bright, with intense flavours, good acidity, and phenolic ripeness. The alluvial soil of Salta is similar to Mendoza, which explains the good production of Chardonnay and Torrontes.
Patagonia
Both Rio Negro and Neuquen are included in the picturesque Patagonia wine region, which spans close to 10,000 acres in the south of the country. This region is famous for its cool-climate grape varieties, such as Pinot Noir, Chardonnay, Semillon, Torrentes Riojano, and Malbec. A significant portion of the grapes used for Argentinian sparkling wine come from this region.
The altitude is much lower than the rest of the Argentinian wine-growing regions, and vines can only grow near the rivers. The warm days and cooler nights make the growing season longer, slowing the ripening of the grapes. This encourages the development of rich varietal character, but preserves the acidity.
The "La Zonda" winds coming off the Andes Mountains bring warmth to the vineyards in Patagonia, stressing the vines and leading to the growth of smaller, thicker-skinned berries. This increases the acid and tannin concentration of the grapes, giving a slightly 'Old World' style to the wines.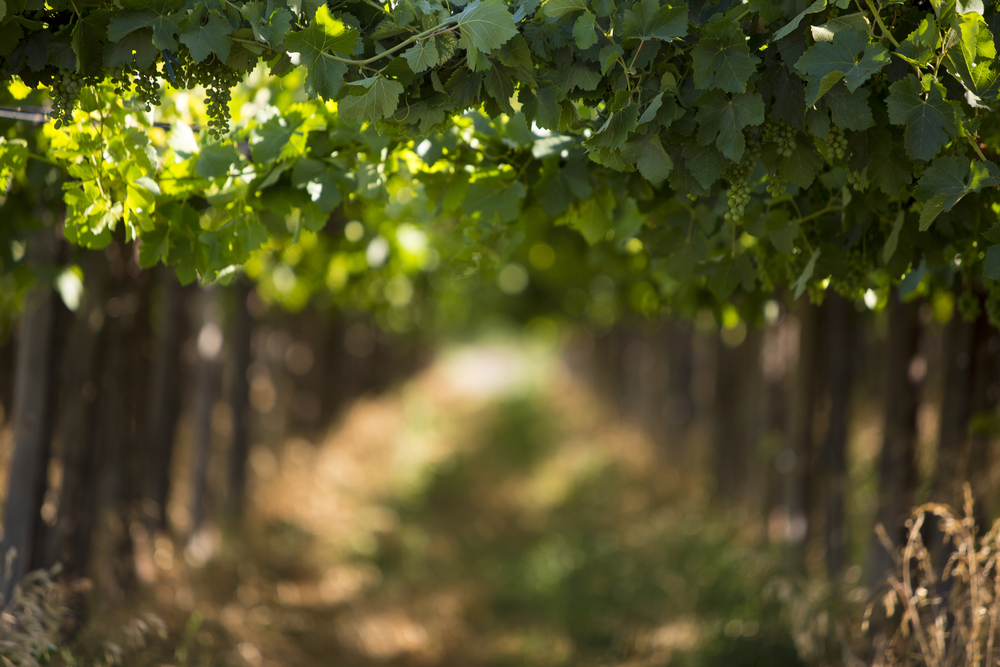 The Most Popular Wines of Argentina
Argentina's wine industry is focused on two markets: domestic and foreign. For domestic markets, grapes like Cereza and Criolla grapes are still commonly used to make the wine consumed by Argentinians. The vast majority of wine sold in bulk in Argentina is made from these varietals.
However, most of Argentina's wine industry is now focused on export. We've found that there are a few of the most popular Argentinian wine types exported around the world:
​Chardonnay
Chardonnay is a "cool varietal", meaning it's at its best when grown in cooler regions of the country – either in the south or at higher altitudes. Most of the Chardonnay from Argentina is grown in the Andes Mountains, giving it a mineral style that is fresh and crisp. Many are aged in oak barrels, giving a richer, more complex taste, but the fresh acidity will remain.
Our Recommendation:

Domaine Bousquet Chadonnay
Domaine Bousquet Chardonnay is a brilliant white wine with pear and apple flavours, finished with just a hint of spice. This minimal-intervention wine from Mendoza will give you the freshness of Chardonnay without overpowering your palate.

Domaine Bousquet Reserve Chardonnay
Domaine Bousquet Reserve Chardonnay is a more full-bodied version of the above-mentioned wine, and one we highly recommend if you prefer an oak-aged wine.
The aromas of pear, tropical fruits, coconut, and vanilla complement the flavours of pears and green apples perfectly. If you have a really sensitive palate, you may even be able to pick out the mild spices and jasmine in the wine!
Rosé
Also known as Rosado, the Argentinian Rose is a wine popular in the Mendoza region. You can find rose wines that run the gamut from sweet to dry, using Syrah, Merlot, or Cabernet grapes. There are even rosé versions of the popular Malbec wine for those who want to try a new style of this most popular of grapes.
Our Recommendation:

Domaine Bousquet Rosé
Domaine Bousquet Rosé is a rosé made from Cabernet Sauvignon and Malbec grapes. It's elegant, fresh, and has strong blue fruit tastes that will sing on your palate. It's light enough to be enjoyed alone yet weighty enough to stand up to the right food pairings. Definitely one of our highest-recommended rosé wines!
Malbec
As we mentioned above, Malbec is the most famous of the Argentinian wines. It has a deep colour, plum-like flavours, and plenty of tannins. It tends to be a very complex wine, with rich, dark, juiciness that makes it a highly popular choice.
Argentinian Malbecs have become more famous than French Malbecs, and are one of the most desirable of the South American wines.
Our Recommendation:

Domaine Bousquet Malbec
Domaine Bousquet Malbec is a Mendoza wine that is produced with quality in mind. Aged in oak for six months, this wine has notes of spice and vanilla beneath the dark cherry fruits, blackberries, and black plum flavours. If you're looking for a quality Malbec, this is the wine we can't get enough of – consistently our best-selling wine.

Domaine Bousquet Fortified Malbec
Of course, to try something new, we always recommend Domaine Bousquet Fortified Malbec. This port-styled fortified wine has a 17% ABV and rich flavours of chocolate, marmalade, caramel, coffee, spice, and plum fruits. This is the perfect dessert wine to put an end to a delicious meal.
Merlot
The altitude and coolness of the Argentine terroir makes it the perfect place to grow Merlot grapes, which are used to produce delicate wines with strong but not overwhelming palates and sweet aromas of spices, blackcurrants, pepper, and cedar. Mendoza may be the largest producer of Merlot, but nearly every wine region in Argentina produces high quality wines using the Merlot grape.
Our Recommendation:

Alpamanta Natal Merlot
Alpamanta Natal Merlot is another Mendoza wine you have to try at least once. This biodynamic wine has a luscious, smooth texture and layers of dark chocolate mixed in with its fruit notes.
Pinot Noir
The Argentinian Pinot Noir may not be the most famous of the New World Pinot Noirs, but it's worth a try if you want high quality at an affordable price, and prefer a slightly fuller style. Most Pinot Noir comes from the Neuquen and Rio Negro regions of Argentina, though Mendoza is known for producing quality Pinot Noir as well.
Our

Recommendation

:

Domaine Bousquet Reserve Pinot Noir
Domaine Bousquet Reserve Pinot Noir is a bright ruby-coloured Pinot Noir that is as beautiful to the eye as it is delicious to the palate. With ripe, soft red fruits on the tongue and smoky aromas (from the French oak ageing), it's the perfect wine to enjoy a romantic evening over a tasty meal.
Cabernet Franc
Cabernet Franc isn't Argentina's most famous wine, but it's certainly one of its best, and it's starting to build a reputation as a top source of this appetising grape. Instead of being used exclusively for blends, the grape is now used for standalone wines with fresh herbal aromas, distinctive spice flavours, and elegant floral scents. It's a wine that can add complexity to any blend or be a perfectly enjoyable wine on its own.
Our Recommendation:

Alpamanta Estate Cabernet Franc
Alpamanta Estate Cabernet Franc is one of Mendoza's finest biodynamic wines, with an earthy ripeness that we can't help but love. With its elegant, impactful, and complex flavours, it's one of the great 'New World' wines.
Food Pairings
The variety of Argentinian wine makes it a versatile choice if you're looking for quality food pairings. Below are a few of our recommendations of wines to enjoy with your favourite meals.
Argentinian wine is truly marvellous, and easily among our favourite New World wines. If you're looking for something new to try, we'd highly recommend giving organic Argentinian wine a test. You may just find you love it as much as we do!