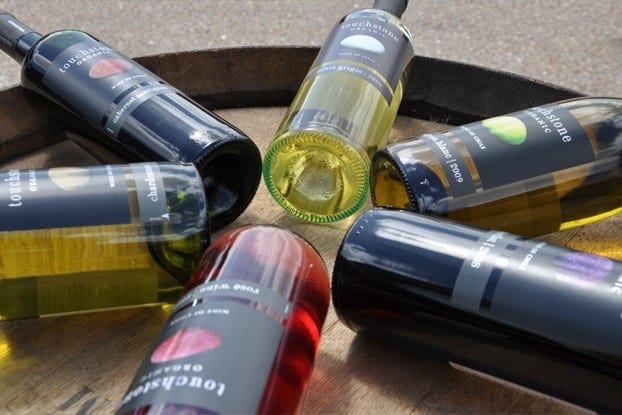 Any offers or special prices may now have expired
Celebrate with these Touchstone offers
The marketing experts would tell us that only a tiny percentage of new brands last 10 years or more, so we're delighted that our Vintage Roots own label Touchstone wine brand has reached a ten year milestone!
The whole idea behind the brand was to introduce high quality (organic of course) wines by grape variety, with less of an importance or emphasis being put on origin. Therefore we wanted to find really good value wines that showed their varietal character 'in spades' with honesty and integrity, that were accessible and enjoyable to drink. With it being our own label, it also gave us the chance to source different wine from different suppliers, in different years. This meant we could maintain what we considered to be the best quality and value..
After a visit to S.America early in 2003 we realized that we had found many of the right wines, and set about creating a brand. We decided to use a top wine label design company in Bath, called 'Amphora' (the only specialist design consultancy of it's kind), headed up by Neil Tully, who not only is the creative director, but also a Master of Wine. A unique and useful combination, and with his guidance the name of 'Touchstone' was chosen. Perfect really as an easy word to pronounce, remember and say, and importantly also carried exactly the right message.
Dictionary meaning of Touchstone:
•    A hard black stone, such as jasper or basalt formerly used to test the quality of gold or silver by comparing the streak left on the stone by one of those metals with that of a standard alloy.
•    A criterion or benchmark by which judgement is made.
The first designs followed quickly and we launched late in 2003 with Merlot, Syrah, Cabernet, Chardonnay and Sauvignon Blanc. If any of you remember the Which? Wine Guide, that year we were proud to be voted 'Organic Wine Specialist Award', and most likely Touchstone helped us along.
A few years ago, we refreshed the brand with a new smarter looking label design to what it is today. We also extended the family to include Touchstone Pinot Grigio and a Touchstone Rosé.