Our journey began back in 1986 thanks to one of the government's more enlightened initiatives, 'The Enterprise Allowance Scheme,' which gave budding entrepreneurs the princely sum of £40 a week for a year (equivalent to the state benefit of the time) to launch a new business.
This was all the incentive that three (latterly two) twenty-something friends needed to strike out and work for themselves, doing something they truly enjoyed and believed in. What had begun as a three month fruit picking, reggae turntable amble across France in a friend's converted bus, turned into something altogether more ambitious the following year when Lance & Neil set off in a slightly shabby but much loved Citroen with a tent, some neatly folded maps and a worryingly succinct list of organic vineyard addresses.
And yet, against all the odds, the boys made it back to port with a boot jam-packed with fine organic wine and a niggling suspicion that they might be onto something rather special.
It would be fair to suggest that the next few years didn't go exactly as planned for the two friends, because working out of a front room of a terraced house in East Reading with no experience and a worryingly empty order book wasn't conducive to short-term success.
For about eight years our two wine enthusiasts were flying by the seat-of-their-pants, making a few wrong turns and detours (but never short-cuts) along the way. There were many dark times and yet in spite of what their order book suggested, Neil & Lance remained buoyed up by the many aspirational growers and organic evangelists they'd met along the way.
Our values, our energy and our passion for good wine and for organic produce remain as strong as ever.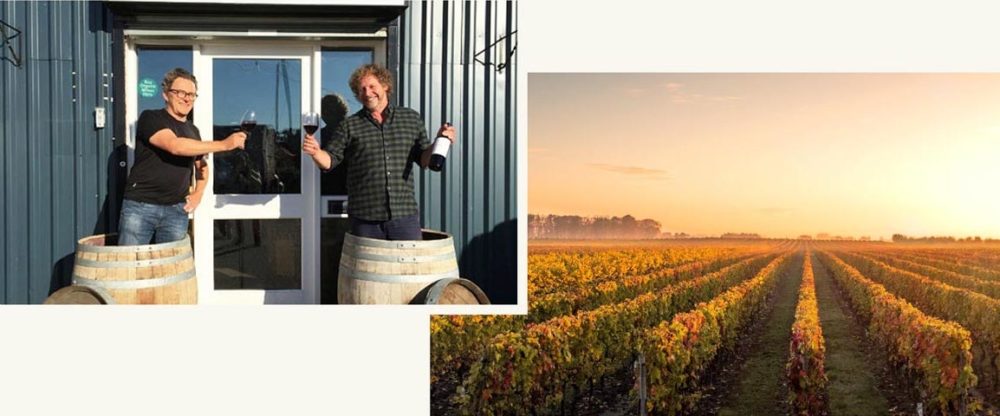 These days our team might be a little larger, our drinks portfolio more extensive (400+ wines PLUS dozens of beers, ciders, spirits and liqueurs) and yet our passion for great organic wines and a bold organic outlook remain undimmed.
We remain true to our proud Berkshire roots but recently moved to a farm where there's a little more space for shuffling around and a little more greenery (and cows) to appreciate when we peek out of the windows.
It's also worth noting that a number of 'wise owls' in our industry also seem quite pleased with what we're doing, which helps explain why we've managed to win a few shiny awards along the way including: a 2016 'Best Organic Initiative' Green Award, a 2015 Drinks Business Green Retailer of the year award and a Decanter accolade for best Independent Wine Merchant in 2008
To have an all-encompassing range is one thing, but to have an all-encompassing range of 'quality' goods is quite another. No wine has a free life pass to our catalogue which is why every participant is tasted and reviewed over the course of the year. Every wine is tasted blind so we're not influenced by price, reputation or past glories.Flavours, quality, great value andthe appropriate organic certification are ultimately the only barometers that guide our thinking. As a useful point of reference each and every Vintage Roots product is certified as organic in line with standards laid out by the UK's Organic Food Federation https://www.orgfoodfed.com
The wider environment, how we conduct ourselves and who we trade with are of course all integral to the Vintage Roots story – take a peek at what really matters to us here.
The original founders and directors of the business are Neil Palmer and Lance Pigott. They both work in the business still, on a day to day basis.
The business is a lot bigger than it was of course, and now includes a team of fifteen and more. Many of us still have to multi task and apart from all the buying, marketing, finance, office and customer service roles, we have warehouse (we pick and pack all our own orders), drivers and a hard working sales team too.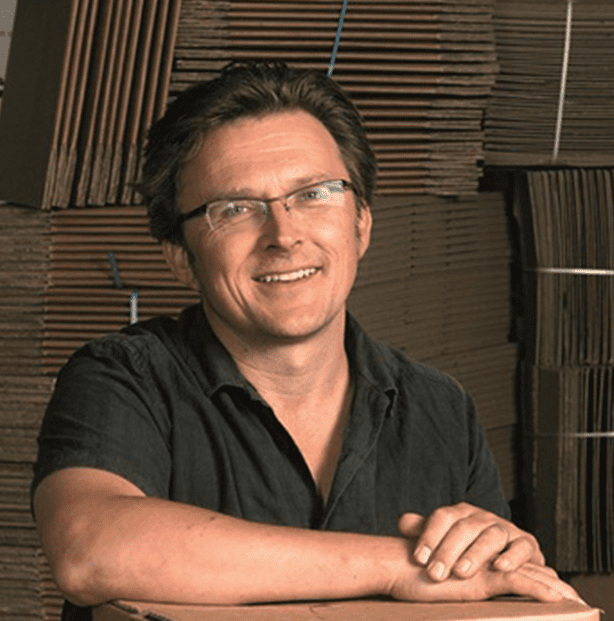 "29 years on, and I still get a huge buzz out of running Vintage Roots, there's never a dull moment and I'm hugely proud of what we've achieved and where we are heading. I also don't have to preach the benefits of 'organic' any more as I did with evangelical zeal in the old days (I guess I must have bored the pants off folk at parties!). People know what organic wine is all about nowadays; I've now got the confidence just to say 'taste that'…" My 1st big break: "Dad showing me how to use the corkscrew!"
"My 1st big break: "Either selling our first van load of 60 cases in the first 2 months of business – way beyond what we expected – or possibly selling about 2,000 cases of a red called Albaric (VPD du Gard) into Peter Dominics as it then was, in the late 80's…. it was a BIG deal way back then!"