When planning a meal, you have to think about how everything goes together. It's why turkey and roast potatoes are the classic Christmas pairing—they just work! Add on the cranberry sauce, delicious gravy, and a plenty of veggies, and you have the makings of a real Christmas feast.
But don't forget the wine! In our opinion, no Christmas dinner is complete without wine on the table.
But what wine goes with turkey? Do you serve red or white wine with turkey?
We believe that pairing the right wine with turkey is as important as making roast potatoes, stuffing, or gravy. You want to find the wine for turkey that enhances the flavour of your bird, and which can stand up to all of your side dishes.
We have got the scoop on the right wine to pair with turkey to make your Christmas dinner a truly unforgettable meal!
General Tips for Pairing Wine with Turkey
Turkey is a lean meat, but with plenty of flavour, particularly in the legs. (Note: That low fat content is the reason turkey can become dry if over-cooked).
If you're looking for the right pairing for wine with turkey, we have one simple recommendation: avoid excessive tannin! Tannins are perfect for high-fat meats and cheeses, as they will be softened by the meat.
With a low-fat meat like turkey, high-tannin wines can come across harsher and more accentuated.
Of course, you can't forget that turkey, served with gravy and mashed potatoes or stuffing, can be a fairly salty dish. Therefore a wine with some fruitiness, acidity and low tannin works brilliantly.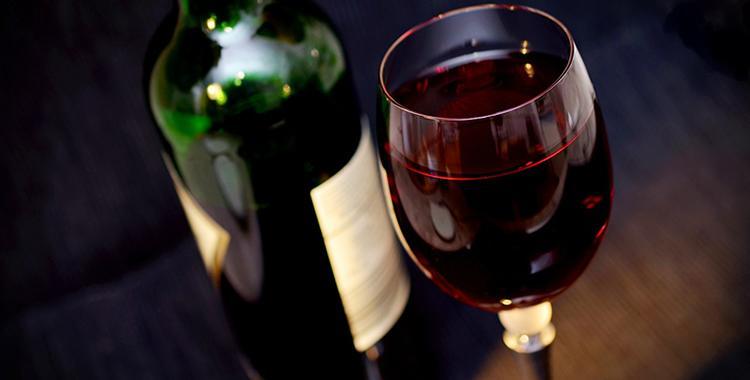 Best Red Wine with Turkey
The low-tannin wines are ideal for bringing out the light flavours of the meat, but without overpowering it with sweetness. Lush, fruity reds are our recommendation for the best pairings of red wine with turkey.
We have four wines we believe are best for serving with your Christmas turkey:
If you're going for a richer style of turkey (with rich gravy, glazed, or other strong flavours), you'll want to try this amazing Languedoc-Roussillon red.
The combination of Merlot, Syrah, and Cabernet Sauvignon grapes make this wine full-flavoured and jammy, with a deep, rich red colour that will add to the range of flavours in the meal.
AOC Cabardes Chateau de Brau
With its flavours of damson fruits, blackcurrants, and a hint of spice, it's an excellent wine with both character and just a touch of bite to make it stand up to richer foods.
This is one of our new Romanian wines, but one that we really love thanks to its strawberry and cherry fruit flavours, and incredible value.
It has a light spice finish, and it's wonderfully soft—making it the perfect pairing for lighter turkey dishes. It's an eminently drinkable wine that is among the best of the Eastern European wines.
Helios Pinot Noir
A great choice if you're unsure whether to go for red or white wine.
Why not try a high quality Beaujolais cru with your Christmas dinner? This wine brings a touch of class and elegance to your meal, with a complexity that will be enhanced with each sip. The layers of spice, herb, minerality, and fruit will improve the flavour profile of your meal.
Its earthy tertiary scents will be just what you need to bring out the stronger mulberry and raspberry aromas.

AOC Morgon Beaujolais Cru Chasselay
A great wine that's full of flavour, but light and refreshing at the same time.
This gorgeous Pinot Noir is the classic Burgundian red, with strong aromas of dusty plums, cherries, and hint of pine needles to lend freshness.
The soft, silky wine will slide down your throat, but not before dancing across your taste buds with flavours of anise, black cherry, and rhubarb.
Bourgogne Pinot Noir
The oak-infused notes of meat, cloves, and coffee will make this the perfect wine to offer guests you want to spoil and impress.
Best White Wine with Turkey
The beauty of pairing white wine with turkey is that you don't need to worry about overpowering tannins.
Below, we've come up with four recommendations for organic white wines that would all work brilliantly with your Christmas dinner:
This Chilean Chardonnay is complex, but with hints of tropical fruit that deliver a wonderful freshness.
Adobe Chardonnay Reserva
Delicate oak ageing gives the wine the extra richness, and smoothness that make it great with turkey.
For those who want a high quality French white, this Chardonnay from Languedoc-Roussillon is on par with the more expensive Burgundian whites, just at a lower price tag.
The wine is elegant and flavourful, with a touch of oak to give a richer palate. The flavours of ripe apple, pear, and lemon pairs perfectly with the scents of vanilla and oak spice.
Domaine de Brau Chardonnay Finement Boisé IGP Pays d'Oc
It's a fantastic wine in the style of premier cru white Burgundy, but at a fraction of the price. A great match with turkey.
This wine is made entirely from Viognier grapes, which only a few decades ago was an almost extinct grape variety, native to the Rhône Valley. Luckily for us drinkers, it was saved and has now become popular across the globe.
It makes rich, full-bodied wines with distinctive aromas of apricot, peaches, and spice, with a decadently oily mouth feel.
Chateau Rochecolombe Viognier
A suitably luxurious wine to serve on Christmas day.
This is the white wine for those who like a bit more complexity in their wines. The "Riserva" label shows its high quality, and the extra ageing it has received.
The biodynamic Verdicchio grapes give a fine acidity with flavours of tropical fruits, hazelnut, and honey.
Pievalta San Paolo Verdicchio Riserva
The wine is perfect for drinking now or can age further. Enjoy it with any Christmas turkey, regardless of the gravy or glazing. A great alternative to white Burgundy.
The good thing about Christmas turkey is that it can be both light and rich. Serve it with gravy, stuffing and pigs in blankets and you have a rich meal that can stand up to heavier wines. Serve it simply roasted with vegetables and you'll be better off pairing it with a lighter wine.
Whatever your wine preferences, you'll be able to find a wine that matches the dinner you're serving.
Want to see a broader selection of wines to pair with your Christmas dinner? We are proud to offer a collection of some of the best organic and biodynamic wines from around the world. We offer high quality wines from France, Italy, Spain, Austria, New Zealand, South Africa, Argentina, Chile, and more.
No matter what your desires are, we've got a wine to suit your tastes.