Organic Wine Lovers Gift Guide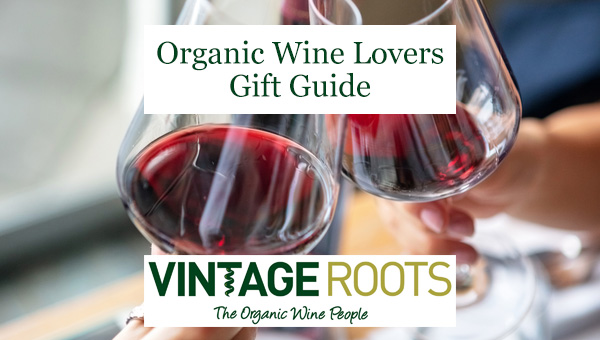 Perhaps you're a wine lover who'd like to introduce your friends and family to organic wines and drinks this year. Or maybe you're someone on the lookout for a special gift for a wine lover in your life. Either way, look no further than this list of our top bottles this year for your gift-giving inspiration!

Tips for Choosing Organic Wines as Gifts
First, set a budget. That will help decide whether you're on the hunt for that one special bottle or whether you can pick a trio or more.
Second, try and think about the wines you've seen your special person enjoy in the past. Do they giggle over Gewürztraminer, go potty for Pinot or enjoy chilling over a glass of Chardonnay? The more you know, the easier it will be to find a wine or drink they'll love.
Lastly, always remember it's the thought that counts. The giving should be at least as much – if not more – fun than the receiving.
Can't decide?
We have vouchers/ egift cards available as well if you'd like to leave things open-ended. The vouchers can be used to order via our website, phone or email.
Organic Wine Gift Ideas
If you need some inspiration for the best organic wines to give as gifts, then look no further than this list here!
Organic Red Wine Gift Ideas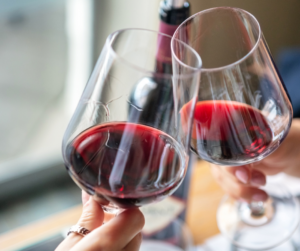 This popular no added sulphur 60% Merlot/40% Cabernet Sauvignon red from the sun-drenched South of France is sure to please! It's also a great introduction to no-sulphur-added wines.
For another unique red, why not try this soft and finely textured organic Sangiovese from Tuscany. Its tastes of dark cherry and oak spice make it an ideal wintry red.
Next up, a rare find, this high-altitude wine made from the rare Garnacha Tintorera grape in southeastern Spain is a fine choice.
Lastly, if you'd like to impress and are after something special, then look no further than this charming and wax-sealed Bordeaux from Closerie Saint Roc.
Organic White Wine Gifts

With a name translating from Italian to "Kisses on the Lips", this Vermentino from musician Sting and Trudie's estate makes it a romantic and delicious gift choice.
Next up, this lively Wild Thing Sauvignon Blanc in support of the Born Free Foundation would be perfect for any animal or Sauvignon Blanc lover.
Lastly, another Spanish rare find, but white, is this elegant Riojan Tempranillo Blanco.
A Special Red and White Duo
Did you know that any of our wines can be packaged in a wooden gift box? We have wooden gift boxes for one, two or three bottles. We also have gift box pairs of some of our most popular wines, which you can view here.
One of our popular gift box choices is our Wild Thing Duo Gift Box. It contains a bottle of our Wild Thing Merlot and Sauvignon Blanc, which help support the Born Free Foundation. Perfect for any animal lover.
Organic Rosé Wine Gifts
What can we say, we do love our Wild Thing range, and our fruity Wild Thing rosé is a sure pleaser.
Next is this soft and creamy Mallorcan rosé made from a blend of Pinot Noir, Callet and Manto Negro grapes.
Organic rosé wine is made in all sorts of different styles and from all over the world. Why not give your pink-loving special someone a pre-selected Organic Rosé Mixed Case? A fabulous introduction to organic rosés!
We have a number of pre-selected mixed cases that would make great gifts and can be enjoyed over time.
Organic Champagne & Sparkling Wine Gifts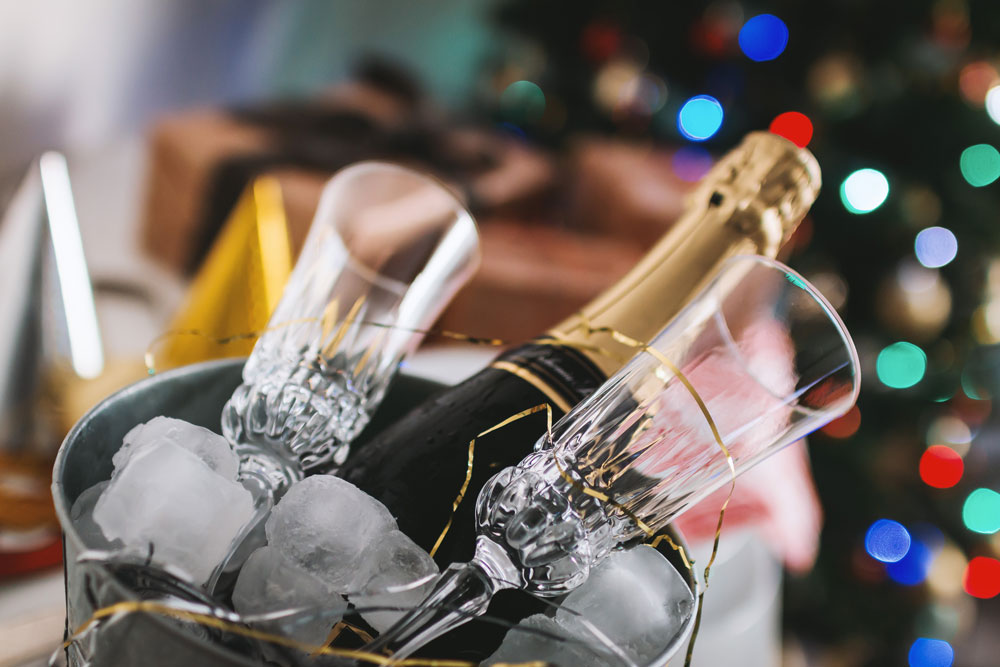 First on this list is this luxurious Biodynamic Vintage Rosé Brut from Laverstock in Hampshire, what a treat!
Organic wine enthusiasts the world over know that Champagne Fleury is one of the finest organic and biodynamic Champagne producers there is. If you're after a specific bottle, their Fleur D'Europe, the first-ever biodynamic cuvée in Champagne, is currently on offer and sure to impress.
Lovers of Prosecco will be wowed by Giol's Prosecco Spumante, a fashionable fizz with attractive pear-like fruits and hints of melted butter.
Or why not go for a pair of Giol Proseccos? This Prosecco Gift Box contains their classic Prosecco Spumante along with our first-ever Prosecco Rosé!
We have wooden gift boxes for one, two or three bottles. If you'd like your Champagne or sparkling wine gift presented in this way, do let us know.
Organic Mixed Cases as Gifts
Our pre-selected mixed cases make wine choosing easy and can leave a lasting impression. Here are a few that would make stunning gifts.
Our Naturally Gifted mixed case has been selected to give an experience of the style and quality that can be found within this emerging and often talked about wine category.
Our No Sulphur Added Six has six flavour-packed red wines and is a good introduction to no-sulphur-added wines or perfect for anyone who enjoys their wines this way.
Gift Ideas for Organic Cocktail and Spirit Lovers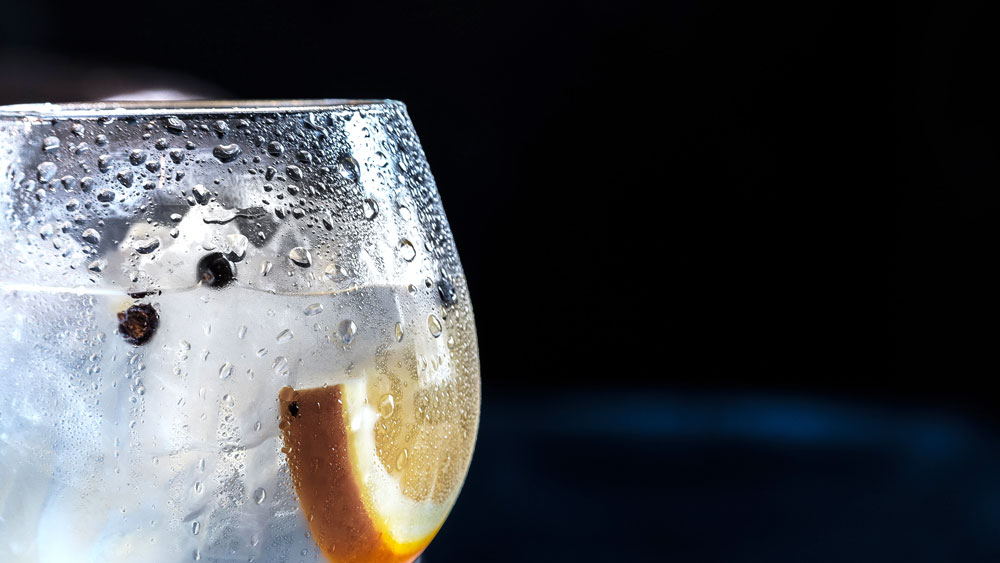 The amount of organic spirits out there is truly impressive. Whether it's a simple gin and tonic for one, a special whisky or something altogether more daring, we have an organic spirit to suit a range of tastes.
Limited-edition whisky is always a great gift. Look no further than the wonderfully smooth, Nc'Nean Organic Single Malt.
Next up is this organic British Sloe Gin, which has an excellent balance between the dry and rich, making it the perfect addition to cocktails or served in champagne/any kind of bubbly.
For something truly unique with a local flare, this artisan botanical gin from Da Mhile Distillery is sure to be remembered.
Sweet and Fortified Gift Ideas
Sweet wines and liqueurs …  there's plenty to pick from too!
This is a hedonistic treat from the great sweet wine region of the world, Sauternes. A real treat on its own or to partner rich paté, blue cheese or sweet desserts.
Next up is this Fortified Malbec from Domaine Busquet that has a beguiling combination of cassis, chocolate, coffee and plum flavours.
Coffee liqueur is quite trendy these days, and Walcher's Coffee Liqueur would be the perfect gift for for espresso martini fans.
Lastly, we all likely know someone who loves their amaretto, and this organic version from Walcher is simply to die for.
How to gift wrap a wine bottle?
As environmentally friendly as possible!! If you have previously-used gift wrap, think about reusing it. If you're creative, why don't you decorate your own paper? Reusable gift bags are also a great option. And lastly, a bottle of wine is tough to disguise, so maybe it doesn't need to be wrapped at all!
How much money should I spend on a wine gift?
No gift was ever worth over-extending yourself over. So, spend what you can afford and what you're comfortable with. It is, after all, the thought that counts!
Remember that year-round, Vintage Roots have pre-selected mixed cases on our website. These nearly always offer a modest discount.
One carefully chosen bottle is a lovely way to show you care. If you need help navigating the list, just give us a call.
Be canny about alternatives that might help keep the budget manageable. Lovers of port might enjoy the fortified Malbec as an alternative. Pinot Noir enthusiasts can get their fix just as happily from New Zealand and Chile as they can from Burgundy. Again, we're at the end of the phone if you need some ideas.
We have plenty choice when it comes to organic wines and drinks for gift-giving. Get inspired with our collection and find the best organic wine gift ideas with us at Vintage Roots!