If you ask anyone at Vintage Roots what our favourite celebratory drink is, the answer is likely to include "Prosecco" and "Champagne".
There's nothing like popping the cork on a bottle of sparkling wine, Prosecco, or Champagne to ring in the New Year, toast at a wedding, birthday or simply to liven up any gathering.
But what is Prosecco, and how is it any different from Champagne? Is there any difference, or is it just a name?
What is Prosecco?
To answer the question "What is Prosecco?" we have to travel to the Italian Veneto Region, where Prosecco comes from.
Just as Champagne only comes from the French Champagne region, so too true Prosecco can only be made from grapes grown within the Prosecco DOC (Denominacion di Origine Controllata), based around the Veneto Region. It's made using a grape variety known as Glera.
Like Champagne, Cava, and other sparkling wines, Prosecco is double fermented. This produces the fizziness that makes these sparkling wines so unique. However, Prosecco's secondary fermentation takes place in steel tanks, unlike 'traditional method' wines such as Champagne, which are bottled before the secondary fermentation.
Prosecco's flavour is lighter than other sparkling wines, and with less yeasty notes. Proseccos are usually a bit sweeter than other sparkling wines, with lighter fruit flavours and aromas.
The lightness of the flavour, and extra sweetness is one of the reasons Prosecco has become so popular, particularly in the UK. Sales of Prosecco by volume in the UK have surpassed sales of Cava and Champagne combined.
In fact, there was widespread news coverage earlier in the year stating that supplies of Prosecco in the UK could run out due to its increasing popularity! But don't worry, we still have plenty available!
Facts About Prosecco
Prosecco isn't as pricey as champagne, thanks to the fact that the secondary fermentation occurs in the steel tanks. This "Tank Method" is more affordable, making Prosecco a great value option.
How many calories in a bottle of Prosecco?
Well, this depends on the specific wine in question, but on average a single glass of Prosecco wine contains around 120 calories. Multiply that by the six glasses you get from a 750 ml bottle of Prosecco, and you're looking at 720 calories in a bottle of Prosecco.
Not too bad, all things considered! Now, compare that to Champagne, which has around 130 calories per glass. You're looking at closer to 780 calories in each bottle of Champagne.
Prosecco is made from Glera grapes, while Champagne is made from a combination of Pinot Meunier, Chardonnay, and Pinot Noir grapes.
Prosecco vs. Champagne: Which is Better?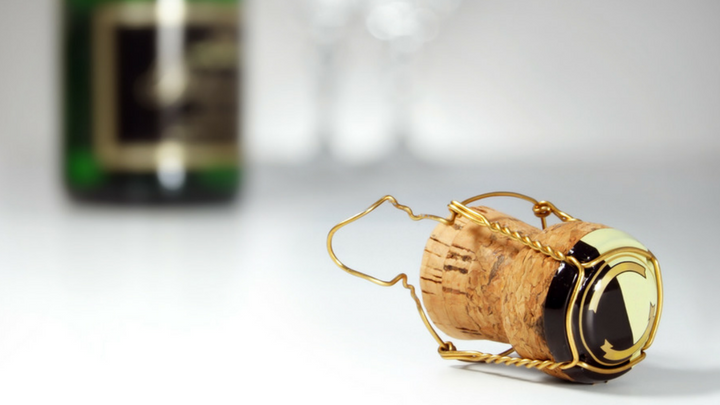 In addition to the question of "What is Prosecco?", we wanted to settle the Prosecco vs Champagne debate. Our experts know that a good Champagne can be peerless, but Prosecco has proven itself a worthy rival.
Below, we'll take a look at a few of the differences between Prosecco and Champagne:
Origin
As we mentioned above, Prosecco comes from the Veneto Region of Italy. Champagne, on the other hand, comes from the Champagne region.
Both are ancient wine-producing regions, but with totally unique terroir.
However, it is believed the Champagne is the birthplace of sparkling wines, while other regions (like Veneto) adopted the French methods. Champagne is definitely the "older brother" of the sparkling wine family.
Production Methods
In order for a wine to be classified as a Champagne, it has to not only come from the Champagne region, but it has to be made using the "Traditional Method". This method is costlier and more time and labour-intensive than the "Tank Method" used by Prosecco.
Champagne is actually fermented in the same bottle it will be served in, while Prosecco is fermented in a stainless steel tank and THEN bottled.
Cost
The cost of a bottle of Prosecco can be as little as 20% of that of a bottle of Champagne. But why is that? Why does Champagne cost so much more than Prosecco?
The answer has to do with both the prestige of the name and the production methods. Land in Champagne is very expensive, maximum permitted grape yields are lowerthan in Prosecco, and the fermentation method is pricier as well.
The overhead costs of producing Champagne are much higher, hence the higher price tag on the bottles of Champagne. The alcohol (excise) tax on bottles of Champagne and Prosecco with mushroom cork closures is the same, currently at £2.67 ex VAT per bottle!
Branding
This is one of the primary differences between Champagne and Prosecco. Seeing as Champagne is believed to be the "original", it is more of a luxury brand than Prosecco. Champagne producers are able to command a higher price simply because people are willing to pay it.
These factors above all play a part in the Prosecco vs Champagne battle, but in the end, it comes down to two things: the tasting notes and the food pairings!
Prosecco vs Champagne: Tasting Notes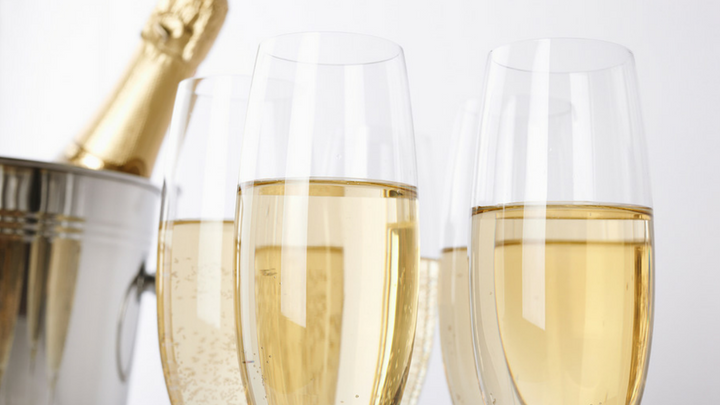 The tastes of Champagne and Prosecco are very different. This is due to the grapes used, the terroir of the wine-growing regions, and the fermentation methods.
What does Champagne taste like?
Champagne must be aged in bottle with the yeast particles (the lees) still in the wine. This gives it an "aged" flavour that is richer and deeper than other sparkling wines—including Prosecco.
Champagne often has a "toasty" or "biscuity" taste that makes it a richer, fuller-bodied wine. Vintage Champagnes will usually have almond and nutty flavours, which increase in intensity as the wine ages.
But you're not buying the Champagne for taste alone—you want bubbles!
The finesse of Champagne bubbles is persistent, sharp, and fine, thanks to the high-pressure ageing in the bottles. One of the benefits of traditional method wines is that it gives a finer mousse (i.e. smaller, softer bubbles).
What Does Prosecco Taste Like?
Prosecco isn't aged as long as Champagne, and it spends less time on the lees. It's a younger wine with brighter, more floral and fruity flavours.
Prosecco often exhibits tropical fruit notes, along with flavours of pear, honeycomb and hazelnut. The aromas are fruity and floral, courtesy of the Glera grapes used in the wine.
The bubbles aren't as fine as Champagne bubbles. The tank fermentation method produces less pressure, so there's less persistence to the bubbles. They tend to be lighter, frothier, and with more spritz than Champagne bubbles. 'Spumante' styles of Prosecco have a higher pressure than 'Frizzante' styles, but would still be around half the pressure of a Champagne.
Prosecco vs Champagne: Food Pairings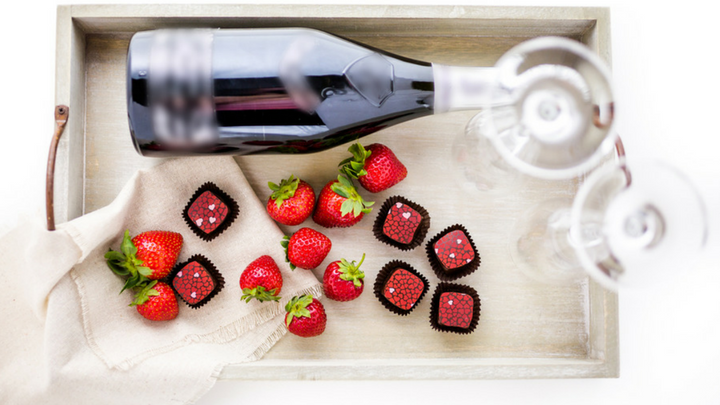 The food pairings of Champagne and Prosecco are another of the main differences. The aged Champagne tends to be drier and more acidic, with more complex flavours, while Prosecco is sweeter with fruity aromas.
Here are our expert recommendations on pairing food with Prosecco and Champagne:
Champagne Food Pairings
The drier, higher acidity of Champagne makes it ideal for serving with shellfish, pickled vegetables, crispy appetizers, and seafood.
For an unusual and truly wonderful combination, try fish and chips with champagne! The bubbles cut through the batter superbly.
Prosecco Food Pairings
The sweeter, fruitier notes of Prosecco makes it a wonderful pairing for fruit-centered appetizers, cured meats, and lighter Asian dishes.
It's perfect for pairing with sushi and spicy Thai noodles.
Our Wine Recommendations
We are proud to stock wines from some of the best organic wine producers. We offer a wide selection of reds, roses, whites, and of course sparkling wine!
Check out our favourite Prosecco and Champagne recommendations below:
This is a classic example of the "frizzante" semi-sparkling wine for which Veneto is so famous. It doesn't have full fizz, but all the flavour you'd want in a Prosecco: crisp, clean, with hints of citrus and apple.
Perfect for pairing with herby Italian food.

IGT Veneto Prosecco Frizzante Bianco Giol
This wine is a "spumante" or fully sparkling Prosecco, with all the bubbles to make your celebration a success.
The wine has a beautifully soft mousse, pure fizz, and delicate flavours of fruits that sing on your tastebuds.

Tasi Fasoli Gino DOC Prosecco Spumante
For those who want Champagne, this is a beautiful biodynamic wine from Fleury, with biscuit and bread flavours and just enough raspberry fruits to make it come to life.
It's a great wine and excellent value for the quality.

AOC Champagne Fleury Blanc de Noirs
This rose Champagne is rich and fragrant, with strong red fruit flavours, a fine mousse, and a lingering taste. It's the perfect Champagne to serve with bold-flavoured foods.
Master Sommelier Gerard Basset MW OBE suggests pairing this with carpaccio of beef, parmesan and olive oil.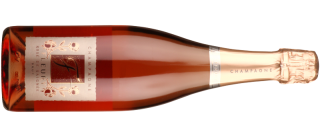 AOC Champagne Fleury Rosé
​Champagne may be the more popular choice for celebratory drinks, but Prosecco is definitely a better option if you're looking for something lighter, sweeter or less expensive.
Understanding the differences between Champagne and Prosecco can help you to know which is better for which occasions, preferences, and food pairings.
Either way, you're in for a delicious drink!