The World's Most Popular White Wine
Chardonnay is one of the most widely planted grape varieties, and one of the most popular white wines. Sometimes dismissed as sweet and oaky, it is a uniquely adaptable grape that can produce fine wine in many regions across the world, in myriad styles including crisp and dry, rich and full-bodied, dessert wine and even Champagne.
Below, we're going to take a look at everything you need to know about Chardonnay white wine—from the Chardonnay grape to the history of the wine to its tastes and provenance. By the time we reach the end of this page, you'll know all about the most famous, popular, and widely available of the white wines…
What is Chardonnay?
The Chardonnay grape is a green-skinned variety that originated in eastern France (Burgundy). It's now found in nearly EVERY wine-growing region around the world, and is one of the most planted grape varieties. It is planted in more wine regions than even Cabernet Sauvignon.
The reason Chardonnay is so widely planted is due to its ease of cultivation and adaptability. The grape is "malleable", meaning it can take on the impression of both its winemaker and its terroir. It can adapt to different conditions and climates with ease.
In fact, it's one of the most vigorous vines of any wine-making grape. Vineyard managers have to prune back the vines in order to prevent overgrowth, which could cause a drop in grape quality.
Chardonnay grapes are early-budding, meaning they are susceptible to springtime frosts, which is a particular problem in cool regions such as Champagne and Chablis. Growers will often prune back the vine prior to budburst, delaying the budburst in order to prevent late frosts from damaging the grapes. The grapes lose acidity upon ripening, so it's vital that the harvesting is done as soon as the grapes are ripe to preserve the acidity for which Chardonnay is famous.
The grape can thrive even in wine regions with short growing seasons, and can adapt to the soil of nearly any vineyard. The different soil types will be reflected in the flavours and aromas of the Chardonnay—making it one of the most varied types of wine on the planet.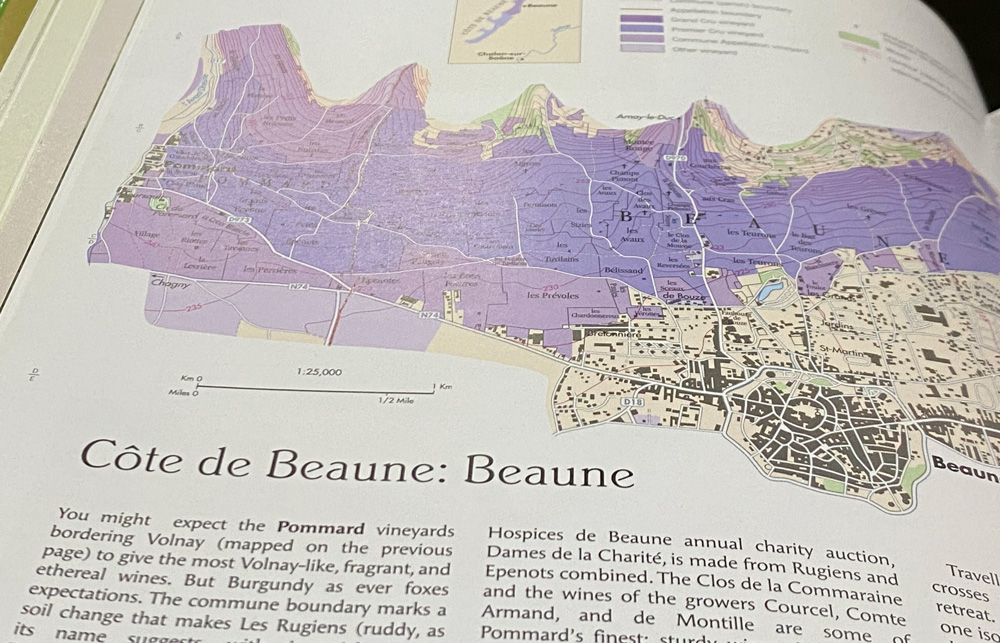 The most famous example is Chardonnay grown in Burgundy's Côte de Beaune, where a few hundred metres of hillside contains five separate Grand Cru sites (Le Montrachet and its satellites), each with its own style, despite being only metres apart.
Chardonnay: One of the best white wines
Chardonnay truly is an unforgettable wine, yet one that is a new experience every time you try it. The broad spectrum of Chardonnays—from unoaked to lightly oaked to mature—makes it a varied wine. Add to that the unique range of flavours from each region around the world, and you have a truly amazing wine that never gets old, no matter how much you drink it.
What is a good Chardonnay wine?
Talk to wine drinkers, and they may tell you Chardonnay's flavour is either citrussy or buttery. Seems like two ends of the flavour spectrum, doesn't it?
There's a simple answer: Chardonnay can be either oaked or unoaked.
"Oaked" means it's left in oak barrels to age, similar to the way red wine is barrel aged. Oaked Chardonnay has the rich oak flavours, along with a hint of vanilla.
The ageing process gives the wine a buttery flavour that is smooth and delicious. Oaked Chardonnay has been called "butter in a glass" thanks to the richness provided by the oaking process.
Unoaked Chardonnay, on the other hand, tends to have fruit-forward flavours. A very ripe Chardonnay, such as those from warmer regions like California, will have sweeter, deeper flavours like mango, guava, and pineapple. A barely ripe Chardonnay, from a cool area such as Chablis in northern Burgundy, will taste more of lime, lemon zest, lemon, and green apple.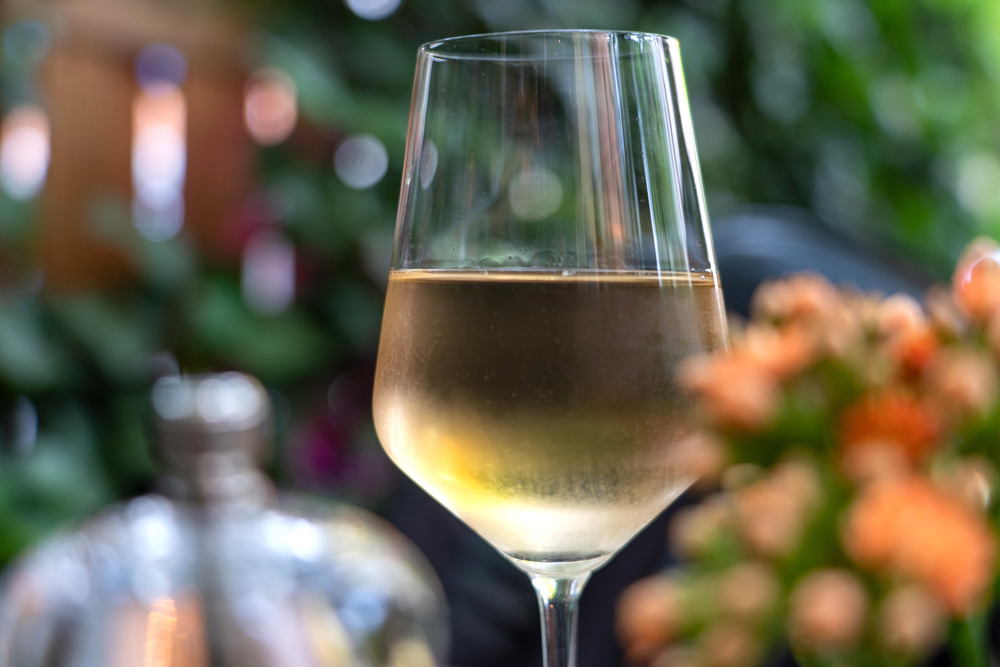 'Butter' may sound like a strange flavour to be in wine, but there is some truth behind it. All wines go through an 'alcoholic fermentation' – this is what turns grape juice into wine – but the winemaker can also choose whether the wine undergoes 'malolactic fermentation'. This converts the tart, appley, 'malic' acidity into creamy, buttery 'lactic' acid, giving the wine a much richer, smoother taste.
When Chardonnay wines are aged in oak barrels, they gain more richness, and often a vanilla or coconut note. While 'oaked' can be a useful indication of style, there can be a wide range of styles within the category of oaked Chardonnay, depending on the type and age of oak, as well as all the other factors affecting the wine discussed above.
Chardonnay Wine: Fun Facts
Here are some fun things you might not have known about Chardonnay:
In 1941, only 100 acres of Chardonnay were planted in California. Today, more than 100,000 acres are dedicated to growing Chardonnay.
Chardonnay was once labelled as Pinot Chardonnay due to the erroneous belief that it was related to Pinot Noir.
Chablis, one of the most famous white wines in the world, is made from Chardonnay grapes grown exclusively in the Chablis region of France.
The "Judgement of Paris" that put California wine on the map included a Chardonnay wine made in California.
What temperature should you serve Chardonnay?
Chardonnay is meant to be served slightly chilled. An Oaked Chardonnay is meant to be served closer to room temperature, at 12 C (54 F), while an unoaked Chardonnay should be served at around 9 C (48 F). If you're unsure, it's always best to serve the wine slightly colder as it will warm up with time.
Where does Chardonnay come from?
Chardonnay is produced in nearly every wine-growing region around the world, making it one of the most-grown grapes. The Chardonnay from each country is unique, thanks to the grape's adaptability.
What regions are known for growing Chardonnay?
Notable Chardonnay wines come from all over but here are some of our top regions for thrilling examples:
France
The French production of Chardonnay is the most important in the world. As mentioned above, Chardonnay grapes are used to produce the various Burgundy wines that sell at incredibly high prices around the world. France's various Chardonnay-growing regions are "the originals".
These include famous names such as Chablis (north Burgundy), Montrachet and Meursault (Côte de Beaune) and Pouilly-Fuissé and St-Veran (Maconnais, south Burgundy).
USA
California has become the world's #2 producer of Chardonnay wine, but the U.S. offers thousands of styles of the wine every year—both oaked and unoaked. The grapes are grown everywhere in the U.S., from Washington State to Southern California to New York State to Arizona to Massachusetts.
California Chardonnays tend to be richer and heartier, while the cooler regions (like Oregon and Washington) produce Chardonnays that are lighter and have a higher acidity.
South Africa
South Africa only began growing Chardonnay in the 1980s and 90s, but they've fully embraced the white grape. It has become one of the most popular and best-known South African wine exports.
The distinctive flavours of South African Chardonnay set it apart from Old World and Northern Hemisphere whites. The wine is perfect for pairing with a wide variety of meals—everything from fish (lighter whites) to rich and creamy dishes (oaked Chardonnays).
New Zealand
While NZ may now be famous for its Sauvignon Blanc, Chardonnay was the country's #1 product from 1990 to 2002. It's still grown in large quantities on the island, second only to Sauvignon Blanc.
The North Island is famous for its Chardonnays, specifically Wairarapa and Hawke's Bay. The lean flavours and noticeable acidity of the Chardonnay is the result of the temperate maritime climate. New Zealand's Chardonnays have fruit-forward flavours, with tastes of tropical and citrus fruits.
Australia
Australian Chardonnay is a microcosm of fashions in the wider wine world over the last couple of decades. They burst onto the scene with ripe, oaky Chardonnays, and over the years the intensity, oak, and often the alcohol, went up and up. Recently, however, there has been a move towards less interventionist winemaking and earlier picking of grapes to give a leaner, lighter style of Chardonnay.
This reflects the wider trend for lower alcohol levels, less oak and more 'natural' styles in many wines across the world.
Many Australian Chardonnays are still oaked, but this oak may now be larger, older barrels which give less overt oak flavours, but still provide additional complexity and texture. We've found a lot of well-priced options coming from Australia, making them great for those interested in quality wine at a reasonable cost.
Chardonnay Food Pairing Recommendations
Chardonnay is one of the most versatile food wines on the planet. The fact that you can find both oaked and unoaked means you can pair it with a wider variety of dishes than most red and white wines. We've come up with a few recommendations of delicious dishes you can pair with the Chardonnay of your choice:
Fish Pie – Fish Pie is a classic British meal, and it's the perfect way to turn bland white fish or smaller off-cuts into something delicious and flavourful. If you're looking for a wine to pair with your pie, try with a fruity, unoaked or lightly-oaked Chardonnay from a cool climate, such as Chablis. The brightness and acidity of the wine will cut through the creamy filling.
Steak Béarnaise – What could be a better lunch or dinner than delicious Steak Béarnaise? The creamy, herby sauce served with a massive steak is the perfect way to end the day in style. Red wine such as Shiraz or Cabernet Sauvignon might be the obvious choice, but lightly-cooked steak is a fantastic pairing with a full-bodied and oaked Chardonnay. The buttery richness of the wine makes it a gorgeous pairing with the tarragon, lime, and parsley flavours of the Béarnaise sauce.
Roasted Guinea Fowl – Roasted guinea fowl is the perfect way to dine country-style, with the richness of your wildfowl contrasting with delicious stuffing, chestnuts, sage, and lemon flavours. Pair your roast fowl with a mature, barrel-fermented Chardonnay (3-8 years old). The flavours of the wine will bring out the subtler tastes of the roasted fowl.
What is a good Chardonnay wine … Vintage Roots picks
Looking for a quality Chardonnay for your next dinner party or weekend lunch? We have combed every organic and biodynamic Chardonnay wine around to bring you only the best. Below is our list of the top-rated Chardonnays from around the world:
That this is a no-added-sulphur Chardonnay wine shouldn't deflect from the fact that it's also just a very delicious southern French Chardonnay. Having ripened under the summer sun in Languedoc-Roussillon, this has oodles of white orchard fruit and tropical fruit flavours with a touch of vanilla. Really versatile, this is as good with food as it is without.
Fermented and aged in barrel, this is one of those super sumptuous chardonnay wines that makes you feel like you've jumped into your cosiest onesie and laid yourself a tray with all of your favourite goodies! Wonderful nose with hints of salted almonds, sweet baking spice, ripe pear, apricot and peach it is generous as it is alluring. The palate has a similarly effusive palate, neatly contained and refreshed by nicely-articulated acidity and mineral undertones. Classy.
The multi-award winning and revered Alvaro Espinoza is an exceptionally gifted winemaker who has helped deliver a cracking Chilean Chardonnay here for just £8.99. Rich and textured, the fruit is fantastically tropical and given plenty of room to express itself; the oak influence judiciously managed, adding breadth and depth to the wine.
Okay, okay we know – this is a cheat as Chardonnay is part of a blend here. It is important to know the important of chardonnay in many of the world's most sought-after wines. Famous for bringing elegance, complexity, longevity and crisp citrus fruit to the wines of Champagne, many quality sparkling producers seek to include it in their wines. Though you might be surprised, it is here in this English sparkling. Made only in the finest vintages, this is an ultra-brut sparkler that will thrill with its voluptuous palate.
How can we possibly write about Chardonnay and not include a Chablis. It would be just rude! Without doubt one of the most famous regions for Chardonnay is Chablis. The relationship between the fabled kimmeridgean soils (grey marl with limestone in which comma-shaped oyster shapes can be readily seen) and Chardonnay is one of the famous grape to terroir marriages in the world. It is this soil that gives the wines of Chablis their unique purity and sense of minerality.
Chardonnay: One of the best white wines
Chardonnay truly is an unforgettable wine, yet one that is a new experience every time you try it. The broad spectrum of Chardonnays—from unoaked to lightly oaked to mature—makes it a varied wine. Add to that the unique range of flavours from each region around the world, and you have a truly amazing wine that never gets old, no matter how much you drink it.
Chardonnay White Wine History
Once, Chardonnay was believed to be a relative of Pinot Noir and Pinot Blanc grapes, but modern science has proven that it's a cross between Pinot Noir and Gouais blanc. It's believed the ancient Romans brought the Gouais grape from Croatia, but it quickly become one of the most cultivated grapes in early France.
The grape interbred with the Pinot grape thanks to the proximity of the vineyards run by the aristocracy of France. More than 34 clonal varieties of Chardonnay can be found throughout France.
Chardonnay is most famous in the Burgundy region of France, where it is generically known as "white Burgundy". This encompasses a range of climates and styles, from cool and unoaked in Chablis in the north of the region, to warm and ripe in the Maconnais in the south.
Other regions of France, such as Champagne, also grow Chardonnay, and its versatility has made it one of the most popular of the grapes brought to New World wine-growing regions. The adaptability of the grape makes it highly compatible with each new region, and every country around the world has its own unique take on Chardonnay thanks to its malleability