If you are looking for a high quality red wine to try, look no further than Malbec. Malbec is a grape that makes one of the most popular South American wines, as well as one of the most affordable and widely available.
Below, we take a look at Malbec and find out more about it. We'll answer the question, "What is Malbec wine?", and explain about the different types of Malbec wine, where the best Malbec wine comes from, and even give you a few recommendations of our own organic Malbecs to try.
By the end of this page, you'll know everything you need to know to kick back and enjoy a glass of this delightful red wine!
What is Malbec?
Malbec is a red grape variety, originally grown in south-west France's Cahors and Loire Valley regions (where it was commonly known as Cot). Since its introduction to Argentina, it has adapted itself to the conditions to produce beautifully full-bodied red wine, with soft-tannins, a rich, juicy flavour and hallmark velvety-smooth texture.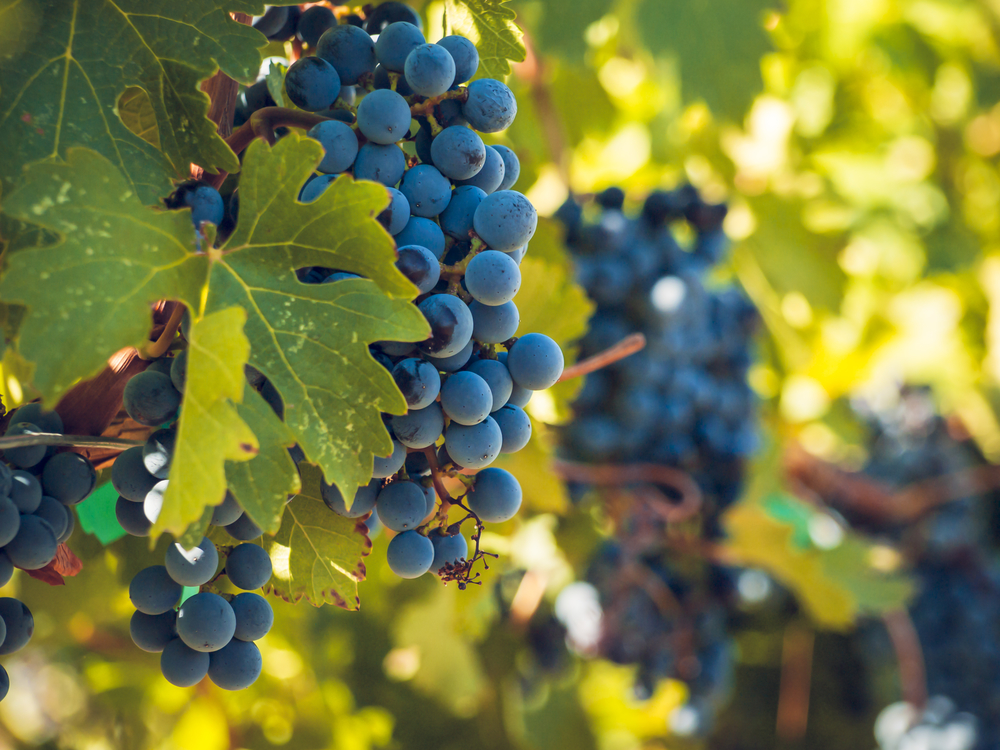 The ripening process gives the grapes smooth tannins and a plum-like flavor that adds depth and complexity to the wines produced from the Malbec grape. It is still capable of giving deeply coloured, inky-purple wines.
The History of Malbec
Malbec is a fascinating wine! It's unclear where the name "Malbec" came from, but it's believed that the grape is named after the Hungarian peasant responsible for bringing the wine to France.
There is also speculation that the variety originated in northern Burgundy.
Interestingly enough, Malbec became far less popular in the Old World after the frost of 1956 killed off 75% of the grapes growing in Bordeaux. Before this the grape played an important role in Bordeaux wine, as a blending partner with Cabernet Sauvignon and Merlot.
It was only after the Argentine wine-growing industry began to focus on growing Malbec (in the mid-20th century) that it became highly popular. Now, more than 75,000 acres of Argentine wine country is dedicated to growing Malbec, 75% of all Malbec is now grown here.
Fun Fact:

Malbec is one of the six grapes that can be used to make the Bordeaux blend.
Types of Malbec
Did you know that the characteristics of Malbec change according to the region where it is grown?
Malbec wines from

Argentina

tend to have fruit flavours of black cherry, plum, and blackberry. The deeper, subtler flavours include leather, violet flowers, cocoa powder, and milk chocolate. Depending on the type of oak used to age the wine, some Argentine Malbecs have a sweet tobacco flavour on the finish.

Malbec wines from

France

, however, tend to be the opposite of the fruit-forward Argentine examples. Grown in the Cahors region, French Malbecs can have leathery, black plum and tart currant among them. There is also a higher acidity, with strong flavours of spice and black pepper. They tend to have less alcohol than Argentine Malbecs, with more substantial tannins. This means that French Malbecs have the ability to age for more years than the New World varieties.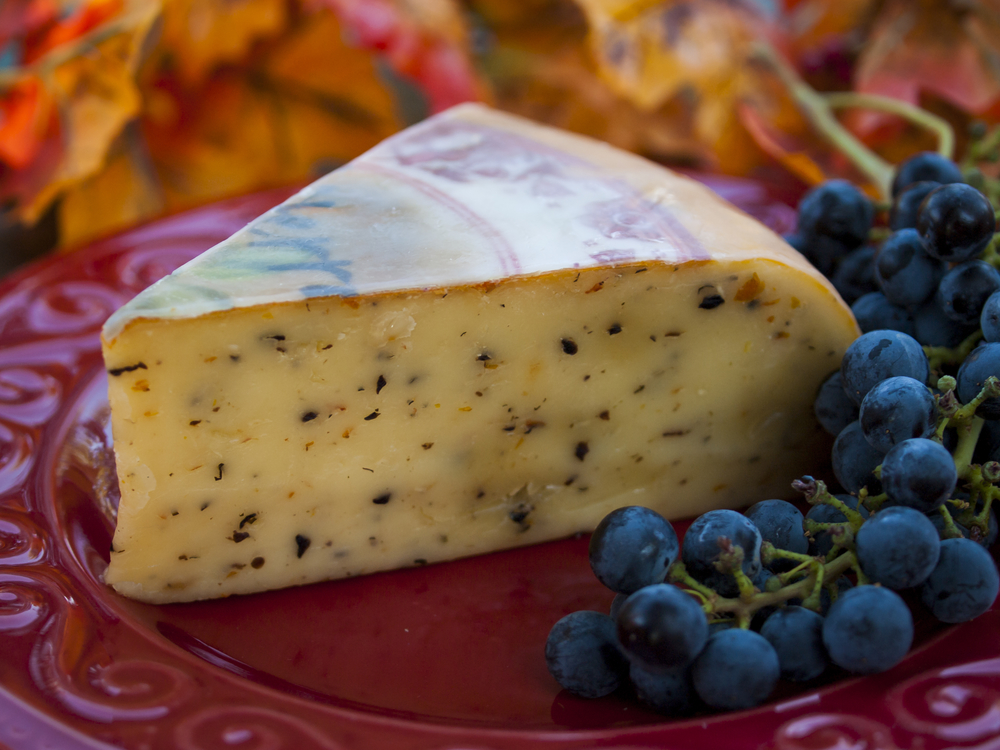 There are a number of other regions in the world that also grow Malbec:
The United States

– California, Oregon, and New York are all known produces of Malbec wines. However, the grape is used mostly for blending and is rarely used on its own.

Chile

– Seeing the success of neighbouring Argentina, Chile decided to try its hand at growing Malbec grapes in the Central Valley. Chilean Malbecs tend to have stronger tannins, and is mostly used for Bordeaux-style Chilean blends.

Australia

– The Malbec clone introduced to Australia was quite weak, so it was often replaced by other grape varieties. However, there are still roughly 1,200 acres of Australian wine country dedicated to growing Malbec.
Drinking Malbec
Malbec is a full-bodied red wine, meaning it's able to stand on its own. Malbec, like most red wines, should be served at just under room temperature – somewhere between 16 and 20 degrees. If you think the wine might be too warm, try placing it in the fridge for up to 30 minutes.
It's best enjoyed from a traditional red wine glass, large enough to give a decent swirl, releasing the wonderful aromas.
Malbec and Food Pairings
As a full-bodied red wine, Malbec can stand up to stronger-flavoured foods. Malbec is intended to be served with bold dishes, strong spices, and anything with rich aromas.
Meat

– Malbec and steak are perfect partners, and rarely seen apart in the famous 'parrilla' (steakhouses) of Mendoza and beyond. Lighter, fruitier styles are good with rustic pasta dishes and pork. The spicy, smoky, and leathery flavors of

French Malbecs make it a good option for slow-cooked casseroles.

Spicy Dishes

– If you're looking for a wine to pair with your

Mexican or Indian meals

, we highly recommend Malbec, especially an Argentine Malbec. The spicy nature of Mexican dishes will bring out the stronger flavours of your Malbec, and the unique combination of spices and flavours in Indian food are perfect for pairing with the rich red wine.
Remember, the full body, smooth tannins, and juicy fruit of Malbec makes it an excellent pairing for heavier foods. Any dish that has bold flavours will go nicely with your Malbec.
Our Recommendations
If you're looking for a high quality Malbec to add to your wine rack, we are happy to offer a few recommendations. We've searched through the best Malbecs from around the world, and we've come up with a few organic suggestions we think you'll love:
This Old World Malbec from Cahors, France, contains 15% Merlot to soften the acidity and tannins. However, the blend is spicy, full of character, with supple tannins and a deep, smoky flavour.

Cahors Prieuré de Cénac
The finish is long and persistent, making this a wine we know you'll want to keep coming back to.
For a classic Argentine Malbec, we can't think of anything better than this classic made in Tupungato, a top sub-region of Mendoza in the foothills of the Andes. The fruit-forward wine has been aged in oak for six months, giving it a deeper flavour without muting the fruitiness of the wine.

Domaine Bousquet Malbec
There are subtle hints of spice and vanilla courtesy of the oaking, but the dark cherry fruit, blackberry, and plum fruit flavours are at the fore.
Domaine Bousquet Grande Reserve Malbec
This is the "Grande Reserve" version of the affordable Bousquet Malbec. The wine is rich with spice, chocolate, damson fruit, pepper, and blackberry, giving it wild flavours and a velvet-smooth richness we know you'll enjoy.

Domaine Bousquet Grande Reserve Malbec
Domaine Bousquet Fortified Malbec
For a unique take on the Malbec grape, this port-style 'fortified' Malbec is our top choice. The four-month maceration period guarantees maximum flavour for this wine, with great acidity, plenty of sweetness, and layered flavors of caramel, marmalade, spice, coffee, plum fruits, and chocolate. It's the perfect dessert wine—best served lightly chilled!

Domaine Bousquet Fortified Malbec
We love a good Malbec, thanks to its rich, deep flavours and elegant complexity. If you're looking for a high quality red wine and want to get away from the more traditional vintages—like the tried and true Merlot or Cabernet Sauvignon — we can't recommend Malbec highly enough!
​